Christian Nigerians Celebrate Christmas Despite Boko Haram, Suicide Bomb Threats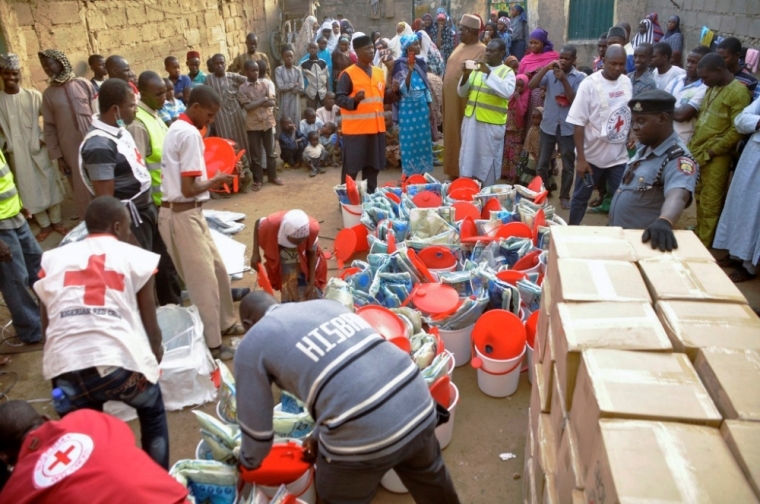 Christians in Nigeria reportedly celebrated Christmas in good numbers despite the constant threats of attacks, including suicide bombings, by terror group Boko Haram, which has destroyed churches and slaughtered entire congregations throughout the years. Many who celebrated the holiday at churches are internally displaced people, who no longer have any homes to go to.
Fr. Gideon Obasogie, director of communications of the Diocese of Maiduguri, told Fides News Agency that despite fears of terrorist attacks, "the Catholic faithful went to Christmas Mass, majority of whom are IDPs from the Adamawa part of the diocese (Pulka, Madagali, Gulak, MichiKa, Mubi), to express their faith in an eloquent manner."
Boko Haram has been attacking Nigerian government and church buildings for over five years now, often targeting the country's Christians who make up close to half of the population. The militants have made it their mission to establish Islamic law over the nation, and drive out all followers of Christ.
Obasogie noted that a majority of the 5,000 people who came to celebrate mass in Maiduguri are from Adamawa state, which has fallen under the control of Boko Haram.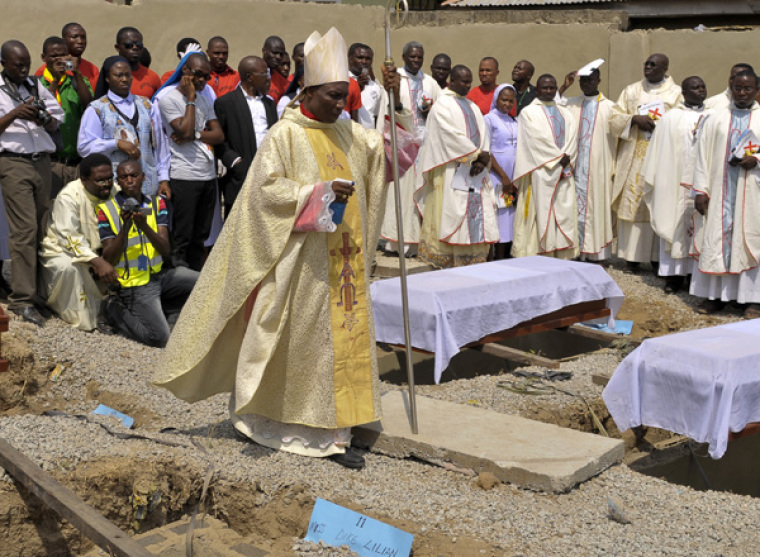 He said that these people "have no homes, cannot celebrate Christmas as usual with their relatives and friends, and are forced to live in a state of hopelessness." And yet, he added, they honored the birth of Christ "with great joy and faith," despite rumors that there are suicide bombers disguised as nuns in the city.
As for the Christmas message delivered by the Bishop of Maiduguri, His Exc. Mgr. Oliver Dashe Doeme, Obasogie said it "was one of great consolation, that their sorrowful hearts were transformed into foundations of great bliss as he assured them of the fact that their names were written in the book of life in heaven even as they suffer pains and rejection on earth."
Boko Haram has attacked churches on Christmas Day for several years in a row, despite government promises of increased security at churches and actions taken against the jihadists.
The terror group has focused on capturing entire towns and villages in the past year, and has even looked into expanding into Cameroon.
BBC News reported on Monday that the Cameroonian army has carried out its first airstrikes against the jihadists, after they captured a military base and attacked five villages. The army reported that 41 militants and one soldier were killed in the clashes.
It's unclear how many militants Boko Haram has under its command, but its continuous and increasing attacks over the years have worried leaders in the region. As many as 1,000 militants attacked the five Cameroonian villages, military Lt. Col. Didier Badjeck said.
"After that, the head of state ordered the air force to carry out strikes. With the bombardment, the fighters were forced to decamp from Achigachia," he added.