Christian Nursery Worker Fired in UK for Saying God Is Not OK With Gay Marriage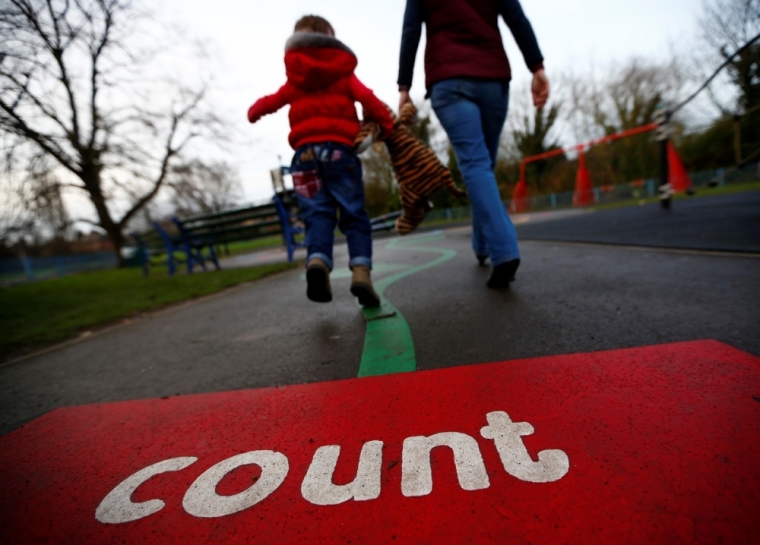 A Christian nursery worker in London, who was allegedly sacked for telling a colleague that God doesn't condone same-sex mariage, has challenged her former employer's decision.
Sarah Mbuyi, who says she was fired from her job at Newpark Childcare in Shepherd's Bush, after she told a lesbian co-worker that "God does not condone homosexuality" in January last year, has launched an unfair dismissal claim, according to Metro.
Mbuyi, 30, will argue at Watford Employment Tribunal that European Union law allows her to converse with adult colleagues subject only to the normal principles of engagement in speech.
She says her lesbian colleague came to her and said she was not happy that the Church refused to allow her to marry her female partner. "When I said, 'No, God does not condone the practice of homosexuality, but does love you and says you should come to Him as you are,' she became emotional and went off to report me to my manager," Mbuyi was quoted as saying.
Nursery directors dismissed Mbuyi, who also allegedly gave her colleague a Bible after she had an accident, for gross misconduct and told her she had breached the equality policy of the nursery.
"Sharing biblical truths out of genuine love for colleagues is being outlawed in the workplace by an oppressive 'cultural correctness.' There is a culture of fear which shuts down freedom of speech and the expression of faith," Andrea Minichello Williams, chief executive of the Christian Legal Centre, was quoted as saying.
British Prime Minister David Cameron urged Christians last week to be "more evangelical" about their faith and "get out there and make a difference to people's lives."
But Cameron's words are "failing to play out," said the Christian Legal Centre, which is funding Mbuyi's case, according to The Telegraph.
"It's indicative of the sad state we're in that we're using EU Law in Sarah's case because she was prevented from living out her faith in a country which once led the world in freedom and justice," Williams added, according to Mirror.
Schools in Britain, including those run by Christian groups, were recently asked to comply with a new government policy promoting "British values" by inviting Imams and leaders from other religions to take assemblies.