Christian Pastor Feared Executed by Authorities Returned to Prison in Iran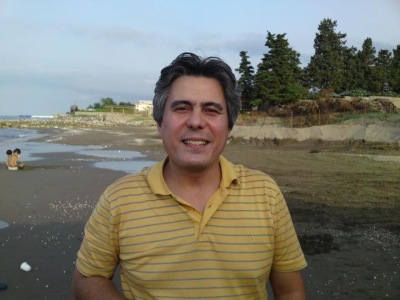 A Christian pastor imprisoned for his faith, who had been missing for nearly three weeks and feared to have been executed without notice by Iranian authorities, has been returned to prison in Ghezal Hezar Prison in Karaj, Iran.
Present Truth Ministries, which has been campaigning for Pastor Behnam Irani's release, said on Wednesday that the pastor has been able to get back in touch with his family.
"He was unable to say where he had been taken or what they did to him," the group reported.
"He was missing since June 7, 2014 without any information being given to his family regarding his whereabouts. The fear was that he was taken and executed without any notice. Thank you for praying and taking action on his behalf."
Christian Solidarity Worldwide reported that in the early hours of June 7, Irani was beaten in prison and transferred to an unknown location.
The pastor, who in 2011 was sentenced to six years in prison on political charges, was apparently summoned by Judge Mohammad Yari, Chief of the Sixth Chamber of the Revolutionary Tribunal. After he protested the irregular summons, intelligence agents entered his prison cell, beat him and took him to see Yari, before sending him to an undisclosed location.
Irani, who lead a Church of Iran congregation in Karaj, was initially arrested in December 2006 and charged with "action against the state." He has faced mistreatment in prison, and two weeks before the beating incident his Bible and other Christian literature were confiscated by authorities.
"We are deeply concerned to hear of the assault on Pastor Irani and his enforced disappearance, especially given his medical complications. We cannot begin to imagine the distress this news must be causing his family and friends. CSW urges the authorities to make Pastor Irani's whereabouts known and to provide him with any medical treatment he may need following his beating at the hands of VEVAK security agents," CSW's Chief Executive Mervyn Thomas said at the time.
"Furthermore, we continue to call for his release, since in reality he is in prison on account of his faith and in contravention of the International Covenant on Civil and Political Rights, to which Iran is party."
Irani has also faced serious medical problems, and in early 2013 reports stated that his health is rapidly deteriorating. The pastor has suffered from internal bleeding due to ulcers, complications with his colon, and declining vision, and was not receiving proper medical treatment needed to address those problems.