Persecution Groups Divided on Trump's Plan to Prioritize Christian Refugees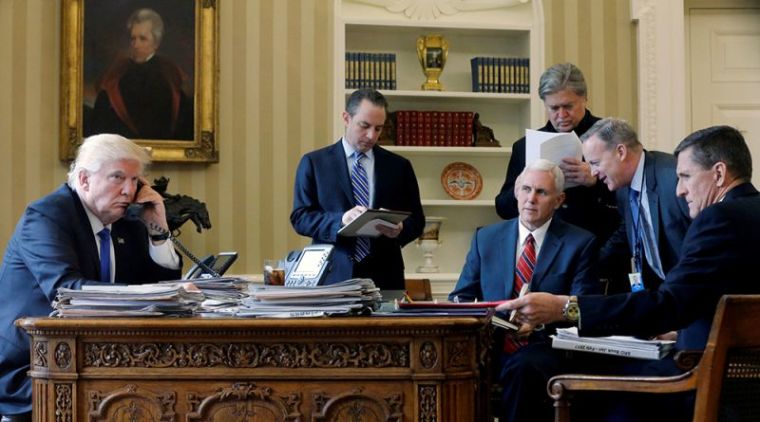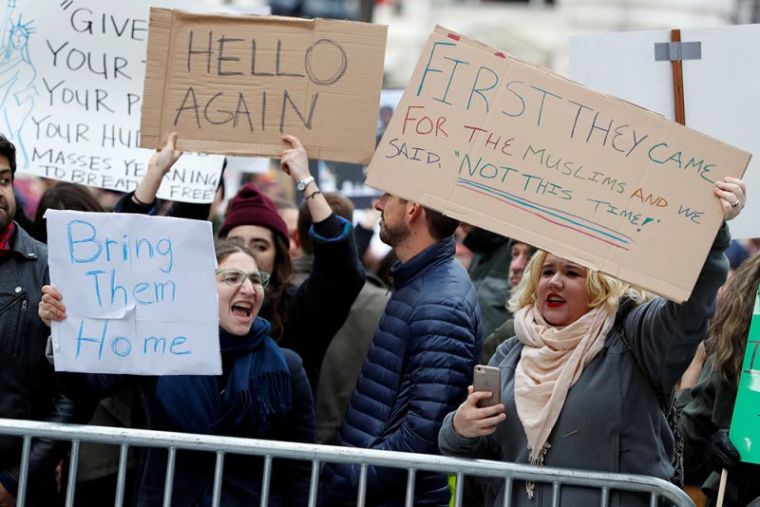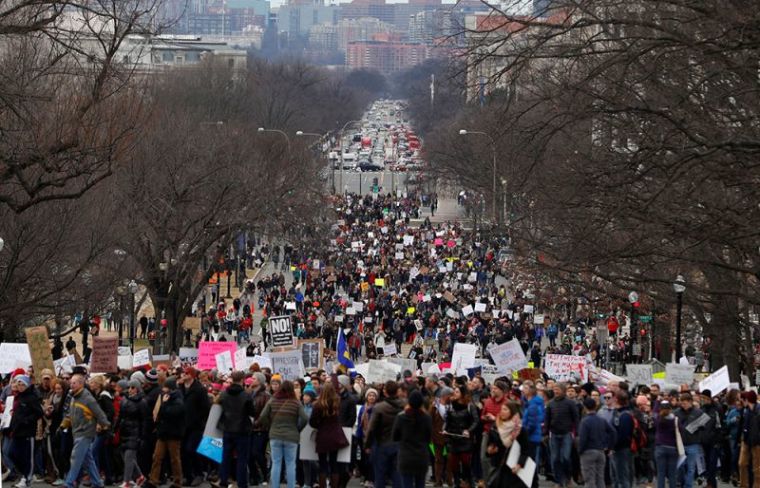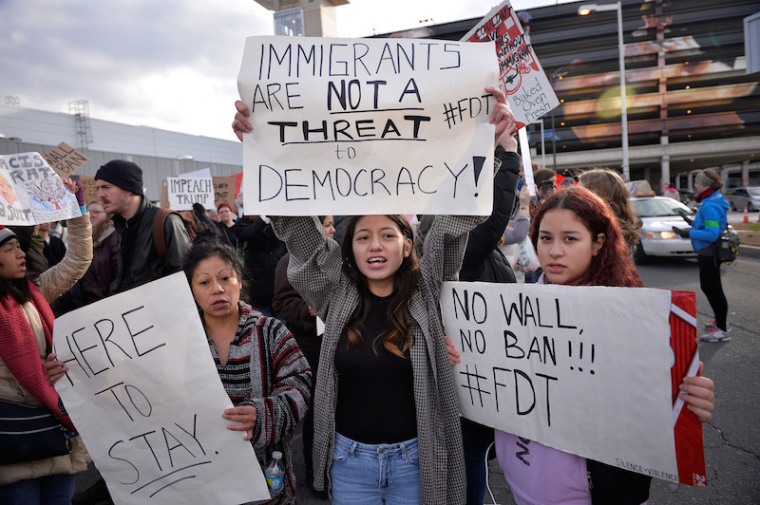 View Photos
One of the largest Christian persecution watchdog groups in the world is speaking out against President Donald Trump's executive order that prioritizes Christian refugees entering the U.S. over others by warning that such "cherry-picking" only fuels global persecution.
"President Trump rightly recognizes the incredible rise in persecution of Christians. Appointing key religious-freedom positions in the State Department within the first 100 days of the administration, and working toward religious-freedom accountability with key trading partners like India, Saudi Arabia and Vietnam — all on the Open Doors World Watch List of top persecutors — would be a great start," David Curry, president of Open Doors USA, said in a statement.
"Expediting refugee entry for those intentionally targeted by ISIS, like the Yazidis and Christians and some Muslim groups, seems appropriate. However, cherry-picking one religion over another only exacerbates the already severe worldwide trend of religious persecution," addedCurry, who's calling for a "need-based approach that treats all faiths equally and works toward the comprehensive strengthening of religious freedom around the world."
Trump said when signing the order that persecuted Christians have been "horribly treated," noting that his temporary visa ban on people from the predominantly Muslim countries of Iran, Iraq, Libya, Somalia, Sudan, Syria and Yemen is aimed at keeping "radical Islamic terrorists" out of the United States.
Pastor Jalil Dawood, the president of World Refugee Care, told The Christian Post on Monday that he strongly urges people to read and really try to understand Trump's orders before jumping to conclusions.
Dawood, who fled Iraq as a refugee during the war with Iran in 1982 and started a new life in the U.S., told CP: "I lived through persecution — Iraq, and I do not want to see my kids or others face it. It's a horrible ordeal!"
He said that while most Muslims are peaceful and just want to live like many others, some have an agenda that is not so peaceful.
Dawood said in a statement on the WRC website that Trump's temporary halt on refugees is "an aggressive move," but at the same time pointed out that Christians and Yazidis made up less than 1 percent of the people coming from Syria as refugees in 2016.
"So, President Obama's policies (perhaps inadvertently) favored Muslim refugees from Syria over and above Christian refugees — by a long shot," he said.
"I fully support America and its right to defend herself. But as a refugee — and a Christian — I am also for helping others like me," Dawood added.
"That's why no matter what happens during and after this temporary stay, my mission — and the mission of World Refugee Care — will be to continue providing care and compassion to refugee families wherever they are."
As Dawood and others have noted, the same countries under Trump's temporary visa ban were also subjected to restrictions under Obama and the Department of Homeland Security, as part of the Visa Waiver Program Improvement and Terrorist Travel Prevention Act of 2015.
Others have struck a more critical tone concerning Trump's order, with Blase J. Cupich, the Roman Catholic Archbishop of Chicago, stating that the measure prohibiting Syrian refugees from coming to America indefinitely is very troublesome.
"This weekend proved to be a dark moment in U.S. history," Cupich declared in an official statement.
"The executive order to turn away refugees and to close our nation to those, particularly Muslims, fleeing violence, oppression and persecution is contrary to both Catholic and American values. Have we not repeated the disastrous decisions of those in the past who turned away other people fleeing violence, leaving certain ethnicities and religions marginalized and excluded?"
At the same time, Cupich asked why Iraqis, some of whom helped the U.S. in its fight against terror, will be affected by the immigration ban, while no such ban was put in place for Saudi Arabia, a number of whose nationals were behind the Sept. 11 terror attacks in the U.S.
The World Evangelical Alliance meanwhile issued a call to welcome refugees, affirming that the Bible teaches that people are called by God to 'love' and 'welcome' the foreigner and stranger (Leviticus 19:33,34 and Matthew 25:34-36).
"We call upon Christian leaders and pastors to deepen their biblical understanding of forced displacement and to intentionally minister in ways intended to create space in the hearts and minds of others for refugees," read the statement, signed by Bp Efraim Tendero, secretary general of the WEA.
"We call upon Christians everywhere to pursue a biblically informed perspective of forced displacement and to actively seek the welfare of refugees," it added.
"Recognizing that the global refugee crisis is putting great pressure on governments, we call upon Christians to pray for wisdom for government leaders involved in refugee-related policy-making."