Can Christian Schools Lose Their Salvation?
Having been reared in a Christian home and graduated from a Christian college, Christian belief and theology were prominently positioned before me. I was introduced to the Christian faith at an early age and accepted the validity of that faith for myself!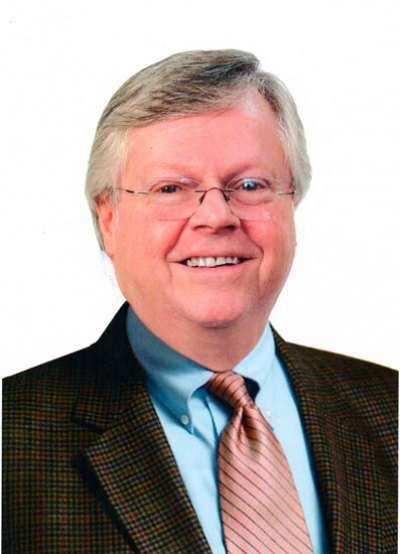 Now, as if that weren't enough, I later entered the School of Theology at Drew University, a Methodist school, with the motto: "Freely ye have received, freely give." Actually the university was first founded as a "seminary." By the time I arrived most elements of a vibrant faith were gone and Jesus as the "eschatological manifestation of the ground of our being" was front and center.
It was G. K. Chesterton who said, "Blessed are they who can laugh at themselves, for they shall never cease to be amused."
This is important because if we don't laugh we would have to cry. Posted on the door of a professor at the seminary was the following exchange between Jesus and his Disciples, a parody on Mark 8:29.
"But what about you?" Jesus asked, "Who do you say that I am?"

The disciples replied, "You are the eschatological manifestation of the ground of our being, the ontological foundation of the context of our very selfhood revealed."

And Jesus replied, "What?"
What had taken place at this university? It appears that nothing any different from that which had transformed most of the other universities established in early America by Christians, that is to say at: Harvard, Yale, Princeton, Dartmouth, Columbia, William & Mary, Rutgers, Brown, and Penn. These universities have apparently "lost their salvation."
I really don't care if you are a Calvinist or Arminian believer. Whether you believe you can or cannot lose your salvation. It appears to be clear that a university can!
Let me share with you a few of the translated, founding mottos of some universities.
Harvard: "Truth for Christ and His Church."

Yale: "Light and Truth."

Columbia: "In Thy light shall we see light."

Princeton: "Under God's power she flourishes."

And Penn: "Laws without morals are in vain."
Whether it is above the fireplace in the Mahogany Room at the Harvard Club in New York City or on the cornerstone of "Old Main," the self-indictment is clear!
Schools founded by Christians for the purpose of "Christian formation" have detoured, taken a turn. They may have entered through the "Straight Gate," but veered off the "Narrow Way." It is indeed sad to realize that even the freedom to express Christian faith is suppressed, is mocked, is considered folly, or silenced even though it isn't a violation of the Constitution. Thank God for InterVarsity and Cru who persevere!
The aphorism, "The road to Hell is paved with good intentions" to some degree sums up what has happened. In many cases changes are meant to improve, or maybe provide greater understanding and opportunity. These changes, over time, are usually incremental and before long the institution is in another place. Of course current actions are bold, broader in nature, built upon the incrementalism of the past, but implemented more quickly.
In my experience, and it is decades long, harmful changes continue in even the most "orthodox" of Christian schools and colleges. Usually these are masked in a desire not to offend or to be inclusive, tolerant, perhaps diverse and also poor hiring practices up and down the human resources chain.
Here is an illustration, at one Christian school which I have personally viewed from the "sidelines." It deals with a controversial subject where some confusion exists allowing an opening to adjustment in policy. It regards "divorce." Here is the "course of transition." No one can be a teacher who has been divorced. No one can be a teacher if divorced and remarried, but can if only divorced. You can now be a teacher if divorced. You can be a teacher if divorced and remarried. Now there are teachers who have been divorced and remarried more than once, even twice.
Now, I'm not trying to pick on divorced individuals, but simply illustrating the incrementalism which moves an institution. The issues which could be addressed are numerous: sexual orientation, having had an abortion, points of evolution or where God entered into prehistoric man, and then the theological issues. Right now every Christian college and school is faced with decisions to be made on a "host" of issues which are being thrust upon them by faculty, family, society, government, and accrediting associations.
G. K. Chesterton said, "These are the days when the Christian is expected to praise every creed except his own."
Saint Paul said, "Only let your manner of life be worthy of the gospel of Christ, so that whether I come and see you or am absent, I may hear of you that you are standing firm in one spirit, with one mind striving side by side for the faith of the gospel, and not frightened in anything by your opponents. This is a clear sign to them of their destruction, but of your salvation, and that from God." (Philippians 1:27 & 28 ESV)
Scripture is replete with admonitions for strength.
"Be strong and courageous. Do not fear or be in dread of them, for it is the Lord your God who goes with you. He will not leave you or forsake you." (Deuteronomy 31:6 ESV)
"God gave us a spirit not of fear but of power and love and self-control." (II Timothy 1:7 ESV)
And it was our Lord whom Saint John quotes as having said, "Peace I leave with you; my peace I give to you. Not as the world gives do I give to you. Let not your hearts be troubled, neither let them be afraid." (John 14:27 ESV)
Every day I pray and as often as I think about them, for five college presidents. I pray for "wisdom and courage" and a "group of strong and faithful supporters around them." It is my hope that neither they nor you will be cowed into making incremental adjustments to your "platform of mutual respect" or the "theological platform on which you stand." Those who cave, slackers, call it "grace."
"Finally, brothers, whatever is true, whatever is honorable, whatever is just, whatever is pure, whatever is lovely, whatever is commendable, if there is any excellence, if there is anything worthy of praise, think about these things." (Philippians 4:8)
"Let us hold fast the confession of our hope without wavering, for he who promised is faithful." (Hebrews 10:23 ESV)
Robert F. Davis has 40 years of experience providing counsel for educational and not-for-profit institutions. He previously served as vice president for Advancement at Bryan College in Tennessee and consulting vice president for Advancement and Alumni Affairs at Liberty University in Virginia.