Christian Singer Blanca Vulnerably Pens New Album 'Shattered' After Death of Mother to Cancer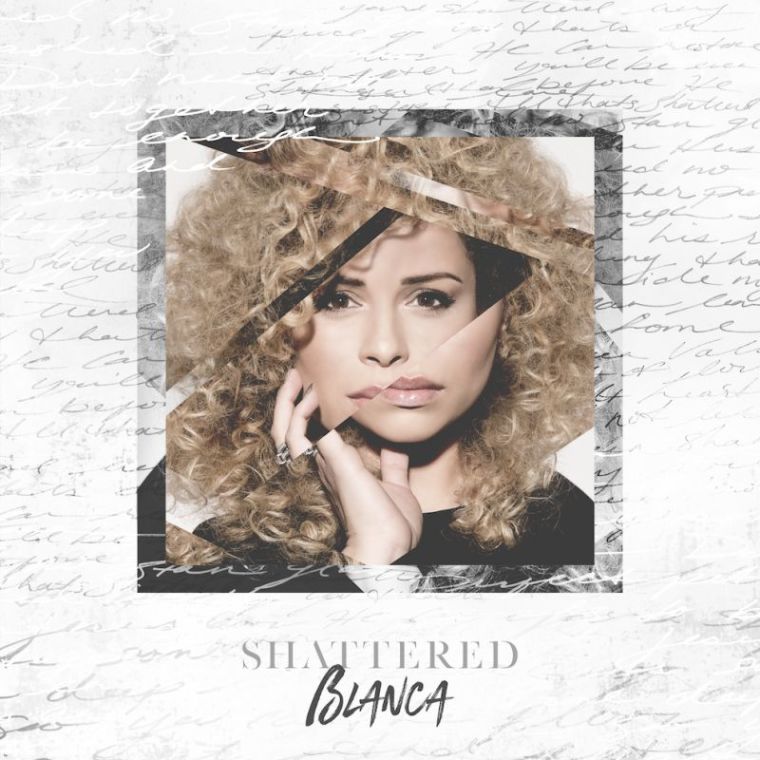 ORLANDO – Curb | Word Entertainment's powerhouse pop artist Blanca releases her vulnerable sophomore solo album Shattered on Friday, written shortly after losing her mom/best friend to cancer.
"I just walked through a very difficult time, I lost my mom to cancer and it was right at the beginning of this process to write for a record," Blanca told The Christian Post in a recent interview.
"I walked into some of these writing sessions feeling completely shattered and empty and broken," Blanca shared. "I didn't know what to give but I knew that that's exactly where I needed to write from."
The second generation Puerto Rican, New York native explained that fans will hear her "honest heart through the songs."
When asked why it was important to be transparent, Blanca said, "The only way that you can fully be whole, the only way that you can truly connect with God is by allowing Him to have all of you."
The former Group 1 Crew member admitted that she tends to sweep things under the rug because she doesn't like to deal with pain or conflict, but she knew facing her tragedy head-on was the only way to deal with it.
"It's so crucial as Christians, to be honest, and real with who you are and where you're at because that's the only place that you can fully find healing and restoration, and God can work on your heart when you're able to give all to Him," she said.
Shattered was produced by a number of big names in Christian music, such as, Jason Ingram and Paul Mabury (Lauren Daigle), Tedd T (for KING & COUNTRY), COBRA (Lecrae, Hollyn), Bernie Herms (Natalie Grant, Danny Gokey), Jordan Sapp (Tauren Wells, Jordan Feliz), Jeff Sojka, Josh Zegan (Stars Go Dim, Mat Kearney), and Tommee Profitt (NF). It features Spanish artist Redimi2 and gospel minister Tye Tribbett.
Blanca now has three No. 1 Christian hits under her belt and Shattered is the follow-up project to her critically acclaimed self-titled debut in 2015. Her single "Real Love," featured on the new album, was her third No. 1 and has had 25.7 million streams and over 16.2 million views on YouTube.
Following the album, Blanca is getting ready to tour the country with friend and fellow Christian singer Mandisa on "Mandisa's Girls Night Live Tour." The tour lineup also features Jasmine Murray and Candace Payne popularly known as "Chewbacca Mom."
For more information on Blanca and her new record, visit officialblanca.com.