Christian UK Magistrate Fired for Opposing Gay Adoption Sues Former Employer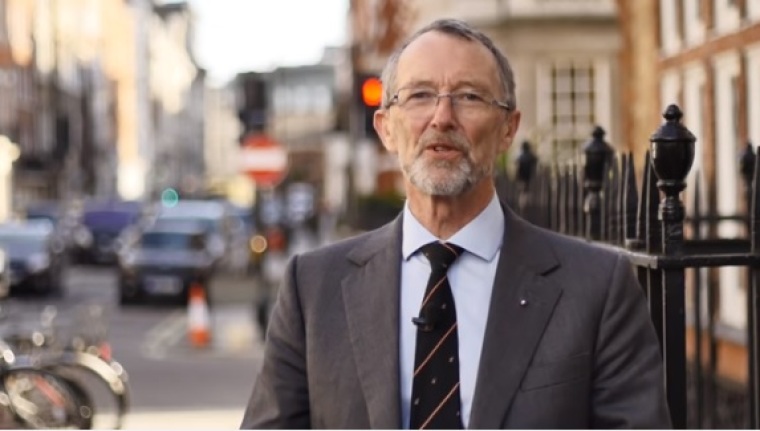 A Christian magistrate in the United Kingdom who was fired from the magistracy and let go from his role as a health director for stating that he believes children are better off being raised by a hetrosexual couple than a same-sex couple is suing his former bosses.
Richard Page, who worked for over 15 years at the Maidstone and Sevenoaks courts, in Kent, was relieved of his duties with the court system last March over comments he made in nationally televised interviews.
Page first faced backlash in 2014 when he served as a magistrate on a family panel and opposed an adoption application by a same-sex couple and rejected a claim made in a social worker's report that homosexual couples are better adoptive parents than straight couples, The Telegraph relays.
Page reportedly told the hearing that it was "generally in the best interests" for a child to be raised by a mother and father. Page's comments were met by complaints filed by the clerk and two magistrates.
Page attempted to defend his view on parenting by taking part in an interview with BBC News in which he again said that it "would be better if it was a man and a woman who are the adoptive parents."
Page was later fired from the magistracy for "serious misconduct" by then Lord Chancellor, Michael Gove, and Lord Chief Justice Lord Thomas on the grounds that he was "biased and prejudiced against single sex adopters."
However, losing his job with the magistracy was not his only consequence for Page.
The 71-year-old Page also lost his role as a director at the National Health Service and was suspended by the Kent and Medway NHS and Social Care Partnership Trust. The trust argued that Page's view on parenting "undermined" the confidence of LGBT employees.
According to The Telegraph, Page, who stepped down from a full-time director role with NHS in 2012 and served as a part-time non-executive director, reapplied for the non-executive director role but his application was rejected.
Now, Page is appealing his dismissal from the NHS Trust Development Authority to an employment tribunal on the grounds of discrimination against his Christian beliefs.
The Telegraph reports that Page's hearing will start Tuesday at the Croydon Employment Tribunal and could "have implications for how public bodies treat staff who hold religious beliefs." The hearing is expected to last about four days.
Page's lawyers are expected to argue before the tribunal that the NHS' politically correct policies have infringed on his right to speak according to his Christian faith and that the punishment he received for voicing his beliefs represent a shift from liberalism and toward totalitarianism.
"This case is another in a long line of cases that demonstrates the intolerance of our illiberal elites. Far from promoting diversity they punish people like Richard who serves his community so well," Andrea Williams of the U.K.-based Christian Legal Centre, which represents Page, told The Telegraph. "This case shows the ugly face of the LGBQ lobby that is incapable of tolerating anyone brave enough to challenge their lifestyle. The lobby will not be satisfied until they have eliminated any whiff of dissent in public life. They are the bullies."
Page's hearing comes after NHS tried to have the case thrown out by the tribunal in January. However, the employment tribunal ruled that Page's case should be heard.
"My instinct is that this is a case which is crying out to be heard," the Christian Legal Centre quoted Judge Downs as saying in the January hearing.
Since losing his jobs, Page has participated in a number of other television interviews. In one interview, Piers Morgan told Page that he understood why he had been "sacked."
"Because you don't believe in same-sex adoption," Morgan said. "I think it is pretty obvious why you got sacked."
Last week, a U.K. employment tribunal ruled against another former NHS employee, who was suspended from her role as a occupational therapist a hospital in London because she prayed with and shared her faith with a Muslim colleague.