Christian University Embroiled in Transgender Health Care Controversy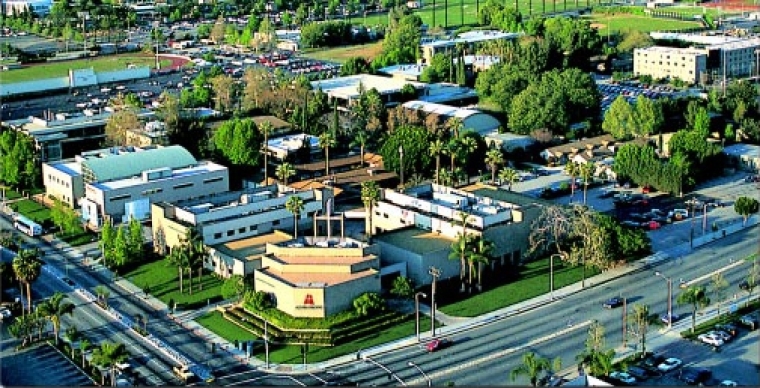 Azusa Pacific University (APU) and its former chair of theology, Heather Ann Clements, a woman professor who announced her true identity as a man, Heath Adam Ackley, have decided to part ways but are still battling over transgender health insurance, according to Ackley's attorney. A spokesman for APU, based in Los Angeles, Calif., however, would not characterize the parting in the same way.
"There have been issues with Adam's not being able to get insurance for transgender-related medical care," attorney Paul Southwick, the professor's lawyer, told The Christian Post in a Monday interview. Southwick has been named one of the best LGBT (Lesbian, Gay, Bisexual, Transgender) lawyers under 40 by the National LGBT Bar Association.
"From the university's perspe ctive that would be in accurate (sic)," Rachel White, assistant director of public relations at APU, told CP in an email statement. She also said that as an APU staffer she has never heard the healthcare coverage issue raised.
The Legal Restraints
"There is nothing in federal law that requires employers to cover transgender surgery," Sabrina Corlette, research professor and project director at the Health Policy Institute at Georgetown University in Washington D.C., told CP. She said that only states have the power to require insurance companies to offer health policies that include benefits to transgender people.
The California legislature required insurance companies to provide transgender coverage in 2005 and the state issued regulations last September, according to state officials.
"A lot of people think of [transgender care] as just one surgery or treatment, but it can be a whole range of items, all of which are treatments provided to other people for other conditions," Jason Tescher, health program specialist in the California Department of Insurance's Health Policy and Reform Office, told CP.
Tescher said regulations prohibiting discrimination on the basis of gender identity were issued by the department in September 2012. "The insurer cannot deny a treatment they apply to others simply because a patient is transgender," he explained.
Tescher used the case of a hysterectomy as an example. For a biological woman who identifies as a man, "an insurer cannot deny a hysterectomy simply because a person is transgender," while they provide the same service to a woman who does identify as a woman.
Last year, the American Psychiatric Association removed "Gender Identity Disorder" from their Diagnostic and Statistical Manual of Mental Disorders, or DSM, replacing it with "Gender Dysphoria," a term denoting "a marked incongruence between one's experienced/expressed gender and assigned gender." Tescher explained that, for California law, "Treatments for gender dysphoria are just like treatments for any other condition."
There is a possible exemption from state regulations if an employer self-insures, according to Corlette, but APU officials would not answer questions on whether this exemption applies. Corlette explains that self-insured employers bear the expenses themselves, rather than having a separate insurance company bear the risk. On the other hand, "fully ensured means that the employer is contracting with an insurance company, and the insurance company bears the risk" of paying claims and is also regulated by the state.
A Request For Transgender Treatment
Heather Ann Clements, the philosophy professor at APU, proclaimed masculinity as Heath Adam Ackley in a sermon this year, now available on YouTube. Ackley told Religion News Service (RNS) that "his insurance was denied when he sought hormone treatment and 'top surgery' for his chest area."
"They're giving me privacy to transition but denying medical treatment to do that," the transgender man told RNS.
In a statement to CP, Ackley hinted that APUs is not self-insured and therefore falls under California regulations against transgender discrimination. He said all full-time APU employees "are offered medical coverage through either Kaiser or HealthNet," and "that has given my family full coverage in my 15 years."
While the college did not say whether or not it is self-insured, it acknowledged that employees do receive insurance through Kaiser and HealthNet. If Kaiser and HealthNet bear the risk for paying insurance claims, APU's health coverage falls under state law, which prohibits discrimination against transgender employees, according to Tescher and Corlette.
Leaving the University?
"He's not in violation of any of his agreements or any code of conduct," Southwick told CP. He said the decision for the University to part with the professor "appears to be entirely motivated on his decision to request that his gender marker be changed, his name be changed on employment documents, and his decision to undergo a transition physically."
"University leadership is engaged in thoughtful conversations with our faculty member in order to honor the contribution and treat all parties with dignity and respect while upholding the values of the university," APU spokesman White wrote in a statement to CP. She denied that Ackley and the University have agreed to part, while both Pink News and Religion News Service have reported the university's request that the professor leave.
"At first he was supposed to stop teaching entirely on Friday, now they may let him teach through the week, but Adam wants to teach through the semester," Southwick explained.
The University's belief statement about sexuality does not mention transgender identity, but it proclaims that "humans were created as gendered beings," and it condemns homosexual activity and sex outside of marriage, citing biblical passages.
Student Reaction
Margaret van der Bie, a student of Ackley's and an outspoken lesbian, said "his direct faculty colleagues have been so supportive in an overwhelming majority, as are his current and former students." She praised him as "the best professor I have ever had, and the most insightful and wise mentor."
"The students here don't seem angry or judgmental of her, I think the students who recognize the biblical truth understand her to be a woman who lost her way and wasn't given the help she needed," senior pre-law major Mary-Kate Kelledy told CP. Kelledy did add that Ackley's presence on campus "is distracting and would take away from the theological importance of the classes she would teach."
"I believe she should respectfully step down and let students focus on their studies," Kelledy said.