Christian Videographer Faces Legal Action After Refusing to Work Lesbian Wedding, Says It's Against Her Biblical Beliefs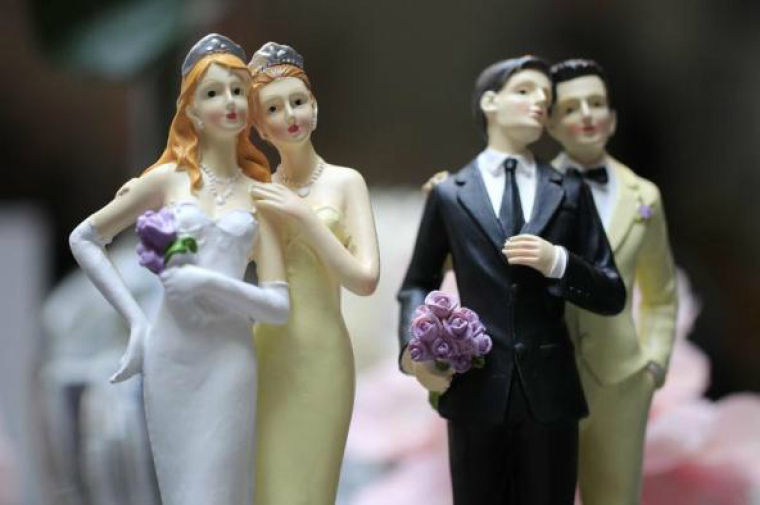 A wedding videographer in Ohio could face legal action after she declined to shoot a lesbian couples' wedding ceremony because it would have conflicted with her biblical understanding that marriage should only be between one man and one woman.
When Jenn Moffitt and her partner Jerra Kincely were searching in February for a videographer to film their wedding, they sent an email inquiry to a local video production company called Next Door Stories in Bexley, Ohio, a town in the Columbus suburbs.
CNN reports that the couple got an email back from the company's owner, Courtney Schmackers, on Feb. 4 politely informing them that she doesn't offer her services for same-sex weddings.
"Hello, Thank you for reaching out about wedding videography. How did you hear about Next Door Stories?" Schmackers' email asked. "Unfortunately at this time I do not offer services for same-sex weddings, but thank you for your inquiry!"
In an interview with CNN that was published Monday, Moffitt said that she was stunned by Schmackers' response to her request.
"I couldn't believe it," Moffitt explained. "It is a small business, and I thought this was a tight-knit community. We wanted to support local commerce and to get that kind of response was astounding."
Moffitt and Kincely have filed a complaint against Next Door Stories with the Bexley Area Chamber of Commerce. The couple has also taken to Facebook to explain the conflict, which has stirred outrage among gay rights advocates, which has shined a negative light on Schmackers' business.
Although Schmackers' refused to provide a comment to CNN on why she refused to provide her services to the lesbian couple, The Daily Mail reports that Schmackers took to Facebook to explain her decision.
"I made a business decision based on my spiritual beliefs and the biblical definition of marriage because I thought that I had a right to that," Schmackers wrote. "Unfortunately, I gave the wrong answer to the wrong person, who decided to make a private issue into a public platform and now I am fully experiencing the consequences. I am sorry you had to be exposed to it, and I'm open to any and all conversation regarding it."
Although the couple filed the complaint, Ohio is one of 13 states that does not allow same-sex marriages, and Bexley is also a municipality that does not prohibit discrimination based on sexual orientation. Additionally, the Bexley Chamber of Commerce does not prohibit its members from discriminating based on sexual orientation.
The Bexley Chamber of Commerce issued a statement through Facebook on Monday condemning Schmackers' refusal of service. The post continued by stating that board members have decided that the chamber's policy must be changed so that this type of "discrimination" does not happen again.
"At our Feb. 11 board meeting, we discussed in detail how the Bexley Area Chamber of Commerce could ensure this does not happen again. The Chamber Board believes that discrimination in any form is wrong and should not be tolerated. At this meeting, the board agreed that our membership policy must be revised to reflect this. We began the process of re-writing [sic] our policies and guidelines."