Christian Watchdog Groups Praise Opening of New UN Human Rights Office in Seoul to Investigate North Korea's 'Unspeakable Atrocities'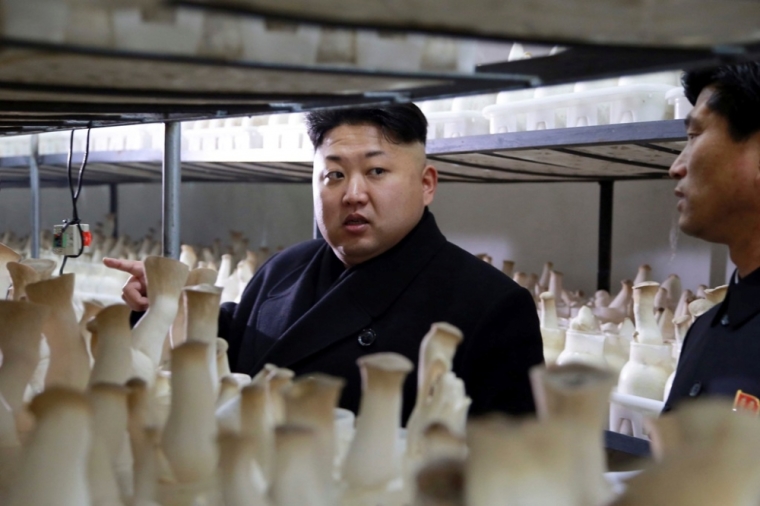 A number of Christian persecution watchdog groups have praised the opening of a new U.N. human rights field office in Seoul, South Korea, which is going to be investigating some of the "unspeakable atrocities" carried out by the government of North Korea on its own people as outlined in a major 2014 report.
"This is a very significant step forward and will serve to keep the appalling human rights situation in North Korea on the agenda of the international community, and continue the process of documenting crimes against humanity in North Korea with a view to holding the perpetrators of such crimes accountable," Christian Solidarity Worldwide's Chief Executive Mervyn Thomas said in a statement.
"We look forward to working with the U.N. Human Rights Office to ensure that the truth about North Korea continues to be documented and reported and that justice is done."
International Christian Concern added that there is "no doubt" that North Korea's persecution of Christians will be among the human rights abuses investigated.
"This is an encouraging first step toward addressing the serious problems in the regime that is widely considered to be the world's worst offender of human rights and religious freedoms. Pray that other nations will not stand in the way of genuine investigation and decisive action," ICC said.
Voice of America reported that the U.N.'s new office officially opened on Tuesday, and is part of the ongoing effort to increase pressure on the regime of Kim Jong Un.
Investigators will be tasked with documenting human rights abuses carried out inside North Korea, which can serve for possible legal action in the future.
Human Rights Watch's Phil Robertson suggested that North Korea's leadership should be worried about what might be uncovered.
"This is something that Kim Jong Un should be staying awake at night thinking about, because he's going to be facing a determined team of professional investigators looking and speaking to people to find out the abuses that are taking place against them," said Robertson.
A 400-page report from February 2014 released by the U.N. Commission of Inquiry on human rights in the DPRK said that while Kim's government is committing "unspeakable atrocities," the nation's leader spends money lavishly on private movie theaters and luxury cars.
"The gravity, scale and nature of these violations reveal a State that does not have any parallel in the contemporary world," the report stated.
It highlighted some of the abuses carried out, such as "extermination, murder, enslavement, torture, imprisonment, rape, forced abortions and other sexual violence, persecution on political, religious, racial and gender grounds, the forcible transfer of populations, the enforced disappearance of persons and the inhumane act of knowingly causing prolonged starvation."
North Korea has been ranked as the worst country in the world for Christians for 13 consecutive years by Open Doors, another persecution watchdog group.
"It is number one on the World Watch List, the most brutal and dangerous place in the world to be a Christian, because the government requires and enforces with hostility a total dedication to the hero worship of their leader," Open Doors CEO David Curry told The Christian Post in an interview back in January.