Christians Arguing Over LGBT Issues 'Destroying Very Soul' of the Church, UMC Bishop Claims
Christians Arguing Over LGBT Issues 'Destroying Very Soul' of the Church, UMC Bishop Claims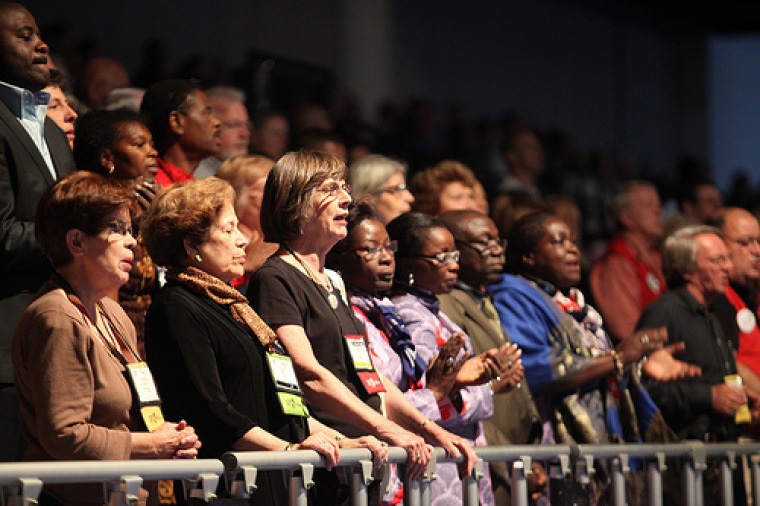 A United Methodist Church bishop believes that disagreements among Christians about LGBT issues and gay marriage are "destroying the very soul" of the church, creating conflict and discord where there should be unity.
"Disagreements among us have led to unbridled acrimony that has led to seeing those with whom we disagree as being other than fully human or as really or truly Christians," said Bishop Gregory Palmer of UMC's West Ohio Conference, according to The Columbus Dispatch.
"Our capacity to turn on each another is destroying the very soul of this church, and our willingness to turn on each other rather than toward each other is under-serving our mission," he added.
While Palmer did not mention specific LGBT issues by name in his speech, he referred to the past General Conference in 2012 in Tampa, Florida, where the question of church-sanctioned gay marriage  and allowing practicing homosexual to be ordained as ministers led to emotionally charged debates.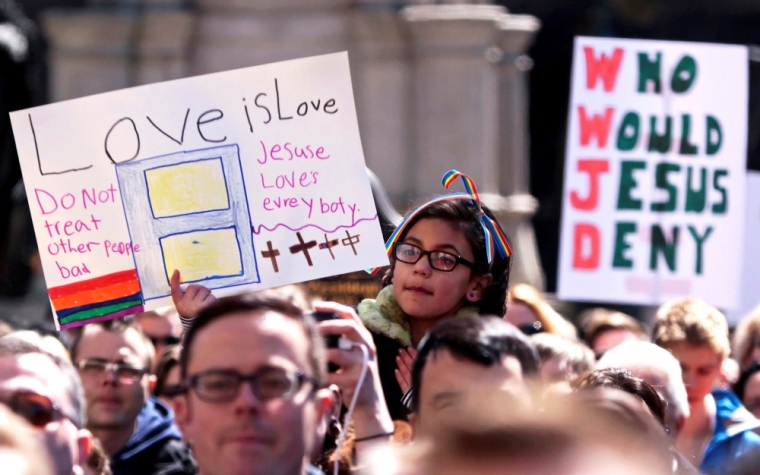 "In the days and weeks and months following the adjournment of the Tampa General Conference, there were voices throughout the church of every ilk that used such words to describe their experiences or what they had observed as 'discouragement,' 'a sense of hopelessness,' 'fear,' disappointment,'" the bishop noted.
Back at the 2012 General Conference, a motion seeking to allow for the blessing of gay weddings and the ordination of non-celibate gay ministers was voted down, but strong debate within the denomination on the controversial issue has continued.
Other UMC bodies, such as the Connectional Table, have passed petitions that would make those changes and allow for the blessing of gay couples, but that can not become official policy unless agreed upon by the General Conference.
John Lomperis, director of the United Methodist program at The Institute on Religion and Democracy, told The Christian Post at the time: "This legislation would essentially replace the UMC's current biblical policies on marriage and sexuality with the same sort of liberalized policies of denominations like the Episcopal Church, with similarly disastrous results."
Leaders of the 7 million-member Mainline Protestant denomination will be meeting in Portland for their General Conference through May 20, where over 100 petitions concerning human sexuality, mainly dealing with LGBT issues, will be placed on the table for consideration.