Christians in India Demand Release of Kidnapped Priest Held Hostage by Islamic Extremists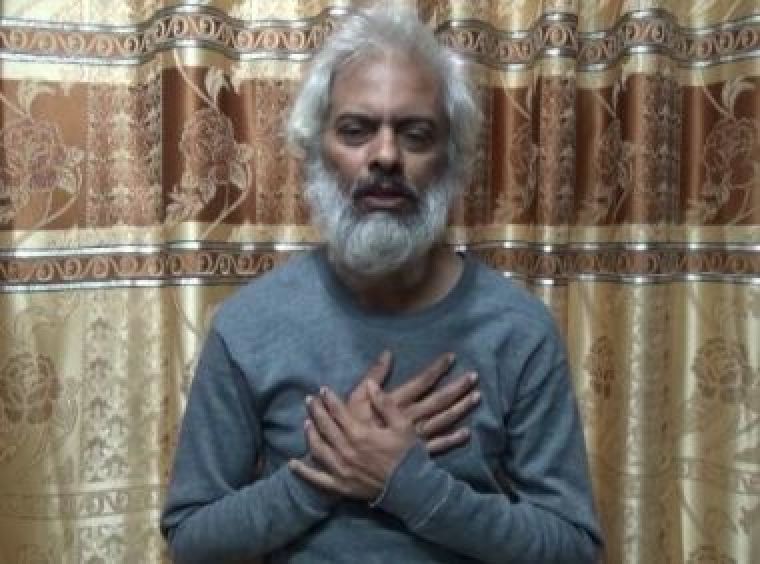 Christians in India are demanding that the government obtain the freedom of Fr. Tom Uzhunnalil, a priest who is being held hostage by Islamic extremists who kidnapped him in Yemen last year.
Uzhunnalil was taken by radicals who killed four Catholic nuns and 12 other people in a massacre at a rest home for the sick and elderly of the Missionaries of Charity in Aden, and despite repeated calls for his release, the Salesian priest remains missing.
"We ask for your personal intervention and assistance to ensure that he will return home as soon as possible and in complete safety. We hope and pray that you will support us," wrote Lancy Da Cunha, president of the All India Catholic Union, in a letter to Prime Minister Narendra Modi.
Asia News reports that the letter seeks to express the anguish the Christian community is going through, waiting on any information about his whereabouts and condition, which have been sparse.
At one point last year, Uzhunnalil was thought to have been crucified on Good Friday by the Islamic State terror group but that information turned out to be false. 
A video emerged in December that showed Uzhunnalil pleading with the Indian government to save him from his kidnappers, revealing that he needed "urgent medical care." 
AICU recognized in its letter that "the surroundings are much more complex than other cases of kidnapping of Indians in Afghanistan," and it thanked the Indian government for helping free other Christian leaders who had previously been kidnapped by Islamic extremists, including Jesuit Father Alexis Premkumar, who was released after eight months of captivity in Afghanistan.
Still, the letter said that "given the difficult situation in the region, we believe that the government of India, with its enormous capacity of influence and good relations in many Middle Eastern countries, is best placed to ensure effective intervention for the release of Fr. Tom from his captivity."
Cunha called on the Ministry for Foreign Affairs "to take all necessary measures to ensure his safety and freedom."
New Delhi television station NDTV meanwhile reported that around 60 children from the San Juan Sunday School under the Kumbalanghi Sacred Heart parish have written to Modi to call for Uzhunnalil's freedom.
"I am planning to go to Delhi on Tuesday night and will try to get Mr Modi's appointment either on Wednesday or Friday," said professor K. V. Thomas, who will attempt to deliver the letters to the prime minister.
"[The] parish priest and 20 other members are also coming to Delhi and we will try to meet the prime minister on Wednesday or Friday," he added.
Pope Francis has also pleaded for the priest's release, and last April told the crowds at St. Peter's Square at the Vatican: "Dear brothers and sisters, in the hope given to us by the Risen Christ, I renew my appeal for the freeing of all kidnapped persons in armed conflict zones."
"In particular, I wish to remember Salesian priest Tom Uzhunnalil, who was abducted in Aden, Yemen last March 4, 2016."