Church 'Devastated' Over Suicide of Pastor Ed Montgomery, Who Shot Himself While Grieving Wife's Death, Says Apostle Ron Wilson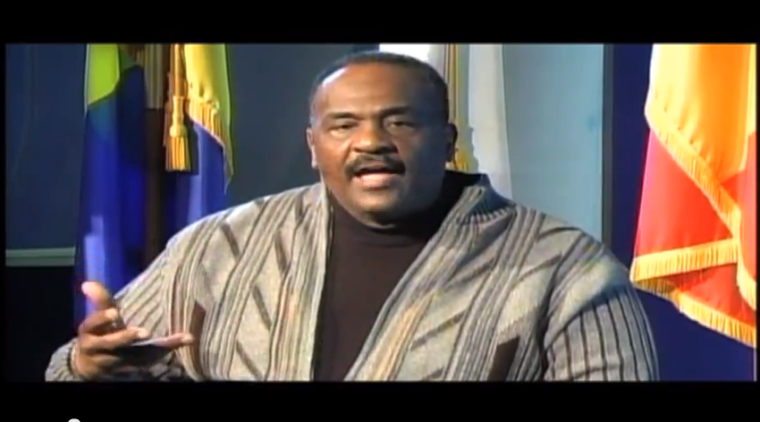 Apostle Ron Wilson, founder and lead pastor of the Full Gospel Christian Assemblies International church in Hazel Crest, Ill., says his church has been "devastated" by the news that one of their pastors died after he shot himself in the head while grieving over his wife, who died suddenly last December.
"Devastated. Devastated. Devastated," said Wilson when asked to explain how his approximately 2,000-member church had been coping in the aftermath of Pastor Ed Montgomery's death. Montgomery had served at Full Gospel Christian Assemblies International church, along with his wife when she was alive, as marriage counselors among other ministries, according to the church's website.
Official records of the incident acquired by The Christian Post from the Matteson Police Department under a Freedom of Information Act request on Friday, confirmed details of the heartbreaking circumstances under which Pastor Montgomery shockingly shot himself in the presence of his son in the family home as police and paramedics waited outside.
It also detailed his mental struggle since his wife died from an inconclusive brain aneurysm on Dec. 6 last year and how it worsened during the final two weeks leading up to his death on Saturday.
During a standoff with his family, Montgomery revealed that his pain was unbearable and he didn't want to live.
According to the police report, he told family members that he had "not slept in over a month and can't afford this."
While holding the gun he used to shoot himself to his head, Montgomery said: "I can't go on. I'm telling you I can't go on. It will be the best. Do not call anyone. I don't want to live. I don't want to live without my wife. I don't want this house."
It also revealed how his mother had prayerfully reached out for help to deliver her son from his grief-stricken state to no avail.
Apostle Wilson explained that he was not aware of the depth of depression Montgomery had been experiencing because he didn't show any signs of trouble when he saw him after his wife died.
"It was totally hidden from us. That was the furthest thing from our mind about him dealing with suicidal tendencies. Secondly, we didn't know he was dealing with depression to that level because on the exterior, he gave the appearance that he was getting through it," said Wilson.
Over time it also became difficult to know what was happening with him because he began spending a lot of time away from church and they tried to respect his privacy.
"He started missing church, then we thought that he just needed time to get it together. Nothing to suggest that he was contemplating the thought of suicide," said Wilson.
Wilson, who said he will be delivering the eulogy at Pastor Montgomery's funeral on Monday, estimated that he attended church once per month after his wife died until September, when he stopped attending completely.
Even then, explained Wilson, the church family continued reaching out to him but he refused to see anyone.
"The whole church family was reaching out to him. You have no idea how many people were reaching out to him," he said.
"The church was there [for him]. We were bombarding him with text and calling but you can only do so much," he said.
"Everybody in the church, even myself, we felt like we tried everything in my power to reach him but he didn't want to be reached. He had to have psychological help.
"If we had gotten a call we would have demanded to see him. 'Let me in the house' but we weren't informed. I'm not putting blame on anybody else but we've been here. The church has been here and tried to get into every communication line that we could but he closed down all communications," said Wilson.
Amelia L. Reid, a board certified Christian Counselor located in Staten Island, N.Y., explained to CP on Friday that: "A lot of mental issues are private and personal and usually nobody knows the full extent of the stress."
When it comes to the church and mental health issues she said "a lot of it is hidden because we are depending on faith."
"We don't realize that we need to reach out for mental healthcare. God's people suffer in all sorts of ways just as the world does and we really need to reach out more for mental health help. That's why I am a mental health counselor," said Reid.
"We really need to reach out but you never know how deeply that person's suffering is. You can't really measure it. Even while you're counselling someone, working with them, you still don't know the depths of that person's heart. It's about what they share with you and what you can ascertain but there is so much that we don't know," she said.