Church Suicide Bomber Kills Priest and 4 Others Amid Weeks of Boko Haram Attacks Leaving Over 100 Dead During Ramadan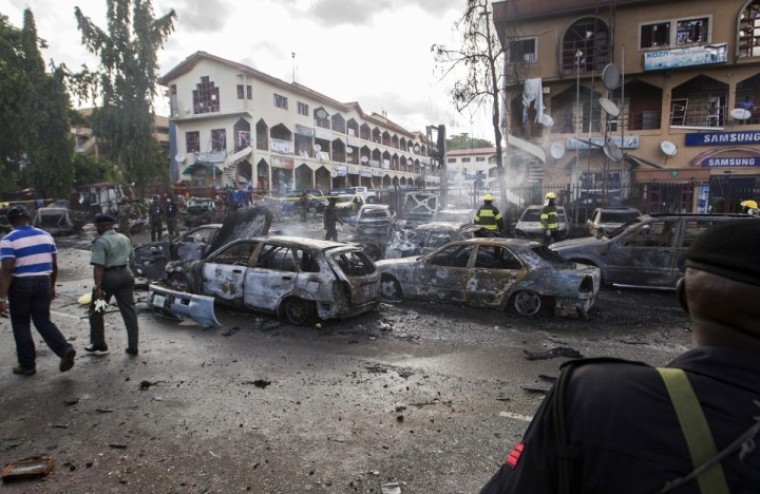 A suicide bomber with possible ties to the radical Islamic terror group Boko Haram blew himself up inside a church in the Nigerian town of Potiskum on Sunday, killing a priest and four other Christians in an attack that mirrors past bombings by the organization that has allied itself with ISIS.
The bomber attacked Redeemed Christian Church of God and killed a priest and four others, including a mother and her two children.
No terror group has claimed responsibility for the attack, but authorities said the method, target and location are consistent with bombings perpetrated by Boko Haram.
More attacks followed throughout the day, as terrorists also bombed a mosque and Muslim restaurant in Nigeria's central city of Jos, killing around 44 people. Authorities believe these attacks were also carried out by Boko Haram.
Three days prior, Muslim extremists also ravaged northeastern Nigerian villages, killing nine villagers and burning down 32 churches and about 300 homes, according to Stephen Apagu, chairman of a self-defense group in Borno state's Askira-Uba local government area.
These are the latest in a series of attacks carried out in the area. Some of which happened last week when dozens of Christians in the northeast Nigerian towns of Kwada and Kautikari were slaughtered.
"They killed dozens of people and burned houses after attacking worshipers," said survivor Mallam Yahi to The Associated Press last week.
"The latest attack by Boko Haram on four churches and those innocently attending Sunday services inside once again affirms the religious motivation of this group's heinous crimes against the Nigerian people. For years, the Christian population of north Nigeria has faced a devastating offensive by Islamic militants that has yet to be effectively countered," said Cameron Thomas, International Christian Concern regional manager for Africa.
"The bloodied soil of Kwada and Kautikari villages serve as a heart-rending cry for greater action to ensure the safety of Christians wishing to exercise their right to practice their beliefs free from fear of retribution at the barrel of gun or trigger of an explosive."
Boko Haram's attacks extend past civilians as the group recently attacked a military camp in the neighboring government area of Damboa and killed around 51 soldiers. The terrorists were equipped with armored personnel carriers mounted with anti-aircraft guns and were armed with rocket launchers and submachine guns.
Open Doors USA, an organization that monitors the persecution of Christians around the world, spoke out against the extreme violence being perpetrated against believers in Nigeria last month.
"The alarming trend of violence against Christians in Nigeria over the past months highlights the lack of religious freedom they have and daily dangers they face from the Islamic terrorist group Boko Haram and other violent Islamic organizations," said Open Doors President and CEO David Curry.
"Going to school, attending church or identifying yourself as a Christian is a very brave decision in Nigeria. It is turning into a bloodbath. Christians in the West must stand in the gap with our prayers and support."
Boko Haram's attacks in Nigeria have left more than 2,000 people dead this year alone, and an estimated 750,000 have fled their homes.
U.S. State Department spokesman John Kirby condemned Boko Haram's recent attacks in northeastern Nigeria, saying: "As we have said before, the people of northern Nigeria deserve to live free from violence and from terror. The U.S. continues to provide counterterrorism assistance to help Nigerian authorities develop a comprehensive approach to combat the threat posed by Boko Haram."