Churches Get Ready for Father's Day With Feats, Breakfasts and Talks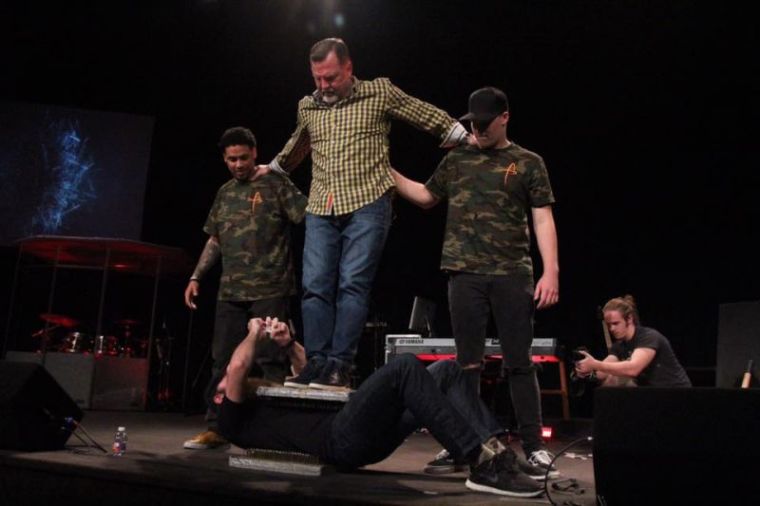 As churches across the country get ready to celebrate Father's Day on June 17, parishioners at The Life Christian Church in New Jersey may witness Christian strongman Stephen Miller set the Guinness World Record for "The Human Platform" at the church's 11 a.m. service if he is able to endure the weight of 50 men as they walk over him while he lays on a bed of nails.
Church officials were not immediately available to discuss the event when contacted by The Christian Post on Monday but they explained on their website that Miller will be joined by his world renowned father, Steve Miller, in performing "amazing feats of strength, before delivering an empowering message for men and the women who love them."
"The Millers will compete against two former NFL linemen – NY Jets' three-time Pro Bowler, D'Brickashaw Ferguson, and NY Giants' Super-Bowl XXXVII Champion, Roman Oben. Steve Miller will use one arm to compete in a tug-of-war match against Ferguson and Oben at the same time. The NFL linemen will then join forces with four other men, in an effort to pull apart the folded arms of Stephen Miller," the church said.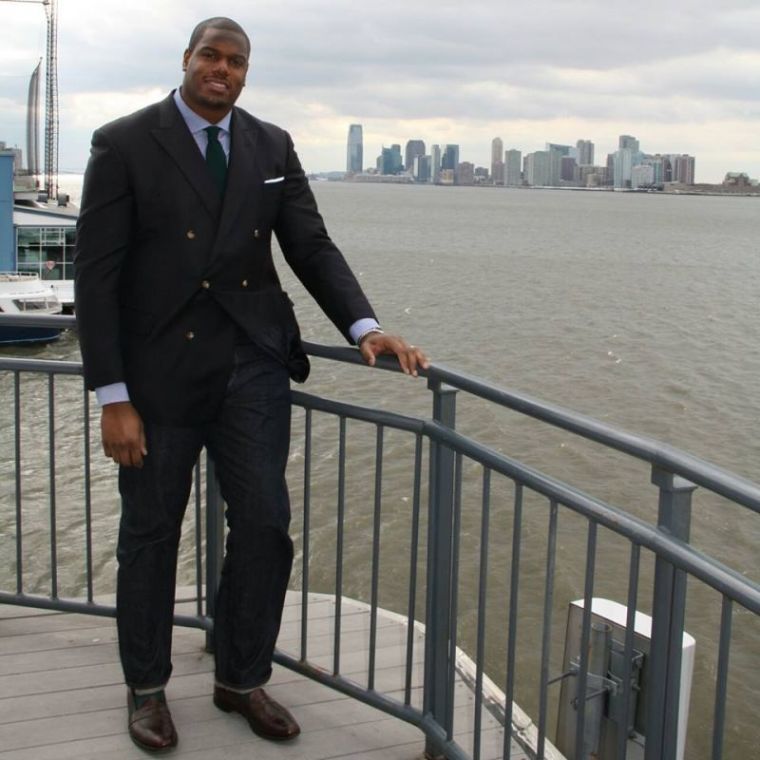 At Cornerstone Church in Lima, Ohio, Administrative Pastor Herb Ford told limaohio.com that they will be hosting an "Every Man" event over the weekend to celebrate the role of men in the family and in the community.
"It really is to bring men together from all walks of life. We don't see much of that, almost at any time, other than a football game. So we're just trying to really put our efforts toward starting somewhere and getting the fire going so we can really begin to draw men from all over to begin to put their faith forward as well as leading their families in our community," Ford said.
On Saturday, the church will host a breakfast for men featuring Lima's mayor, David Berger, Police Chief Kevin Martin and a special guest, former NFL linebacker Akin Ayodele, who will discuss the importance of male involvement in the community.
Triumph Church East Campus in Detroit will also host a pre-Father's Day breakfast for 1,000 dads. No registration is required for this event, according to Click on Detroit.
As congregations get ready for the various events to honor fathers, Milton A. Hollifield Jr. encouraged fathers in an op-ed for The Biblical Recorder to be strong spiritual leaders in their family like the biblical Joshua.
"Dads, may I encourage you to become a strong spiritual leader within your family like Joshua? Joshua made a strong and clear declaration to the people about who he was going to serve. You must not neglect the responsibility of giving spiritual leadership and being a positive role model for your family," Hollifield wrote.
"Dads, if you don't know where to begin, start by spending time alone with God in consistent, daily fellowship through Bible reading and prayer. Meditate on God's Word, and ask Him to give you the wisdom and strength to be a good and godly example for your family. Consider approaching a couple of other men and express your desire to become a spiritual leader in your home. Chances are they need the same type of encouragement and accountability as you do," he continued.
"... Be sure to spend quality time with your wife and with your children. Men, one of the best things we can do for our children is to convince them that we love their mother. The way you treat their mother will have a powerful influence on how your sons will treat their wife when they are grown and married. Be sure your family knows that they are the priority of your life above your career, friends, hobbies or anything else."