Looking for a College With Political Diversity? Here's a Few Options and Ones to Avoid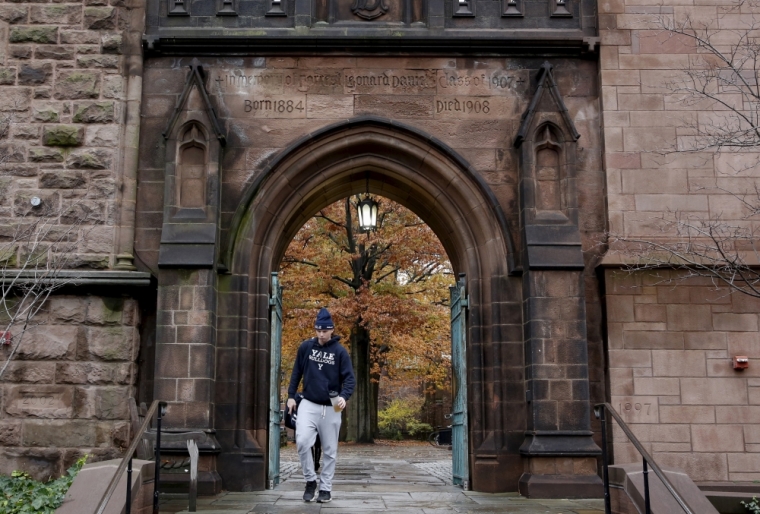 Universities and colleges often make rapt headlines for political radicalism, but a diverse, well-rounded higher education may be more available than you think.
Backlash against liberal institutions have essentially been on the rise since conservative giant William F. Buckley, Jr. published God and Man at Yale in 1951. The National Review founder and publisher lamented the worldview of his alma mater in the famous book declaring, "The academic community has in it the biggest concentration of alarmists, cranks and extremists this side of the giggle house."
Heterodox Academy, whose mission is to "increase viewpoint diversity in the academy," offers some educational options for students.
While schools like Hillsdale in Michigan and Grove City College have stellar reputations for uplifting the conservative worldview, Heterodox Academy researchers believe there are still diverse options where a measure of ideological balance exists.
"Where are these special places? They tend to be located in the South or in Catholic colleges. Among top public universities, the University of Virginia, Texas A&M, and the University of Texas are unusually diverse," declares a post at Heterodox Academy.
The site praises the University of Virginia in Charlottesville for employing traditional marriage and family proponent Brad Wilcox on their faculty. Wilcox is a rare but vocal proponent on family issues from a public university in the public square.
Other universities offered praise for diversity of thought are Notre Dame, Baylor, George Mason, and Emory in Atlanta, Georgia.
"If you have your hearts set on an Ivy League education, I would recommend Harvard University," declares Jon Shields, author of the post.
"A couple of conservatives can be found in its departments of government and history, not to mention quite a few in economics. Many of these scholars are prominent and outspoken about their politics, such as Harvey Mansfield in government and Greg Mankiw in economics. It also boasts many genuinely heterodox thinkers such as Steven Pinker in psychology and Orlando Patterson in sociology."
In a Tuesday op-ed titled "Resurgence of Intolerance," notable economist Thomas Sowell endorsed the college guide "Choosing the Right College."
Sowell said the University of Missouri, which has made recent headlines, has poor ratings, calling it a school with "academic cowardice and moral bankruptcy."
Sowell endorsed the University of Chicago for uplifting free thought and expression, but called out by name Duke, Vassar, Vanderbilt, Rutgers and Wesleyan as schools to avoid.
Sowell said the watchdog organization Foundation for Individual Rights in Education (FIRE) was an important resource for determining schools that allow for free expression of thought on campus.
In the book, The Shadow University: The Betrayal of Liberty on America's Campuses, authors Alan Charles Kors and Harvey A. Silverglate declare, "In a nation whose future depends upon an education in freedom, colleges and universities are teaching the values of censorship, self-censorship, and self-righteous abuse of power."
Sowell encouraged parents and those paying for college to vote with their wallet.
"If parents and donors start checking out intolerant colleges and universities before deciding where to send their money, the caving in to indoctrinating professors and storm trooper students will no longer be the path of least resistance for academic administrators," Sowell declared.