Colorado Professor Forces Students to Say Anti-American Pledge; University to Investigate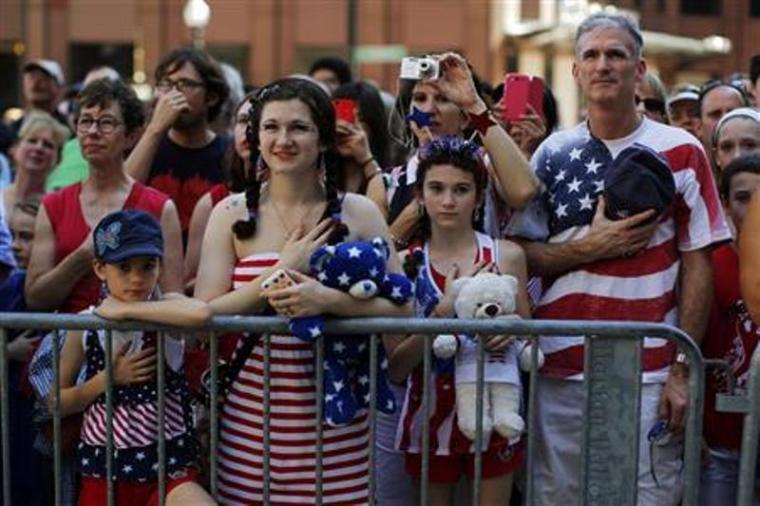 A professor at a university in Colorado has garnered controversy after it was reported that he forced students to say an anti-American satirical version of the Pledge of Allegiance.
Charles Angeletti, a history professor at Metropolitan State University of Denver, reportedly compelled students in his American Civilization class to say a mock pledge. The allegations stem from an article by Caleb Bonham of the online publication Campus Reform, which was posted Monday.
"I pledge allegiance to and wrap myself in the flag of the United States Against Anything Un-American and to the Republicans for which it stands, two nations, under Jesus, rich against poor, with curtailed liberty and justice for all except blacks, homosexuals, women who want abortions, Communists, welfare queens, treehuggers, feminazis, illegal immigrants, children of illegal immigrants, and you if you don't watch your step," read the mock pledge, according to Bonham's article.
A spokesman with MSU of Denver provided The Christian Post with a written statement from Cathy Lucas, associate to the president for Marketing and Communications and chief of staff at MSU of Denver, regarding the growing controversy.
"The University was made aware of a story concerning a History professor's class, and is looking into the matter. The only information we have is from what was reported in [Campus Reform]," stated Lucas. "The student identified in the story has not contacted University administration to express concern. Nor, have any other students in the class."
Lucas also noted that they will investigate the allegations leveled against Angeletti by the recent online story.
"We will be speaking with the professor and the chair of the History department, and to students who were in this class. Once we have more details, we will issue an official University statement on this matter," continued Lucas.
Angeletti, a history professor who has taught at MSU of Denver for over four decades, has a polarizing impression among former students.
In a 2010 article written by Jamie Cotten on My Met Media, Angeletti was said to be self-described as a "cynic, socialist, atheist and number-one admirer of the late Howard Zinn."
"Angeletti … is passionate and opinionated. His students are often recruited, generally by other students," wrote Cotten who also noted that the professor wanted more minority students in his classes.
"Angeletti wants to create diversity in the classroom because, as he wrote in a 1994 article, 'fulfilling our urban mission with a 'diverse' student body' is imperative to Metro's success."
Entries on the website "Rate My Professor" offer a diverse view on Angeletti, with some students denouncing him and others promoting his courses.
Over the past couple days, several negative reviews for Angeletti have been posted, which focused on his alleged in-class political biases.
"He is blatantly liberal, anti-American, close minded, and Christian hating. Although I'm not one to judge, he could be damned to hell for all I care. I sat there and only spoke out once - if I did it any more my grade would be lowered," read one review.
"Professor Charles Angelotti says the pledge he has students recite is satire, designed to make them question but it is actually nothing more than a reflection of his own hatred. He is a disgusting individual who has no business in a classroom," argued another.
Other reviews from earlier this year describe Angeletti as "a great professor", and even "the best professor at MSU Denver."