Conservatives Report Having Greater Purpose in Life Compared to Liberals, Study Finds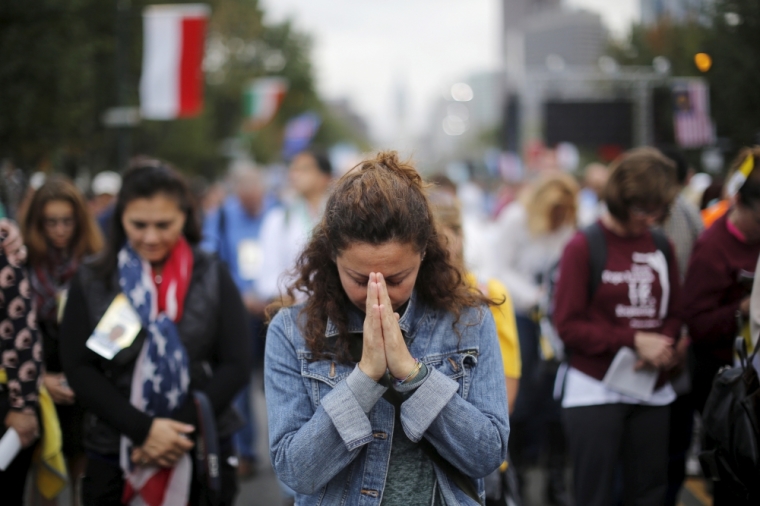 Conservatives report having a greater meaning in their lives when compared to liberals, according to findings from five studies.
David Newman of the University of Southern California authored the study and said he had an interest in older research that found conservatives expressed being more satisfied with their lives, which motivated him to carry out his own research, PsyPost reports.
Newman said that he wants to create a greater distinction between the different types of well-being people experience. He and his colleagues pored through five different sets of data to obtain the information they needed.
They based their findings on responses people had to a European Values Survey, how Americans answered a Baylor Institute of Religion Survey, the statistics that emerged from a study which focused on happiness, purpose in life and stress, an online survey they themselves conducted and finally, a daily diary study involving undergraduate students.
After going through all the data that was available to them, Newman and his colleagues discovered that conservatives featured a greater tendency to report having a greater meaning in their lives when compared to individuals who follow liberal ideals. That is the case across all five data sets examined.
The data used for the studies range in age. Some data were obtained from as far back as the 1980s, while other statistics were obtained as recently as last year.
Newman described the link between following a conservative ideology and expressing a greater life purpose as "small but robust."
Newman added that the link remains in place even after taking into account the impact of religiosity.
The researcher did note that the effect size is still "somewhat small," so there might be exceptions to the findings. Newman did point out, however, that the effect size is still larger when compared to previous studies that attempted to gauge life satisfaction.
"This means that not every conservative you meet will find more meaning in life than every liberal you meet," Newman explained. 
"A question that still needs to be addressed is why conservatives find more meaning in life than liberals. Our results showed that it can't be completely explained by the fact that conservatives are more religious than liberals and religious people find more meaning in life than non-religious people. But the results suggest it is more likely related to social conservative issues (e.g., views on abortion and gay rights) than economic conservative issues."
This is not the first time that conservative-leaning individuals have shown a higher tendency to be happier with their lives.
As noted by the Pacific Standard, previous research has "consistently" found conservatives are more likely to be pleased with their lives than their liberal counterparts. The site did note, however, that the evidence supporting that is "relatively weak."
Additional news regarding how conservatives and liberals compare to one another in terms of their outlooks on life should be made available in the future.