Coptic Christian Was Killed After Showing Muslims His Cross Tattoo, Brother Says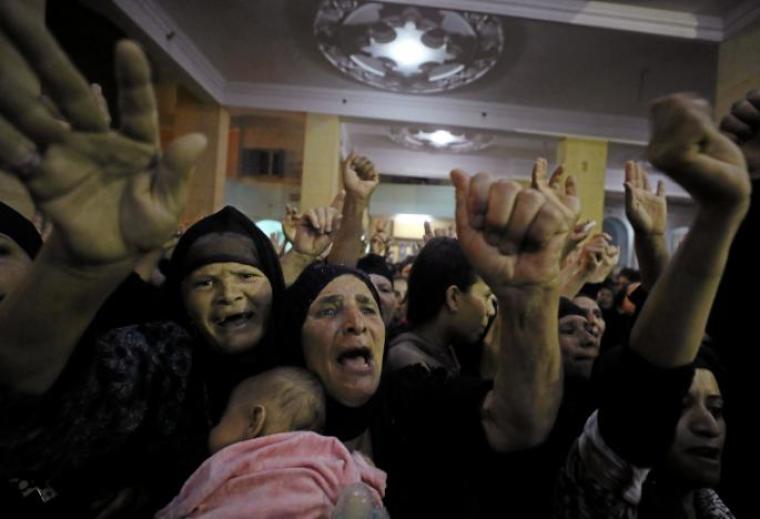 Islamic militants who shot and killed a man on Saturday in Egypt because of his cross tattoo have pledged to kill more people belonging to the nation's beleaguered Christian community, a friend of the deceased believer has said.
Friends and family of Bassem Herz Attallah, who was shot dead by a group of three gunmen in Sinai on Saturday, have shared details about how and why their loved one was murdered in the streets of Al Arish last weekend.
Milad Wasfi, a close friend of Attallah who spoke with the persecution news outlet World Watch Monitor, explained that he first did not believe the news when he was told that Attallah had been killed on Jan. 13.
Upon hearing the news, Wasfi said that he tried to call Attallah on the phone. However, it wasn't Attallah who answered the other end of the line.
"The terrorists answered me and said they belong to State of Sinai and promised to kill more Copts before they put down the phone," Wasfi was quoted as saying.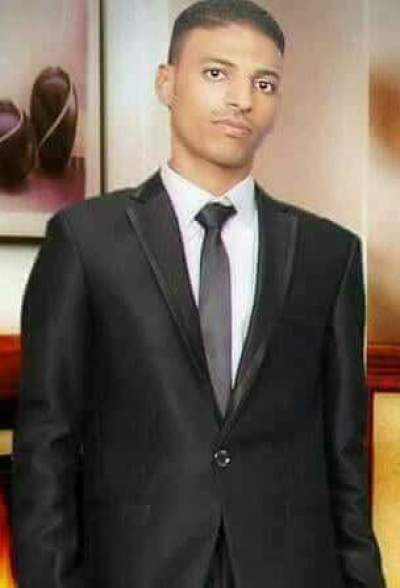 Attallah's murder comes as over 100 Christians have been killed since December 2016 thanks to a series of bombings and killings targeting the Coptic Christian community, according to the Associated Press.
Some of the attacks and bombings against Christians over the last year-plus were claimed by Islamic State affiliates in Sinai. Thousands of Christians in Al Arish and other areas of Sinai fled their homes last year after a string of murders carried out against Christians in the town caused many to fear for their own lives.
Attallah and his 38-year-old brother, Osama, were among those Christians who fled Al Arish last year before returning last September, World Watch Monitor reported.
According to World Watch Monitor, Attallah was walking with Osama and their neighbor, Mohamed, while on his way from work when the men encountered the militants.
"We thought they were policemen because they weren't masked ... They were wearing black jackets," Osama told World Watch Monitor. "They approached us and asked Bassem to show them the wrist of his right hand, and when they saw the tattoo of the cross, they asked him: 'Are you Christian?' Bassem answered 'Yes, I am Christian,' and repeated that again in a loud voice."
According to Osama, the militants then asked Mohamed his name and asked them to show him his wrist. When it was revealed that Mohammed did not have a cross tattoo, Osama said that Mohammed was allowed to leave.
The militants did the same for Osama. But since Osama has a common name and doesn't have a cross tattoo, Osama surmises that the militants believed he was not a Christian and did not know that he was Attallah's brother.
"They fired two shots on the ground close to my legs and asked me to leave," Osama explained. "And then they shot Bassem in the head. I could not believe what happened to my brother. He fell on the ground in front of me and I was unable to do anything."
Osama had the tough task of going home to tell his mother what had happened to her son.
"We lost a person dear to our hearts. My brother Bassem was a very good and kind man. He had a strong relationship with God," Osama said. "He was always reading in the Bible, praying and going to the church. He was loved by all people."
Because of the increase in the persecution Coptic Christians have seen over the last year, Egypt has jumped up to the 17th worst nation in the world when it comes to Christian persecution, according to Open Doors USA's 2018 World Watch List. In the 2017 report, Egypt ranked No. 21.
The United States Commission on International Religious Freedom last year recommended that the U.S. State Department designate Egypt as a "Tier 2" country of concern for religious freedom, a designation that signifies countries where Christians are persecuted but government inaction isn't serious enough for the country to be designated a "country of particular concern."
Attallah's murder comes about two weeks after two other Coptic Christians were shot to death in Giza. Prior to that, 11 people were killed during an attack on a Christian church and Christian-owned business in Cairo.