Cuba Blocks Distribution of 17,000 NIV Bibles Despite Lifting Bible Ban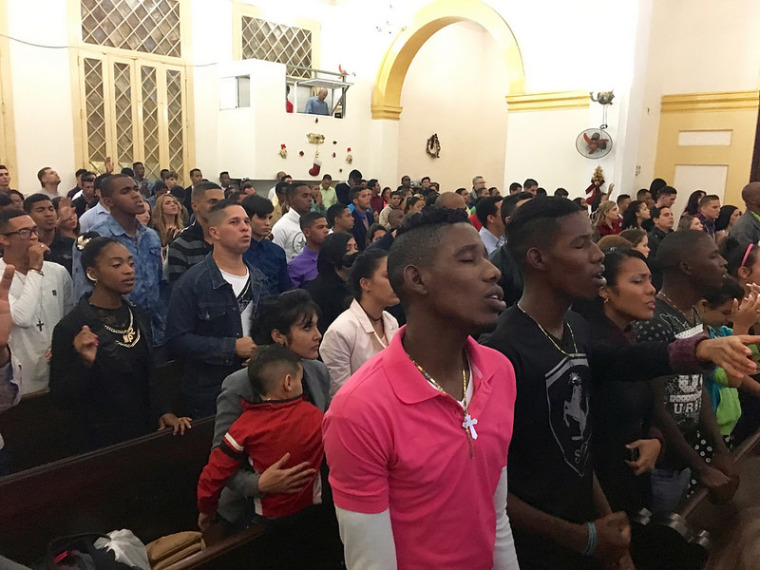 The Communist government of Cuba sent back a shipment carrying 17,000 copies of the New International Version Bible, saying it would only allow Bibles in the King James version, according to a report. On paper, Cuba lifted its ban on printing new Bibles in 2015.
The Department of Religious Affairs sent the shipment by Christian ministry Biblica back to Miami, Florida, in 2016, Marti News reported this week.
The Cuban government is not giving permission for the NIV Bibles to enter the country, as it prefers older translations, Esteban Fernández, executive director of the publishing house for Latin America, was quoted as saying.
Biblica had earlier sent about 33,000 copies of the Bible to Cuba.
IMB, which is an entity of the Southern Baptist Convention, has also sent thousands of Bibles to Cuba.
Many Cubans still have to share a Bible with six people while in the United States each home as an average of two Bibles, Fernández said, adding that you can see tears in the eyes of Cubans when they receive a copy of the Bible.
In January, details emerged about the arrest and imprisonment of a Cuban Christian rights activist who was sentenced to three-and-a-half years in prison late last year after authorities raided his home and confiscated Bibles and crucifixes.
Misael Diaz Paseiro, a dissident who is a member of the Orlando Zapata Tamayo Civic Resistance Front, was charged with "pre-criminal social dangerousness."
The Cuban government amended its Constitution in 1992, declaring it a secular state, instead of an atheist state, partially allowing religious activities. The number of Christians has been growing since then.
Cuba has been governed by a one-party state since authoritarian Marxist leader Fidel Castro, who died in November 2016, overthrew the U.S.-supported dictatorship of Fulgencio Batista in 1959. While the Communist regime showed some signs of economic and political reforms after Castro allowed his brother, Raul Castro, to succeed as president in 2008, repression continues.
According to Open Doors USA, about 57 percent of Cubans are Christian and they face constant government surveillance and infiltration. However, the Church continues to grow in the island country. In 2014, Cuba's government announced the approval of a permit for the building of a Catholic church in Santiago de Cuba, the island's second largest city, for the first time in the nation since the 1959 Revolution.
However, a report by Christian Solidarity Worldwide released earlier this year said there were as many as 325 religious freedom violations in the island nation in 2017.
Although the 325 figure is lower than the number of religious freedom violations that CSW reported in 2015 and 2016, it still continues an increasing trend in violations since 2011, the organization reported.