Cultural Christianity vs. Convictional Christianity
Last week there was much discussion in the electronic and print media on the so-called collapse of Christianity in America. The precipitating cause for this media kerfuffle was the release of the Pew Research Center's newest report, "America's Changing Religious Landscape."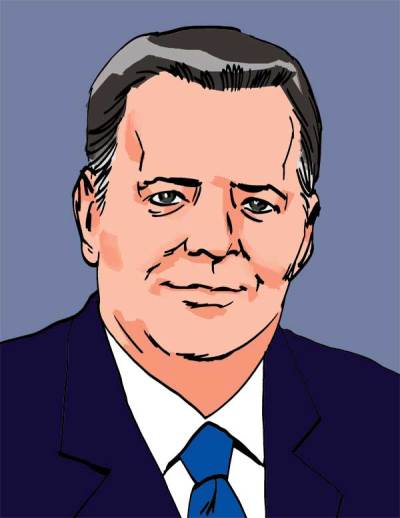 Overall, the percentage of American adults (over 18) who self-identify as Christian has dropped about 8 points between 2000 and 2014, from 78.4% to 70.6%.
This decline has been accompanied by a significant increase in the same time period of the percentage of American adults who no longer associated with any religious faith (religiously "unaffiliated") grew from 16.1% to 22.8%.
Furthermore, this decline of "Christians" and rise of "unaffiliated" increases with each succeeding generation (Silent [1928-1945], Baby Boomers [1946-1964], Generation X [1965-1980], and Millennials [1981-1996], having lower "Christian" percentages and higher "unaffiliated.")
This holds particularly true with the Millennial Generation, with older Millennials (1980-1989) being slightly more "Christian" (57% to 57%) and slightly less "unaffiliated" (34% to 36%) than younger Millennials (1990-1996).
Clearly, cultural Christianity is losing ground, numbers, and influence in the United States. And this is not good news for America. A more secular, less "Christian" America will become less exceptional, less altruistic, and more self-centered, self-absorbed, and disconnected.
In a separate Pew poll, 72% of American felt that religion was losing "influence" in American life (an increase by 20% from as recently as 2002) and 56% of these people thought that lost influence was a negative for the country.
Cultural Christianity can exert, and most of the time has, a positive input on culture. Ironically, even avowed atheists have acknowledged the positive influence Christianity has had on Western culture. Communist China's Academy of Social Sciences testified recently about this phenomenon:
"We were asked to look into what accounted for the preeminence of the West all over the world. At first we thought it was because you had more powerful guns then we had. Then we thought it was because you had the best political system. Next we focused on your economic system. But in the past 20 years we have realized the heart of your culture is your religion, Christianity. That is why the West has been so powerful. The Christian moral foundation of social and cultural life was what made possible the emergence of capitalism and then the successful transition to Democratic politics. We don't have any doubt about this."
Most Americans have taken this cultural Christianity for granted because it has always been part of the landscape, the furniture in the room. For most of our history as a nation, and certainly for the life-span of most living Americans, being a part of a Christian congregation, Catholic or Protestant, added real social value to a family, regardless of whatever spiritual blessings they may have derived. Church membership provided positive, reinforcing social networks, conferred respect within the neighborhood and community, and often produced positive benefits in the workplace by providing networks and business contacts. Conversely, church membership almost never generated negative feedback. Now, in an increasingly intolerant, secularizing America, if you or your church supports traditional marriage and does not affirm same-sex relationships, you might very well be shunned socially and fined, punished, demoted, or fired at work and be labeled as homophobic and a bigot.
While in the past church affiliation traditionally has been a social positive, now, and increasingly in the future, following Christ faithfully and openly may generate social negatives and sacrifices rather than positives and rewards.
However, cultural Christianity's decline, even with its inevitably negative cultural and social consequences, may result in the growth and even flourishing of more traditional Christianity. The Pew study reveals that most of the decline in "Christian" identification was among "mainline Protestants" (18.1 down to 14.7%) and Roman Catholics (23.9 down to 20.8%).
In fact, the only two Christian groups to show growth in the Pew study from 2007 to 2014 were Evangelicals and "Historically Black" churches, two of the most traditionally conservative Christian groups.
While Evangelicals declined as a percentage of the adult population, they actually grew in real numbers (from 59.8 to 62.2 million). And people who identified themselves as Evangelicals are becoming ever more faithful in their church attendance. The General Social Survey indicates that Evangelicals are more faithful in attending worship services on a regular basis than they have been in two generations. Also, Evangelicals now make up 55% of all American Protestants (up from 51% in 2007).
The Pew survey also found that Evangelicals were "the only major Christian group that has gained more members than it has lost through religious "switching," with 10% of U.S. adults coming into Evangelicalism after having been raised in "another tradition" while approximately 8% of adults have defected from Evangelical churches.
This is in vivid contrast to the rest of American Christianity where Alan Cooperman, Pew's director of religious research points out that "switching" has been catastrophic. "Overall, there are more than four former Christians for every convert to Christianity."
As cultural Christianity wanes, the more faithful, traditional Christianity practiced by Evangelicals will stand out in ever more vivid contrast with mere civic or "country club" Christianity in America.
One of the causes of the decline in cultural Christianity in America is the hypocrisy of Christians who talk the talk, but do not walk the walk.
The shameful gap between the "orthodoxy" (sound doctrine) and "orthopraxy" (sound practice) of too many Christians has been, and is, a disgrace to the Gospel. Far too many professing Christians claim Jesus as Lord, but in reality live as if He were merely their relationship advisor, financial consultant, or lucky charm. The often staggering hypocrisy of too much of the American church often suffocates the witness and stifles evangelism and discipleship. We claim Jesus is Lord of all, and yet we have the same divorce statistics as the general society. There is an old African proverb that says, "Tell me, and I will listen; show me, and I will believe." American Christianity needs lower doses of telling and far larger doses of doing.
Faithful witness, costly discipleship, and convictional Christianity will quickly separate the doers from the talkers and lead to ever-clearer distinctions between the real thing and its shadow — traditional Christianity in contrast to its merely civil residue.