3 Dallas Cowboys Give Their Life to Jesus and Share Video of Their Baptisms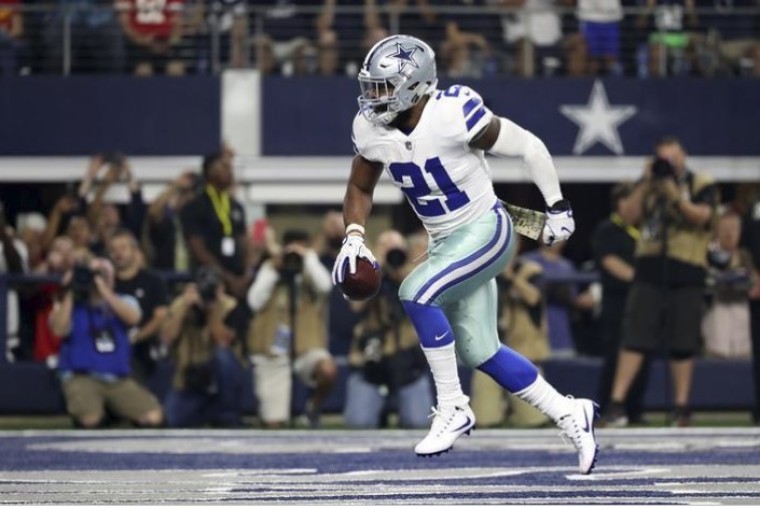 Dallas Cowboys chaplain ​Jonathan Evans, son of Dr. Tony Evans and a former NFL fullback took to Social Media on Wednesday to share footage of three NFL players openly accepting Jesus Christ as savior and getting baptized.
"It was an honor to baptize 3 Dallas Cowboys who identify themselves as Christ followers first," Evans wrote on his Facebook page sharing a video of the event along with the hashtags "Identity In Christ" and "Cowboy Nation."
The athletes getting baptized were Kavon Frazier, 23, Anthony Hitchens, 25, and Justin March-Lillard, 24.
Upon entering the pool, the team minister quoted 2 Corinthians 5:17, "Therefore those who are in Christ are a new creation. The old has gone and the new has come," Evans told the entire team as they watch the baptismal service.
"Baptism is just an external expression about an internal reality," Evans explained to those standing around the pool. "Going under the water means he died with Christ and coming back up means he's resurrected to the newness of life."
Evans then asked each man if they were publically declaring in front of all their teammates that they have accepted Christ and vow to live for him. Each one said "yes" or "Amen" and were baptized in the name of the "Father, Son and Holy Spirit."
The Texas team is not the only group in the league that have been in the news for public displays of Christian faith, the Philadelphia Eagles have likewise received praise for showcasing their strong faith while the entire team celebrated a teammate who was baptized in the hotel pool.
Wide receiver Marcus Johnson posted a photo of his Baptism in Oct of 2017.
"First time being Baptized! Corporate Worship is a beautiful thing!!" Johnson wrote in a tweet accompanying the photo above. "Cleansed & Reborn in JESUS name!'
According to CBS News, those present to witness the joyous event were quarterback Carson Wentz, backup quarterback Nick Foles, tight end Zach Ertz, tight end Trey Burton, offensive guard Stefen Wisniewski and linebacker Jordan Hicks. From the photo, the men appear to be praying as they stand around the pool.
An article published by ESPN last December revealed that the Eagle players "find common ground through spiritual devotion." The report maintained that they routinely host Bible studies, baptisms and other faith-based activities.
Burton, who is pegged the "Team Pastor" by ESPN, baptized five of his fellow teammates in the team's recovery pool last October. Noting that just like in Johnson's baptism,15 team members were present and prayed around them.
Linebackers Kamu Grugier-Hill, Mychal Kendricks, Jordan Hicks and wide receivers Paul Turner and David Watford, were among the those baptized.