'Darling in the FranXX' Latest News: Promotional Video Released; Series to Premiere on Jan. 13
'Darling in the FranXX' Latest News: Promotional Video Released; Series to Premiere on Jan. 13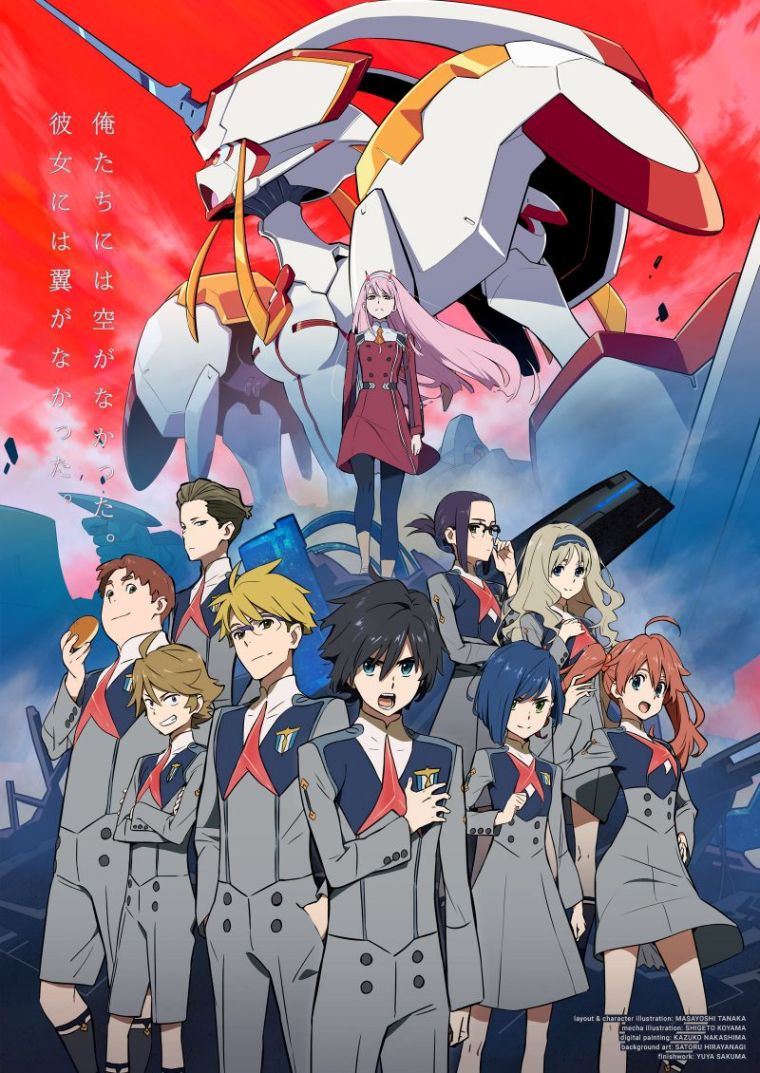 A new promotional video has been released for the upcoming Japanese science fiction anime series, "Darling in the FranXX," which has, in turn, revealed three additional cast members.
The video opens with the introduction of the Kyoryuu, a mysterious giant life form that the main characters are training to fight at Mistilteinn. Three new cast members are later introduced, which include Marina Inoue, who will be taking on the role of NANAl; Katsuyuki Konishi, who will be providing the voice of Hachi; and Kenyuu Horiuchi, who will be voicing Dr. Franxx.
Additionally, the video also previews the series' opening theme song titled "Kiss of Death," which is sung by Mika Nakashima of NANA and Hyde of L'Arc-en-Ciel.
The series, which is a collaboration project between Japanese animation studios Trigger and A-1 Pictures, is set in the distant future, during which most of the planet is in ruins and humanity are only able to survive due to the mobile fort city they have built called the Plantation.
Pilots who have been produced and trained inside the Plantation are kept in a place called Mistilteinn, which is also known as the "birdcage." These children know nothing of the outside world, and their lives revolve around fighting the Kyoryuu aboard robots known as Franxx.
Things get complicated when a boy named Hiro, who was once a child prodigy but has now fallen behind and is feeling somewhat worthless, meets a mysterious girl named Zero Two, who suddenly grows two horns out of her head.
"Darling in the FranXX" premieres on Saturday, Jan. 13, at 11:30 p.m. JST on Tokyo MX, Tochigi TV, Gunma TV, and BS11. Information on other broadcast schedules and online resources can be found on the series' official site. Episodes will also be available in select regions outside Japan with English subtitles on Crunchyroll, and in English simuldub on the Funimation premium subscription.
A manga adaptation by Kentaro Yabuki has been scheduled to debut on Jan. 14.