Dave Stone to Step Down From Helm of Southeast Christian Church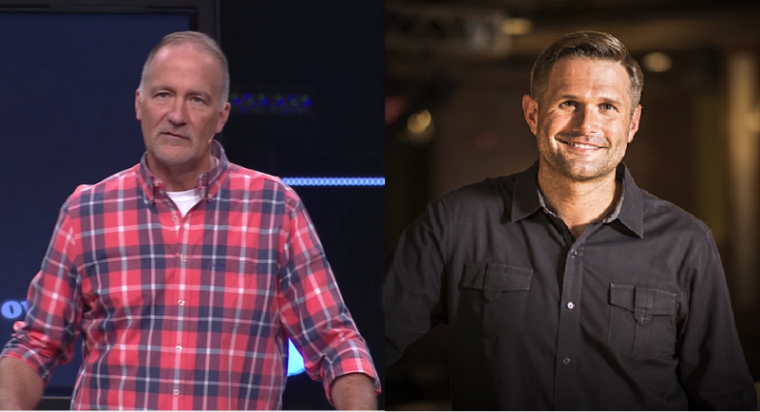 Dave Stone, senior pastor of Southeast Christian Church in Louisville, Kentucky, has announced that he plans to step down from the more than 22,000-member church after some 12 years at the helm.
"This is a process that has been in the works for a number of years," Stone told his congregation on Saturday. "My wife, Beth, and I decided on this timing about five years ago. We felt that 2019 would be the wisest time for the transition to take place."
He noted that the church's current teaching pastor, Kyle Idleman, whom he described as someone who lives consistently as a man of God, will replace him as lead pastor.
"Kyle's imprint can be seen throughout this church. He's a prayer warrior, and he is more generous than you will ever know. He loves Jesus, his wife, his kids, and his church. We are going to be so blessed to have him at the helm," Stone said.
"Kyle is uniquely gifted for this role. He's been an elder here for 12 years. He's doctrinally solid. His integrity, his humility, and his preaching and teaching and writing are exceptional," he added.
Stone, who expects to hand off his senior pastor responsibilities to Idleman over the next six- to-nine months, said he chose to phase in his retirement to allow new leadership the opportunity to take over. He said he inherited the leadership succession model from his predecessor, Bob Russell, and felt it was a good gesture to pay forward to Idleman.
"We have so much to be thankful for here at Southeast. We've been so blessed. We've consistently seen and experienced growth for over five decades. And the past few months have been just a period of dramatic growth. And of excitement and of spiritual deepening and that is taking place at every single one of our campuses across the board and it's been one of the most exciting seasons we've had as a church," Stone explained.
"I've always appreciated the fact that my predecessor, Bob Russell, turned things over to me at a time when he could have stayed longer in this role and when he left many people encouraged him to stay longer. He had plenty more to give, but Bob was always thinking more about the future of the church and not just the present and what a great example he set for me in that regard. And it motivates me to want to follow that same Godly wisdom," he noted.
Many who are looking at the transition process at the megachurch, like LifePlan facilitator Mark Waltz, said it's a good example that other churches could follow.
"Bob Russell and Dave Stone have modeled what effective transition of leadership looks like. The people of Southeast Christian Church are the benefactors of their pastors' wisdom, grace and humility in leadership," he wrote in a statement on Twitter.