Deepak Chopra Issues $1 Million Prize Challenge to Richard Dawkins, New Atheists to Explain Biological Basis for Ideas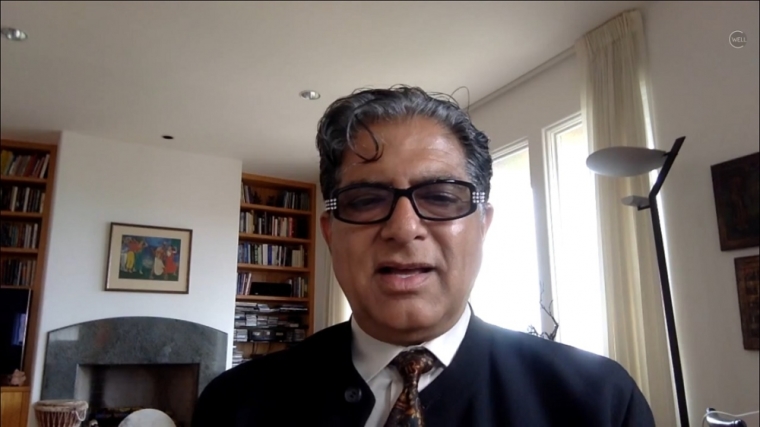 New-age author and physician Deepak Chopra has offered prominent atheists such as Richard Dawkins a $1 million prize challenge to offer a scientific explanation for the biological basis of thoughts and ideas.
Addressing what he called a "tribe of militant new atheists," naming Dawkins, James Randi, and Daniel Dennett, Chopra announced the challenge in a video uploaded on Youtube earlier this week.
"Can you please offer a scientific understanding for the biological basis of a first-person experience? Any experience – mental experience, or perceptual experience. So for cognition, or for perception. And I'll even make it more simple. Can you offer a scientific understanding for the biological basis of an idea, a thought?" Chopra asks in the video.
"Just tell me how does electrochemistry produce a thought, an idea, and you get the million dollars. I will live up to this. But it has to be a valid, scientific explanation for the biological basis of an idea."
Chopra, who was born in India, has written several books dealing with new understandings of spirituality, alternative medicine and the mind-body relationship.
The author has also appeared on several talk show programs including Oprah Winfrey's "Lifeclass," where has discussed spiritual themes in depth.
He caused controversy in Christian circles with his 2008 book The Third Jesus, however, where he also argued for a new understanding of Jesus Christ.
The book was analyzed in detail and criticized in a Catholic Answers Magazine, which concluded: "An essential message of The Third Jesus is the tired-but-popular mantra: Spirituality is good; religion is bad. We need, Chopra exhorts readers, to discard 'the model of religion.'
"Like so many before him, Chopra does not appeal to history, facts, or logic in presenting his version of Jesus. He is completely derivative and unoriginal, despite his attempts to appear otherwise."
Chopra has explained that he is not an atheist, a theist or an agnostic, and said that he believes that "ultimate reality" is beyond all images.