Demi Moore New Boyfriend: Vito Schnabel - Who is He? (VIDEO, PHOTOS)
Demi Moore New Boyfriend: Vito Schnabel - Who is He? (VIDEO, PHOTOS)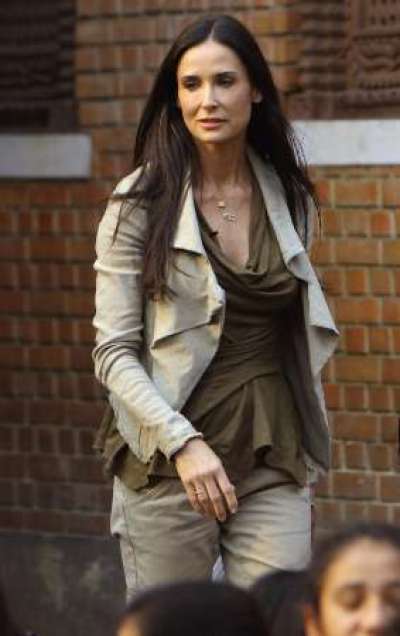 Demi Moore's new boyfriend, 26 year old Vito Schnabel has hit the headlines recently. Much of the news over the past year since she split from husband Ashton Kutcher, has been about her ex-husband and his new girlfriend, Mila Kunis. However, now the spotlight has switched to Moore and Schnabel.
So who is Vito Schnabel?
The new couple are said to have met earlier this month at a party in India, according to The New York Post. The party was for billionaire Vladimir Doronin. A source at the party has told the Post: "They were dancing...openly, in front of other guests," and since then have been "quietly spending time together."
Schnabel is also interestingly the son of famed artist and filmmaker, Julian Schnabel.
It has also been reported that Moore's bew boyfriend has previously been linked with a host of other celebrities, including Liv Tyler and Elle Macpherson. Moore and Schnabel have an age gap of 24 years. Schnabel and Macpherson have an age gap of 23 years, and when they previously dated she was 44 and he was just 21.
Schnabel is an art dealer and a rep for New York artists that include Dustin Yellin, Laurie Anderson, and Rene Ricard.
Schnabel has his own website in which he describes that he has curated exhibitions that include Terence Koh's Flowers for Baudelaire, and Brucennial: 2010. That reportedly featured artists with works in the permanent collections of The Museum of Modern Art, the Guggenheim, and The Metropolitan Museum of Art.
Moore separated from husband Ashton Kutcher one year ago in November 2011 after rumors of his infidelities. Kutcher seemed to move on quickly and has been rumored to be dating actress Mila Kunis for months now already. Moore has had a seemingly more troubled year, and there have been constant rumors and speculation about her being under strain due to the break up of her marriage.
Here is a video showing Demi Moore and her new boyfriend Vito Schnabel: