Denzel Washington's Prayer for Young People: Don't Lose Your Fire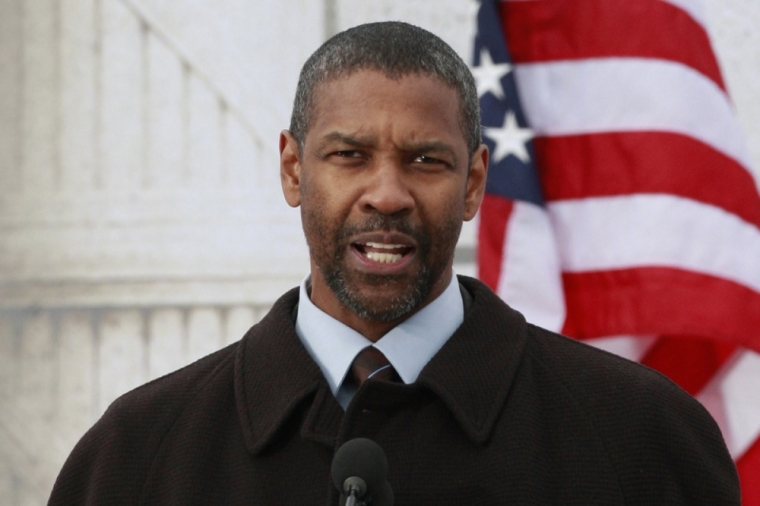 Denzel Washington is sharing his prayer for young people not to give up during difficult times.
"I pray that young people never lose that fire, I don't think they will," Washington told The Grio when doing his press rounds for his latest film, "Roman J. Israel, Esq." "And needless to say there's a lot for them to work on."
The 62-year-old Oscar-winning actor remembered when he starred in "Malcolm X" in the '90s and was inspired by the fervor of the young people who wanted to change the state of the world.
"I remember when I was doing the movie 'Malcolm X 'and we were doing a speech up at Columbia, we had a bunch of students from Columbia University," he said. "In between takes, we were talking about things and how tough the world is and I was like 'With everything we're talking about, does it make you want to give up?'
"And they're like, 'oh, no, no, we're gonna change it.'"
While a number of people may look at the justice system in the United States and feel helpless, the actor who plays a defense attorney in his latest movie said that people can make a difference, starting from their homes.
"It starts in the home. If the father is not in the home, the boy will find a father in the streets," he said. "I saw it in my generation and every generation before me, and every one since. If the streets raise you, then the judge becomes your mother and prison becomes your home."
In a conversation with The Christian Post earlier this month, Washington spoke about the importance of millennials working together.
"I would say to your generation, find a way to work together because this is a very divisive, angry time you're living in, unfortunately, because we didn't grow up like that," he said.
The actor, who has shared his faith for some time, went on to encourage young people to share the word of God, saying, "So you have to be unafraid and unashamed to share it in the way your millennial generation knows how."