Deputy Says God Helped Him Save 3-Y-O Girl From Burning Building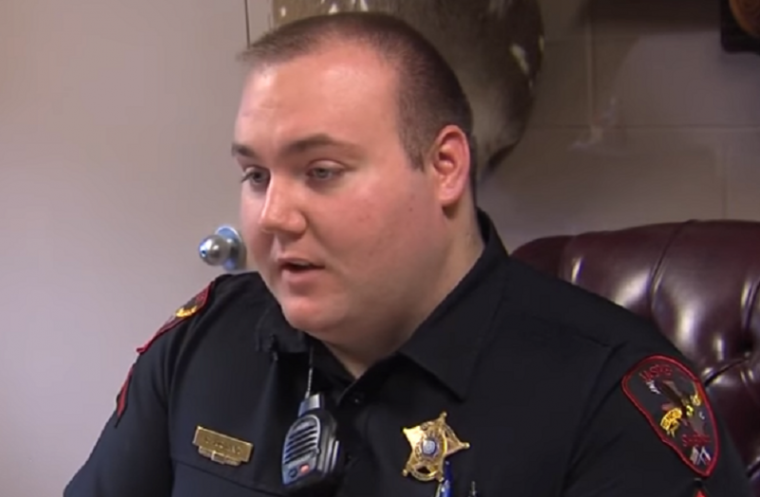 Cody Downs, a Jasper County Sheriff's Deputy in Texas who ran into a burning house to save a 3-year-old girl who was trapped inside, is thanking God for helping him and the toddler escape the fire alive.
"God put me where I was supposed to be," Downs told News 4 San Antonio.
The 26-year-old deputy was situated not far from a house on FM 3414, 1 mile north of Highway 63 West, when he received a call about the house fire where the 3-year-old girl was trapped inside at about 11 p.m., Saturday night, according to 12 News.
Two other children who were inside the home escaped but were unable to reach the 3-year-old, Sheriff Mitchel Newman and Child Protective Services told News 4. A 5-year-old who was staying with his grandmother next door to the house that caught fire first told her about the fire. The grandmother then alerted authorities.
"By the grace of God I happened to be in the area when the call dropped," Downs explained to News 12. "It was one of the scariest things I've been on because I didn't know if the child was breathing or not."
Downs said when he arrived on the scene of the fire the only thing he could think about was making sure he didn't stop trying to save the girl.
"You can't give up," he said he told himself. "You have to keep fighting until you get this baby out. She is your No. 1 priority. Get her out and then we will deal with whatever you got going on later."
A neighbor, Emma Sims, told KJAS that Downs and her son, Willie Sims, broke down the door of the house to rescue the child, but that after seeing the severity of the fire Downs reportedly pushed Sims back and charged into the burning house.
As her searched for the child inside the blazing building, Downs told News 4 he was relieved when he found the young girl alive inside the master bedroom of the home.
"[I felt] joy because I found the child and she was alive and she was breathing. And by the grace of God, you know, He put her under a blanket. I firmly believe that God wrapped a blanket around that child to keep her from getting injured," he said.
He then fought his way through smoke and fire to get the child to safety.
"When I came out of the house I felt myself about to pass out, so I immediately handed the child off to prevent any further injuries from her," he said.
As soon as he did that, however, he collapsed due to smoke inhalation. Both Downs and the child were rushed to a hospital and they are now recuperating.
It is still unclear what caused the fire in the home but Downs is now being hailed in his community as a hero.
"You know that's a blessing," Jasper resident Larry Webb told News 4. "Thank God the kid got out."