Did You Know Google Is Involved in Criminal Justice Reform?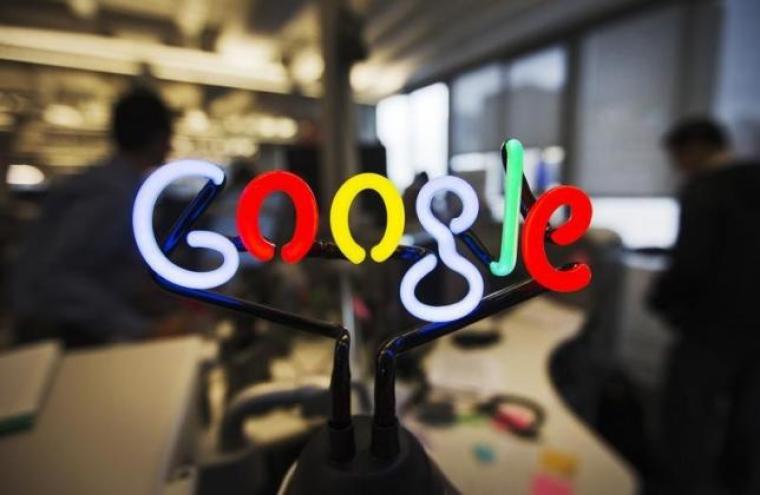 WASHINGTON – As the American criminal justice system remains broken in numerous ways, Google has taken on the call to spread awareness to its millions of users about the injustices that thousands of Americans face every day because of the way prison systems are run and laws are written.
Malika Saada Saar, Google's senior counsel on civil and human rights, spoke with The Christian Post last week at Google's first-ever criminal justice reform summit in Washington, D.C. She told CP that Google really sees itself as more than just an internet technology firm.
Saar explained that Google is a "justice-driven company" that is looking for new ways to use its platform to help its users understand the systemic problems plaguing America's justice system.
"We are very committed to thinking through as a company how we can disrupt mass incarceration, how can we do that in terms of supporting good policy, having our readership visit prisons, as well as thinking through what are some of the needs in order to advance better reforms," Saar explained.
"We are a justice-driven company," she added. "Our values of inclusiveness and access matter and this is one of the ways we are manifesting those values."
During the criminal justice reform summit, Saar declared that Google seeks to "lead the way in Silicon Valley" when it comes to reforming injustices ex-prisoners face in the corporate and job arena.
One way Google did that was by deciding in March to no longer require job applicants to disclose criminal history on their initial applications through a campaign called "Ban the Box."
As many ex-offenders have a difficult time landing jobs when they get out of prison because many companies require job applicants to disclose their criminal past on their initial job applications, inability to find a well-paying job is what leads many ex-offenders back to a life of crime because they still need a way to make ends meet.
Following Google's decision last march to "ban the box," 18 other influential American companies joined Google in agreeing to "reduce barriers to a fair shot at a second chance" by banning the box as part of the White House's "Fair Chance Business Pledge." Those companies include Facebook, Uber, Starbucks, Hershey, Pepsi, Coca-Cola, Georgia Pacific, Under Armour and others.
Another way Google has informed its users about the need for true criminal justice reform is through the "6 by 9" mobile app, which is a virtual reality experience that allows users to see what it is like to spend 23 hours per day in solitary confinement.
While some prisoners spend months, even years, in solitary confinement, the "6 by 9" app allows users to take a 360 degree tour through a U.S. solitary confinement cell, which measures six feet by nine feet.
The project, which is spearheaded by The Guardian, is done in conjunction with Google Play and Apple's App Store.
"Now that you are here, what are you going to do? What can you do?" says a narrator in a YouTube trailer for the app.
Google also teamed up with a number of criminal justice reform organizations in its participation in the "Love Letters" campaign. The campaign gave children of incarcerated prisoners the platform to send digital love letters to their mothers and fathers in prison on Mother's Day and Father's Day.
"We put that on our homepage, which were very honored to be able to do," Saar told CP.
Google's first-ever criminal justice reform summit, which was attended by representatives of the U.S. Justice Action Network, the Coalition for Public Safety and the NAACP, featured a discussion with Sen. Cory Booker, D-N.J., and Sen. Mike Lee, R-Utah, two of the foremost leaders in Congress on the bipartisan criminal justice reform issue.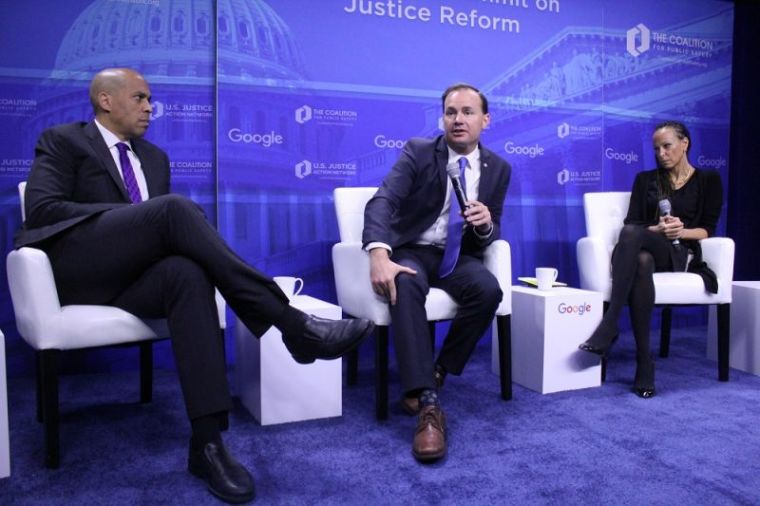 Booker spoke briefly on a bill he proposed called the "Fair Chance Act," which would prohibit executive agencies from requiring an applicant for federal employment to disclose their criminal history record before a conditional offer of employment is made. The bill has been co-sponsored by senators from both sides of the political spectrum.
"My Fair Chance Law is something that is a bicameral, bipartisan legislation," Booker said during the event.
"The biggest employer in the United States of America is the federal government and federal contractors," he added. "Right now, when you apply for a job you have to check a box that I had previous history. What this law says is we should still disclose that but let's push it all the way back until the person gets an initial offer. That increases the chances of hiring somebody who 15 years ago did what most members of Congress probably have done and the last two presidents ended up doing but just didn't get arrested for it."
Also speaking at the summit were Connecticut Gov. Dannel Malloy and Louisiana Gov. John Bel Edwards. Malloy talked about the need for bail reform, expressing displeasure that he was not able to get significant bail reform passed in Connecticut this year.
"About 350 to 450 [people in Connecticut's prison system] are in on very low bail, as little as a dollar," Malloy said. "If you pick up somebody on the street and they have no money on them and no family or connection and you set bail at a dollar, they can't make it."
"When you are incarcerating 400 people at a cost of $168 a day for periods of up to nine or 10 months on that kind of bail, it doesn't make any sense unless the person is a threat to themselves or to society," he continued. "I tried to get that done and we are going to try again this year."