Disney's 'A Wrinkle in Time' Writer Defends Removing Bible Verses, Christian Themes in Movie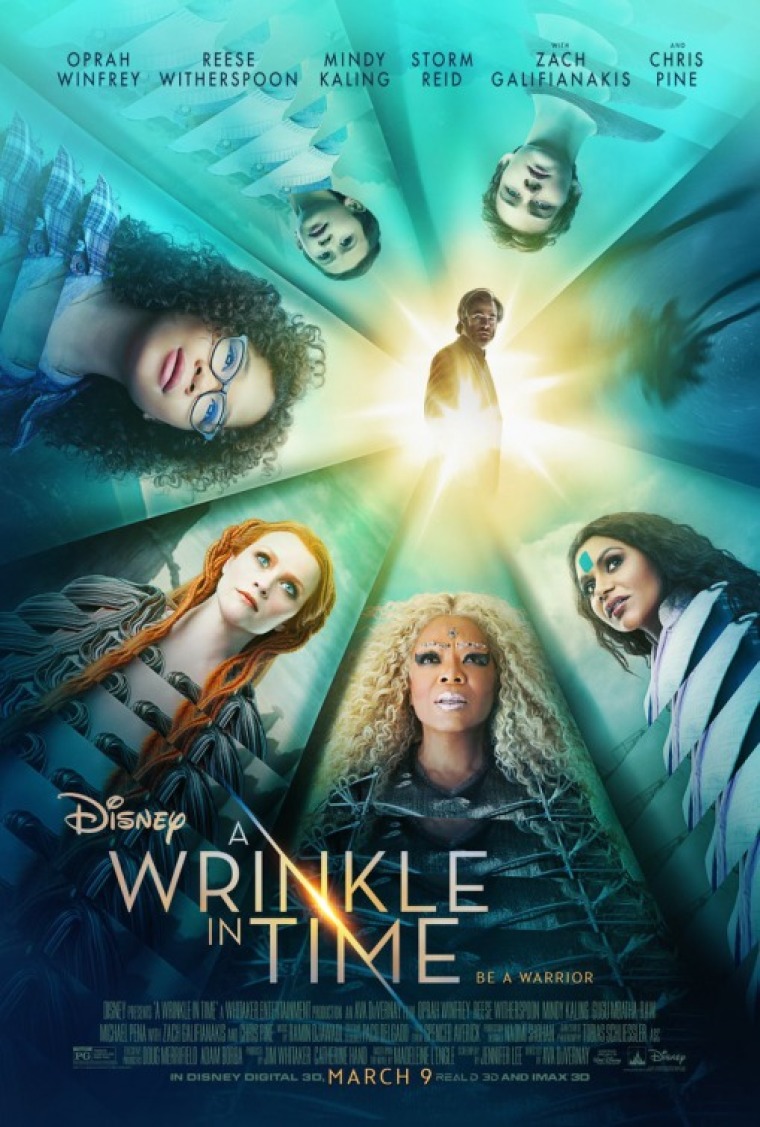 The writer of Disney's adaptation of "A Wrinkle in Time" says she cut Bible references, including Jesus, from the film because she wanted to be more "inclusive."
Screenwriter Jennifer Lee ("Frozen") was tapped to transform the children's book into a big budget film, but in the process eliminated the biblical references that devout Episcopalian L'Engle included in her original work. In an interview with Uproxx last month, Lee explained why she omitted the Christian elements that are a significant part of L'Engle's book.
"What I looked at, one of the reasons Madeleine L'Engle's [book] ... had that strong Christian element to it wasn't just because she was Christian, but because she was frustrated with things that needed to be said to her in the world and she wasn't finding a way to say it and she wanted to stay true to her faith," Lee said. "And I respect that and I understand those feelings of things you want to say in the world that need to be said that are out there. In a good way, I think there are a lot of elements of what she wrote that we have progressed as a society and we can move onto the other elements."
The children's science fantasy book is about a little girl named Meg who travels through space to find her missing father, a scientist. In what ultimately becomes a battle between good and evil, three celestial beings named Mrs. Whatsit, Mrs. Who, and Mrs. Which help Meg on her journey and guide her with scriptures like 1 Corinthians 1:27–29 and John 1:5.
In the book, Meg's brother, Charles, realizes that Jesus is a fighter of evil, and even asks Meg's friend Calvin to read him a bedtime story from the book of Genesis. However, these elements won't be seen in the film adaptation of the book.
Instead, Lee said she focused on the battle between light and darkness, which she described as being "universal."
"In a sad way, some of the other elements are more important right now and bigger — sort of this fight of light against darkness. It's a universal thing and timeless and seems to be a battle that has to keep being had," she said.
The screenwriter said the Disney version celebrates inclusiveness and diversity, and argued that including Bible verses and other Christian elements would stray from that.
"I can't put words in [Madeleine L'Engle's] mouth — and I worked with one of our producers, Catherine Hand, who was very close to her — but that wasn't her intention. Her intention was looking at the ordinary real hero in an extraordinary situation," she said. "The power of love in this world, and we stayed very true to that. And her lens through it was Christianity and everyone has a different lens in."
She added, "That's what inclusiveness is to me in this film, is really looking at all of us have a role to play in this no matter where we come from or what we look like."
Another of the film's producers, Jim Whitaker ("Robin Hood," "Pete's Dragon"), is a lay Catholic who believes strong elements of faith are featured in the movie.
"I think the movie has many faith elements in it. It's truly a journey of a girl who, without seeing and having real evidence of her father, makes a bargain to travel throughout the universe to find him," Whitaker told Jesuit publication America magazine this week. "And I think that's a really powerful metaphor and statement that's worth considering about the nature of faith. How you have faith, without being able to have 'real' evidence, is kind of the key, and challenge, of life."