Dolly Parton Says God's Commandment to Honor Parents Is Why She Created Imagination Library
Parton's Program Has Donated 100 Million Books to Children Worldwide Since 1995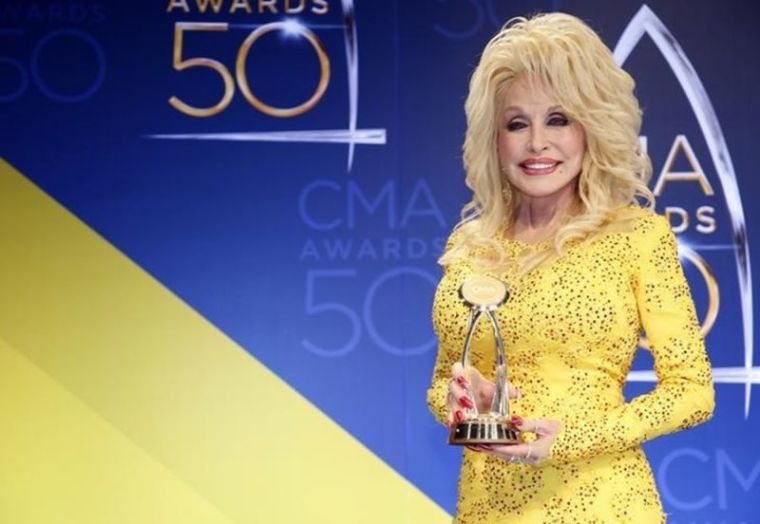 Dolly Parton says God's commandment to honor one's parents is the reason why she dedicated her Imagination Library, a nonprofit organization that donates books to children worldwide, to her father.
Parton, the legendary country music singer and actress, started the Imagination Library in 1995. Over 20 years later, the organization has donated 100 million books.
The 72-year-old singer was inspired by her father, Robert Lee Parton, to create the Imagination Library that sends books to children's homes from birth through kindergarten.
Mr. Parton couldn't read or write, so a Bible was the only book that the singer says she grew up with in her home. Now, she looks to Scripture when honoring the memory of her father with the organization after his death in 2000.
"I wanted to do something special for him," she said, according to The Washington Post. "In the Bible, it talks about honoring your father and mother."
Parton was at the Library of Congress in Washington, D.C. earlier this week to read to preschoolers and said her father was proud that she had become known as "the book lady."
"He took so much pride that little kids called me the book lady," she said.
The country star believes that books help foster the dreams of children who can in turn help their communities.
"When I was growing up in the hills of East Tennessee, I knew my dreams would come true. I know there are children in your community with their own dreams," she says on her  Imagination Library website. "They dream of becoming a doctor or an inventor or a minister. Who knows, maybe there is a little girl whose dream is to be a writer and singer."
"The seeds of these dreams are often found in books and the seeds you help plant in your community can grow across the world."