Donald Trump Supporters Display 'Authoritarian Personality,' Psychologists Say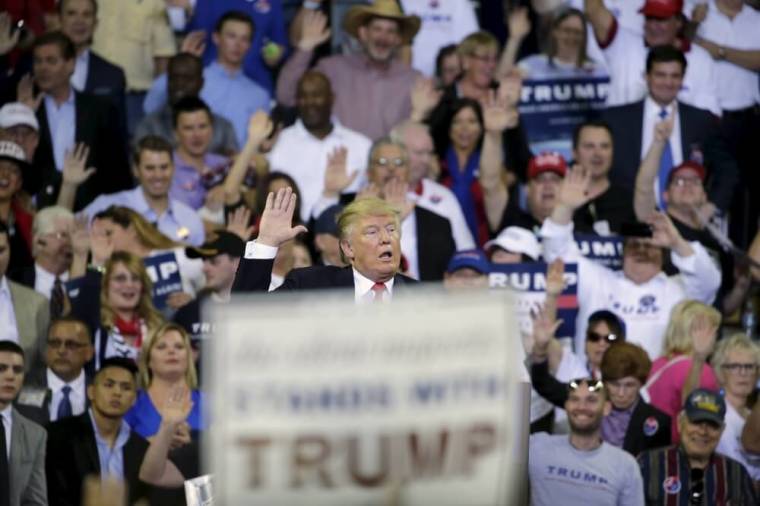 Authoritarian personality, a mentality closely associated with fascism and even nazism, plays a strong factor in the support for Donald Trump, according to some researchers.
While many political experts have struggled to explain the electoral success of Trump in the Republican primary, researchers like University of Massachusetts, Amherst Ph.D. candidate Matthew MacWilliams have taken a psychological approach.
In a recent column for Politico, MacWilliams reported that in December he did a national poll of 1,800 voters to explain the support for Trump.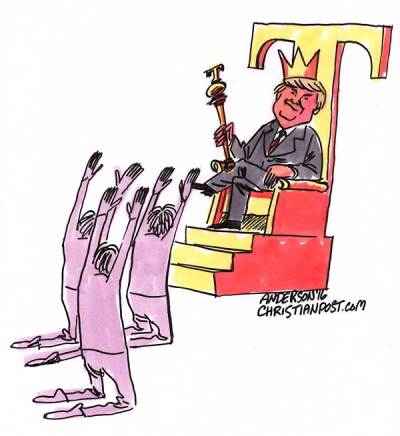 "Running a standard statistical analysis, I found that education, income, gender, age, ideology, and religiosity had no significant bearing on a Republican voter's preferred candidate," wrote MacWilliams.
"Only two of the variables I looked at were statistically significant: authoritarianism, follow by fear of terrorism, though the former was far more significant than the latter."
Mark Leary, professor of Psychology and Neuroscience at Duke University, told The Christian Post that traits which define authoritarian personality include "rigid adherence to traditional values; the tendency to condemn, reject, and punish people who violate those values; and having a submissive, uncritical attitude toward powerful authorities who support and defend one's values and views."
"Viewed in this way, many of the central messages of the Trump campaign would seem to appeal to such individuals," continued Leary.
A Certain Set of Characteristics
Authoritarian Personality Theory came from a project to better understand how the Nazis came to power during the 1930s and were able to commit mass atrocity.
Theodore Adorno et. al. published the first major work in 1950, titled The Authoritarian Personality, and championed the survey known as the California F-Scale, the letter f standing for Fascist.
The F-Scale was a series of questions that determined how authoritarian a person's thinking was, with an interviewee answering how much they agreed or disagreed with certain value statements.
According to one online version of the test, statements posed to interviewees included, "Obedience and respect for authority are the most important virtues children should learn", "If people would talk less and work more, everybody would be better off", "Every person should have complete faith in some supernatural power whose decisions he obeys without question", and "An insult to our honor should always be punished."
Thousands of peer-reviewed articles and studies on the Authoritarian Personality have been published over the past six decades.
Leary explained to CP that since Adorno et al.'s pioneering work, the construct of the personality has changed in how it is understood by psychologists.
"Originally, authoritarianism was viewed as a unitary trait that manifested in a number of attitudes and behaviors. However, it's more reasonable to think of it as merely a label that we use to describe people who display a certain set of characteristics," said Leary.
"That is, showing any of one of these characteristics doesn't necessary indicate that one has an 'authoritarian personality,' but rather we use the label 'authoritarian' to refer to people who show this pattern; just as we use the label 'extraverted' to refer to people who are sociable, outgoing, and talkative."
The Goldwater Rule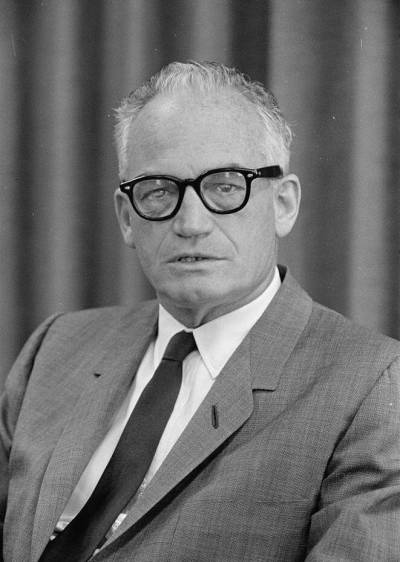 Trump is not the first major Republican presidential hopeful to be associated in some way with the Authoritarian Personality Theory.
In 1964 an article in Fact magazine accused GOP candidate Senator Barry Goldwater of Arizona of being mentally unfit for office, and cited authoritarian personality as one of the reasons.
"The psychiatrists who responded to the survey described him in various ways. Although some saw him as normal, others perceived him as 'paranoid,' 'schizophrenic,' 'obsessive,' 'psychotic,' and 'narcissistic.' Their responses were published in the election issue of Fact," noted Psychology Today.
Six years later the American Psychiatric Association adopted new medical ethics regarding whether or not professional psychiatrists should mentally critique public figures.
"On occasion psychiatrists are asked for an opinion about an individual who is in the light of public attention or who has disclosed information about himself/herself through public media. In such circumstances, a psychiatrist may share with the public his or her expertise about psychiatric issues in general," noted the ethics rule, commonly called "The Goldwater Rule."
"However, it is unethical for a psychiatrist to offer a professional opinion unless he or she has conducted an examination and has been granted proper authorization for such a statement."
A Biased Theory?
Given its apparent emphasis on rightwing authoritarianism over leftwing authoritarianism, some have accused Authoritarian Personality Theorists of having a liberal bias.
In a March 2001 article, Richard E. Redding of the University of Virginia noted that later research showed Adorno's F-Scale test and the studies inspired by it to be biased against rightwing conservatives.
"Items on the F scale are strongly oriented twards identifying right-wing, and not left-wing, authoritarians," noted Redding.
"[By contrast] McClosky and Chong's study using left-wing as well as right-wing authoritarianism scales found authoritarianism in both ideological camps."
Professor Laurie Rudman of the University of Rutgers told CP that she felt the Trump campaign appealed to authoritarians because "Trump appeals primarily to Republicans, who routinely score high on measures of authoritarianism, compared with Democrats."
"Bob Altemeyer, the author of Enemies of Freedom, reasoned that extremists of both stripes should be rigid in their outlook. So for decades, he searched vigilantly for an authoritarian personality on the Left, eventually giving up for lack of evidence," said Rudman.
When asked by CP about the possible biases, Leary stressed that there is "not a single Authoritarian Personality Theory — but a set of theories over the past 70 years, so that question can't be answered."
"The better question is whether liberals and conservatives actually differ, on average, in authoritarianism, and the answer is clearly yes," continued Leary.
"But that does not mean that all conservatives are authoritarian, nor that all authoritarians are conservative. In fact, MacWilliams' study showed that only Trump supporters — and not the supporters of other Republican candidates — were particularly authoritarian."
In 2014, however, Jeremy Frimer, professor of psychology at the University of Winnipeg, conducted a study finding that liberals are just as likely to hold authoritarian personality traits as conservatives. The problem with the previous studies on authoritarism is that they only used examples of authorities that conservatives tend look up to, such as police officers and religious figures. Frimer's study included authorities the liberals tend to look up to, such as environmentalists, and found no difference between the two camps.
"Rather than thinking of liberals and conservatives as being fundamentally different psychological breeds, I now think of them as competing teams. Liberal versus conservative is like Yankee fans versus Red Socks fans. Each has its own flag to which it pledges allegiance. And each side has its own authorities to which it demands obedience," Frimer wrote in a Huffington Post op-ed at the time.