Donald Trump Tells Christians 'I'm Presbyterian' and 'Proud of It;' Pledges to Be Greatest Representative of Faith if Elected President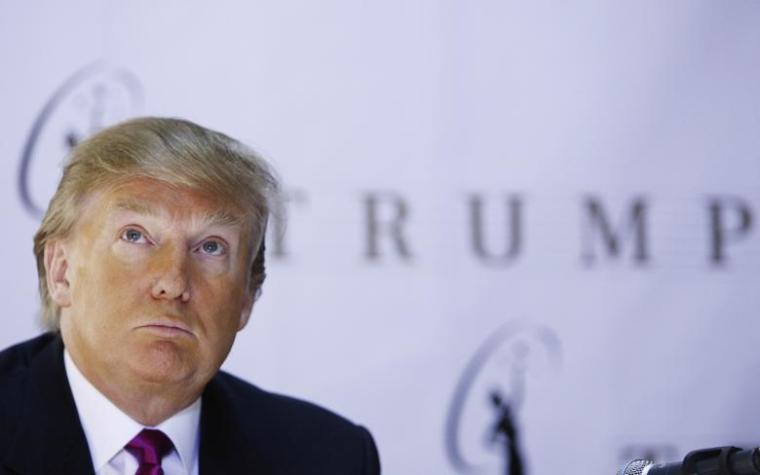 Republican presidential candidate and unabashed billionaire Donald Trump is touting his Christian roots as a proud Presbyterian and has pledged to be the greatest representative of Christians in office, if he becomes president.
In an interview with CBN less than a month before he announced his run for president on June 16, Trump — who currently leads all candidates for the GOP's nomination according to recent polls — touted his faith and promised that if he becomes president, he would be the best representative of Christians in the White House that America has seen in a long time.
"First of all I'm Protestant. I'm Presbyterian. I'm proud of it. I'm very proud of it," Trump told CBN's David Brody. "Believe me, if I run and I win, I will be the greatest representative of the Christians that they've had in a long time."
Two Saturdays ago in Las Vegas, Nevada, Trump criticized the Obama administration for helping more Muslims from Syria immigrate to the United States than Christians, and touched on the persecution of Christians again during a campaign rally speech on Tuesday.
"If you're from Syria and you're a Christian, you cannot come into this country. And they're the ones that are being persecuted. If you're Islamic and you come in, hard to believe, you can come in so easily. In fact, it's one of our main groups of people that are coming in. Not that we should discriminate against one or the other. But if you're Christian, you cannot get into the country. You cannot get in. I thought that was unbelievable. We have to do something about it," Trump said in Las Vegas.
Ann Corcoran, editor of Refugee Resettlement Watch, noted in a recent post that while Trump wasn't exactly right with his statistics, his general observation about the admission of Syrian Muslims over Christians into the United States was spot on.
"Trump is almost right. It isn't zero Christians, but it's pretty close to zero. Although we have admitted a small handful of Syrian Christian refugees, the vast majority are Muslims and mostly Sunni Muslims," wrote Corcoran.
"In 2015 we admitted 763 Syrians so far. Of that number only 23 are Christians, 36 say they are simply Muslim and another 698 are Sunni Muslims. So 96 percent of those arriving in U.S. towns and cities are Syrian Muslims (mostly Sunni Muslims)," she continued.
"That means that U.S. resettlement contractors including the U.S. Conference of Catholic Bishops, Lutheran Immigration and Refugee Service, World Relief, Church World Service, Episcopal Migration Ministries and the Hebrew Immigrant Aid Society are placing mostly Sunni Muslims (chosen by the U.N.) in your towns! And, you pay for it!" she added.
In a new Washington Post-ABC News poll released Monday, Trump surged ahead of other GOP contenders for the 2016 Republican presidential nomination with nearly twice as much support as his closest rival, with 24 percent support from voters. His closest competitors in that poll were Wisconsin Gov. Scott Walker, who drew 13 percent support from voters, and Jeb Bush who registered 12 percent.
Trump placed second in the GOP field in Iowa in a new Monmouth University poll released Monday. He trailed only Scott Walker who attracted 22 percent to his 13 percent support among voters.