Donald Trump Wins in Battle Against Political Correctness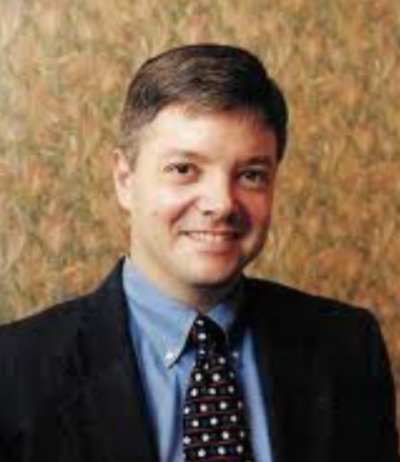 When Donald Trump announced for President, he made some strong statements about the immigration problems facing our nation. He said that Mexico was "bringing drugs, they're bringing crime, they're rapists, and some, I assume, are good people." In essence, Trump noted that Mexico was not sending their scientists and scholars to America.
In his speech, he mentioned the while immigrants are taking jobs in this country; corporations like Ford are setting up plants in Mexico. To deal with the crisis, Trump vowed to build a border fence and have Mexico pay for it.
This kind of tough talk resonated with millions of Americans who have seen no action on illegal immigration for decades. In the latest New Hampshire, Iowa and national GOP polls, Trump has rocketed to second place. This shows that Americans are tired of the influx of illegal immigrants and the non-existent border security. They are tired of illegal aliens committing crimes, receiving federal benefits and taking jobs away from law abiding citizens.
It is an outrage that our borders are not secure. In fact, no other nation in the world has both wide open borders coupled with generous benefits for illegal aliens. Donald Trump wants this giveaway of American jobs and federal incentives to end. He wants to secure our border and improve our national security. These are goals that all Americans should applaud; however, in our politically correct society, such goals are too controversial.
In the aftermath of Trump's comments, Macy's dropped his clothing line; NBC "fired" him from the show "Celebrity Apprentice" and said they would not air the Miss USA or Miss Universe pageants. The illegal immigration comments were also too controversial for Univision, another leftist network which dropped the beauty pageants from their broadcast schedule. Fortunately, the Miss USA pageant was picked up by the Reelz channel, so Americans will still be able to watch a show with a 64 year broadcasting tradition.
Sadly, Macy's and the networks succumbed to the pressure of Hispanic groups and the insidious influence of political correctness. Clearly, Trump did not lie about the border problems, but, these businesses and the special interests that control our politicians do not want to address the immigration crisis. Democrats benefit from the cheap votes and the crony capitalists who control the GOP benefit from the cheap labor. The ones who are the casualties of the open border policy are the Americans who lose their jobs or become victims to the criminal activity of illegal aliens.
The good news is that Trump is not like other politicians who would have apologized or backed away from the controversy. Instead, he doubled down and sued Univision for $500 million. In a priceless statement, Trump also blasted NBC as the network that "will stand behind lying Brian Williams, but won't stand behind people that tell it like it is, as unpleasant as that may be."
How true, America today is replete with cowards who are afraid to "tell it like it is." Fortunately, one of the rare truth tellers is running for President. Let's see if the American people want the truth or if they want to maintain their belief in fiction, supported only by politically correct lies.
Hopefully, as the campaign progresses, Trump will stand firm with this strong message. If so, he will continue to find support from Americans who have been ignored for decades.
Today, our problems are so severe, it is time for not only tough talk, but, more importantly, strong action. Political correctness is a very serious affliction that has done incredible damage to our country. It will eventually destroy America if it is not pulled up by the roots and finally eradicated.
Jeff Crouere is a native of New Orleans, LA and he is the host of a Louisiana based program, "Ringside Politics," which airs at 7:30 p.m. Fri. and 10:00 p.m. Sun. on WLAE-TV 32, a PBS station, and 7 till 11 a.m. weekdays on WGSO 990 AM in New Orleans and the Northshore. For more information, visit his web site at www.ringsidepolitics.com. E-mail him at jeff@ringsidepolitics.com.