Dr. Jack Graham Challenges Agnostic Woody Allen's 'Hopeless State of Mind'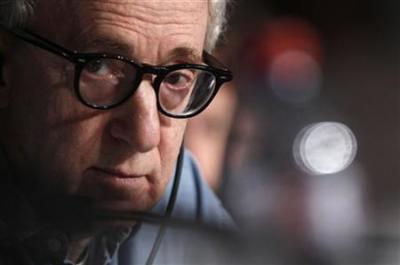 Prolific Hollywood filmmaker and religious skeptic Woody Allen maintains in a recent interview that human life on earth is "just an accident" filled with "silly little moments," and the "best you can do to get through life is distraction."
Dr. Jack Graham, pastor of Prestonwood Baptist Church in Plano, Texas, and PowerPoint Ministries broadcaster, called Allen's suggestions "sad" and "tragic" and "a hopeless state of mind."
Allen, whose latest film "Blue Jasmine" is currently in theaters, is agnostic and grew up in a Jewish household. His worldview comes across strongly, and in some cases purposefully, in his four dozen films — which "often drip with pessimism (some would say nihilism)," one observer noted.
Allen also has talked openly on more than one occasion about what he believes is the futility of life — described in a 2006 Washington Post article as one of the few subjects about which the filmmaker is "evangelically passionate." He doesn't think the existence of God as plausible, and considers people who put their "faith in religion" as delusional.
The award-winning filmmaker reemphasizes those views in Esquire's September 2013 issue.
"It's just an accident that we happen to be on earth, enjoying our silly little moments, distracting ourselves as often as possible so we don't have to really face up to the fact that, you know, we're just temporary people with a very short time in a universe that will eventually be completely gone," Allen, 77, says in the interview.
"And everything that you value, whether it's Shakespeare, Beethoven, da Vinci, or whatever, will be gone. The earth will be gone. The sun will be gone. There'll be nothing. The best you can do to get through life is distraction. Love works as a distraction. And work works as a distraction. You can distract yourself a billion different ways. But the key is to distract yourself."
Graham was asked for a response to Allen's comments during his Aug. 20 appearance on "The Janet Mefferd Show," and the minister immediately brought up Jesus.
"What does it profit a man if he gains the whole world and loses his own soul?" Graham quoted Jesus from the Gospels. "The soul exists and we are not just an accident of time or matter or space. We are created by God for an eternal purpose, therefore we do matter."
"You matter to God, we matter to God," the former Southern Baptist Convention president went on. "Because not only were we created by God but in Christ we are recreated to have an eternal life with him.
"So how sad, how tragic that so many people like Woody Allen, whether they can express it like that or not, are just living for self, and living for pleasure and living for things."
The megachurch pastor referenced Philippians 1:21: "For to me, to live is Christ and to die is gain."
"To live is Christ means that Christ is the focus and the hero, the joy, the reason for living. Therefore, to die is gain," Graham added. "But if you can't say to live is Christ, then you have to say to die is loss. There's no fun and games in a grave without Christ and a future without Christ."
"That's the sadness of the lostness of people all around us," he concluded.
Graham suggested that Christians need to get more "aggressive" in building relationships with people who seem hopeless.
Allen discussed similar issues with Billy Graham in the '60s for a television program and jokingly expressed his hope to convert the renowned evangelist to agnosticism by the end of their talk (watch part 1 and part 2).
The filmmaker also has many diehard fans, surprisingly it seems, among evangelical Christians, according to a Washington Post "Under God" blog entry published in 2011 and titled "Woody Allen and evangelicals: A surprisingly romantic pair."
"Many of Allen's films wrestle in a complex way with core moral themes, such as the nature of forgiveness, what to do with sin, whether life can have any meaning without God. And he does this as an agnostic," Michelle Boorstein writes in the blog post.
Richard Land, seminary president, former president of the Southern Baptist Convention's Ethics & Religious Liberty Commission and executive editor of The Christian Post, is "a huge Allen fan and can rattle off an amazing amount of dialogue," according to the article.
Land suggested that Allen had lost some of his "light touch" and "confidence," and that his more recent movies expose an awareness of "his own mortality."
The Southern Baptist leader said Allen "asks all the right questions, he just doesn't have the right answers."