Ebola Outbreak Could Hit 1.4 Million People by January if Not Contained, CDC Warns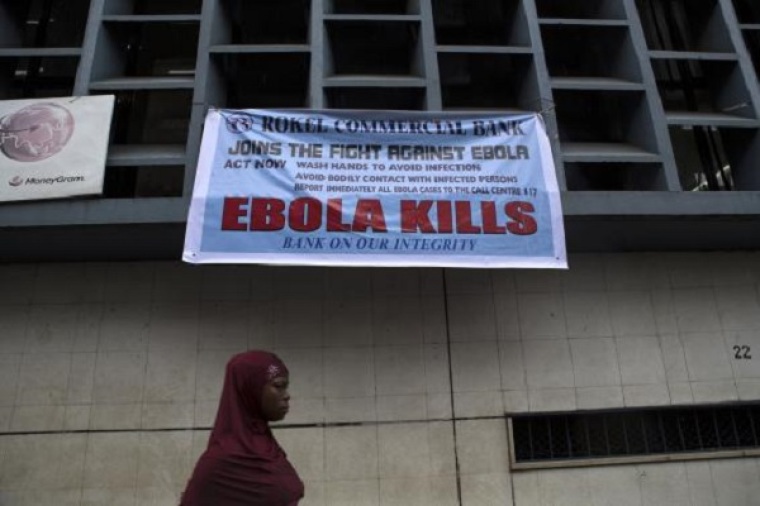 The Centers for Disease Control and Prevention has warned that between 550,000 and 1.4 million people could be infected by the deadly Ebola outbreak by January if it is not contained. Although the World Health Organization confirmed 5,800 cases earlier this week, which has led to 2,800 deaths, health experts agree the numbers are highly under-reported.
"If conditions continue without scale-up of interventions, cases will continue to double approximately every 20 days, and the number of cases in West Africa will rapidly reach extraordinary levels. However, the findings also indicate that the epidemic can be controlled," states the Morbidity and Mortality Weekly Report, released on Tuesday.
The report also noted that cases in Liberia are doubling every 15-20 days, while those in Sierra Leone and Guinea are doubling every 30 to 40 days. The outbreak has also spread to Nigeria and Senegal, but there have only been select few cases reported so far.
CDC Director Tom Frieden clarified during a press conference that the 1.4 million number is a "scenario" and not a projection, and does not take into account President Barack Obama's announcement that close to 3,000 troops and medical personnel will be heading to West Africa to combat the disease.
According to CNN, Frieden said that the additional help can "break the back of the epidemic" and is "exactly what's needed" to end it. The CDC director added that he is "confident the most dire predictions will not come to pass."
Last week Dr. Margaret Chan, director-general at the World Health Organization, said that while money and materials are important, they alone can not stop the Ebola outbreak.
"Human resources are clearly our most important need. We need most especially compassionate doctors and nurses who will know how to comfort patients despite the barriers of wearing personal protective equipment and working under very demanding conditions," Chan said.
The CDC report also said that if 70 percent of patients are properly cared for in medical facilities, the epidemic can be contained, and pave the way to ending the outbreak.
WHO noted in a separate report that the virus has affected a large number of healthcare workers as well, underscoring the dangers of working close with Ebola patients. The agency noted that 337 healthcare workers have come down with disease, and more than 181 of them have died.
"Theoretically, given the speed and volume of air travel, any city with an international airport is at risk of an imported case of Ebola. At the same time, worldwide vigilance is exceptionally high: WHO investigates around 20 to 30 rumoured cases each day. To date, all rumoured cases have been discarded," the report stated.
"Moreover, countries with well-developed health systems and services are unlikely to see much, if any, onward transmission of Ebola virus disease following an imported case."
A growing hope in the fight against Ebola is the use of experimental drugs that can treat the virus, which are set to be tested in West Africa for the first time.
"We want to evaluate these carefully, properly, in affected countries in West Africa," Dr. Peter Horby of the Centre for Tropical Medicine and Global Health at the University of Oxford told BBC News.
"For the next one or two weeks we'll be doing site assessments and we'll be working with the WHO on identifying which drugs to prioritise, and then there'll be a number of steps in setting up the systems — getting ethical approval through the countries and getting community participation and agreement to run the trials."