Egypt Cabinet Legalizes 166 Unlicensed Church Properties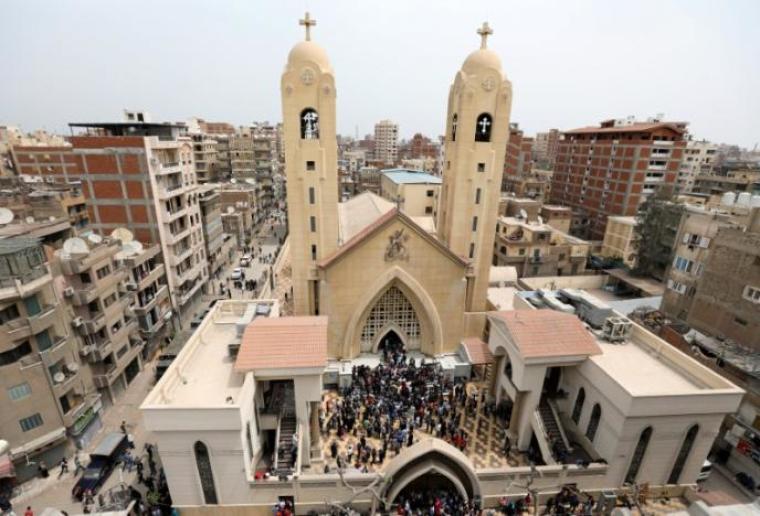 The Cabinet of Egypt has passed legislation that purports to legalize 166 church properties throughout the nation that ranks as one of the worst countries in the world when it comes to Christian persecution.
The English-language magazine Egypt Today reports that the chief executive body of the Arab Republic approved legislation that was proposed by a committee established in 2017 to specifically study church applications submitted by Christians to gain legal statuses for their places of worship.
The committee was established after a law was passed in 2016 that aimed to protect Christian churches.
The law was cause for skepticism for some international human rights activists but was seen as at least a positive step by some Coptic Christians who said that it would hopefully force regional governments to provide a "justified decision" should they refuse to authorize a church.
The Middle East News Agency tallies the numbers at 102 churches and 64 church service buildings that will receive legal status as a result of a cabinet meeting Monday that was chaired by Prime Minister Sherif Ismail.
The agency notes that on Feb. 26, then-acting Prime Minister Mostafa Madbouly ordered that the review of the churches' compliance with civil law be prioritized.
According to MENA, there are over 3,500 churches awaiting approval. Prior to the authorization of the 166 buildings, only 53 church properties had been approved for licensing.
Before the 2016 legislation, it was considered incredibly tough for churches to gain approval to build or renovate a church in Egypt, which is estimated to be 90 percent Muslim.
According to the cabinet, the legislation provides "respect for the provisions of the law and the constitution of providing all Egyptians for the right to practice religious rites."
"The legal statuses of 166 churches and a service building in several provinces around Egypt have been approved taking into consideration that all the requirements will be met within four months," a statement by the cabinet says, according to Middle East Monitor.
As Christians comprise about 10 percent of the Egyptian population, Egypt Today reports that official statistics from 2011 show that there were about 2,869 churches and over 108,000 mosques.
According to the magazine, the Coptic Orthodox Church has collected 2,500 licensing requests from its parishes. Some of the requests date back over 150 years.
Egypt ranks as the 17th-worst nation in the world when it comes to Christian persecution, according to Open Doors USA's 2018 World Watch List.
The news of the church approvals come as President Abdel-Fattah el-Sisi has tried to bring about a change to the extremism that the Coptic Christian community has been treated with in the Muslim-majority nation.
"When a law passed by parliament to protect churches was trapped in a maze of bureaucracy and indifference, [Sisi] intervened, ordering it all to be sped up," American religious freedom advocate and informal adviser to the Trump administration Johnnie Moore wrote in an op-ed last week. "Under President el-Sisi, Egypt's religious establishment has also signaled moderation."
Earlier this month, 36 Islamic radicals accused of being involved in terror attacks on three Egyptian churches and a police checkpoint that cost the lives of dozens of worshipers had been preliminarily sentenced to death by a military court.
Additionally, Egypt military forces have reportedly killed the head of the Islamic State-affiliated militia in the Sinai Province, Naser Abu Zakoul. The group had taken responsibility for the church bombings of December 2016 and January 2017 and various other attacks against Coptic Christians.