Elderly, Poor Indonesian Woman Turned Away by Her Muslim Children Because of Faith in Jesus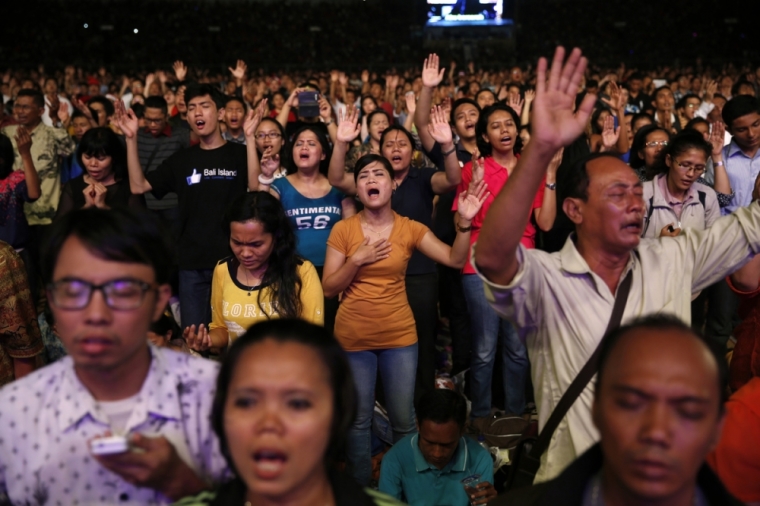 An elderly Christian woman in Indonesia remains joyful despite her poverty and being abandoned by her Muslim children due to her faith in Jesus Christ.
Christian Aid Mission, which assists indigenous ministries across the world, shared on Thursday the story of Nurul, 68, who has been left with little but her faith following the recent death of her husband, and her adult children refusing to give her a permanent home.
The woman, now living at a home for widows and orphans run by native missionaries, was first inspired to join the faith by another widow, Amelia, who seemed happy despite not having any children or relatives to care for her.
"I am very happy because Someone cares for me, even though I have no kids to take care of me," Amelia told Nurul, referring to Christ. "I am happy because I don't care about the body, I just care that my soul will be saved."
Nurul began wondering about Jesus, and asked a native ministry director, who wasn't named, to give her information.
"After telling her about Him and discussing her life, how she suffered and caused suffering, Nurul decided to follow Jesus," the director explained.
Nurul later received news that one of her children decided to take her in their home. At first she was happy to be reunited with her family members, but then her Muslim relatives found out about her Christian faith, and allowed her to stay with them for only three months.
"Because she became a Christian, no one cared for her and she had to go out from the community," the director said. "So, she stays with us in the house for old people.'"
CAM noted that despite being abandoned again, Nurul "has found joy" because this time, she is "wedded to Christ."
Some pastors have said that the Christian faith is growing in Indonesia, the world's largest Muslim country, despite the challenges that believers face.
A man by the name of Kongkin, a Baptist pastor from Jakarta, told The Christian Post in an interview in May 2017 that those struggles include attacks by radical Islamists, and also the adoption of restrictive bylaws in parts of the country.
The pastor told CP that he keeps hearing stories in the field of former Muslims who have decided to come to Jesus.
"The numbers are getting bigger and bigger in many parts of Indonesia. There is steady growth," he said.
"Yes, the number is growing. I think a lot of Muslims are realizing that Islam is false; they see the bombings and terrorist attacks done in the name of Islam, and they wonder 'Is this it? Is this what I want?'" the pastor added.
"They realize there has to be a better way, and then they find Christ."
Some of the most serious attacks on believers included a spate of suicide bombings at three churches back in May, which the Islamic State terror group took responsibility for.
Eighteen people were killed in the bombings, carried out by a family that included four children, that targeted churchgoers at Santa Maria Catholic Church, Diponegoro Indonesian Christian Church and Surabaya Central Pentecost Church.