Eric Metaxas Prays for Madonna at March for Life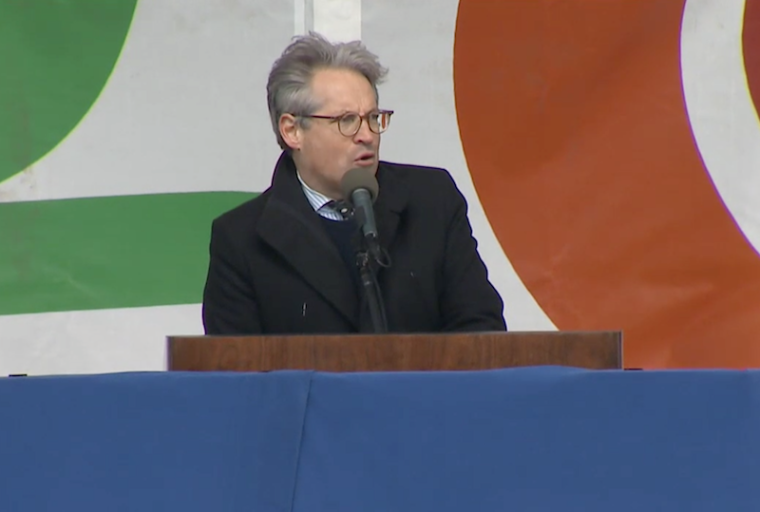 Best-selling Christian author and radio host Eric Metaxas called upon those gathered at the annual March for Life to pray for famed pop singer Madonna following her controversial comments last week.
During the Women's March on Washington last week, Madonna told hundreds of thousands of attendees that she "thought an awful lot about blowing up the White House."
While speaking on the main stage of the March for Life in Washington, D.C. on Friday afternoon, Metaxas contrasted his feelings about ideological enemies with that of Madonna's.
"Yes I am outraged, yes I have not thought a lot about blowing up Madonna's house," said Metaxas. "And the reason I have not thought a lot about blowing up Madonna's house is because the Lord I follow commands me to love my enemies."
Metaxas identified himself and many of those in attendance as "Jesus Freaks," and then called upon those gathered to "pray for Madonna" and those who were at the Women's March on Washington.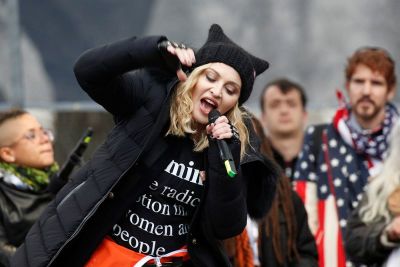 "I'd like you to join me right now in praying for Madonna. Madonna, Jesus loves you, and we're going to pray that His love be revealed to you and everybody that was at the Women's March," continued Metaxas. 
Metaxas led the large gathering in prayer for Madonna, asking God to "show her that you love her, that you are with her."
During the Women's March, Madonna garnered controversy for her remarks, which included many profanities and talk of wanting to attack the White House.
"I have thought an awful lot about blowing up the White House, and I know this won't change anything. We cannot fall into despair," said Madonna.
The comments were widely denounced as an official threat on the new president and eventually the Secret Service launched an investigation.
For her part, the 58-year-old singer later explained in a statement posted to social media that her comments were taken out of context.
"I spoke in metaphor and I shared two ways of looking at things — one was to be hopeful, and one was to feel anger and outrage, which I have personally felt," stated Madonna.
Metaxas' remarks came as part of the 44th annual March for Life, a pro-life demonstration that marks the anniversary of the United States Supreme Court decision Roe v. Wade.
Taking place at the National Mall, this year's march featured for the first time an in-person speech by a sitting vice president of the United States, former Indiana Governor Mike Pence.
Other speakers included Kellyanne Conway, senior counselor to President Donald Trump; Abby Johnson, former director with Planned Parenthood; Benjamin Watson, professional football player with the Baltimore Ravens; and U.S. Senator Joni Ernest of Iowa.
The theme of this year's march was "The Power of One," which involved focusing on how individuals notable and lesser known lend their efforts to help the pro-life cause.