Evangelical Christians Dump Trump: 'Highly Religious' Favor Ben Carson by 56 Percent, New Survey Finds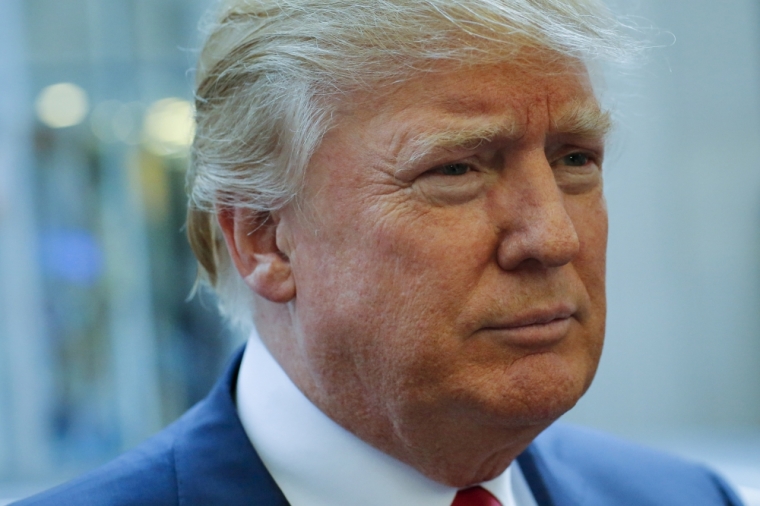 Although data from earlier this summer suggested that businessman and Republican presidential candidate Donald Trump was the leading candidate among Evangelical voters, newer data suggests that Trump is struggling to pick up the support of churchgoers, who are signaling a strong backing for retired neurosurgeon Ben Carson.
In an attempt to debunk the widely reported notion that Trump is a leading candidate to receive the votes of Evangelicals in the Republican primary because of his anti-establishment rhetoric, the editor-in-chief of Gallup polling, Frank Newport, recently wrote on new data compiled by his company that he feels better represents Trump's standing with the "highly religious."
The new Gallup survey, which was conducted during a time spanning from Aug. 1 through Sept. 8, measures the net favorability of each Republican candidate by religiosity, and finds Trump to be toward the bottom of the pack when it comes to support from the very religious.
"These assumptions about Trump's level of support among Evangelicals appear to be based on trial heat polls wherein Republicans are forced to choose one and only one candidate for whom they would, in theory, vote," Newport wrote. "A better view of Trump's image among this group comes from our Gallup data in which Republicans are asked about their views of each candidate individually. This provides a more comprehensive view of the candidates."
Trump received just a 22 percent favorability rating among the "highly religious" respondents, and based upon previous research, the highly religious are a good measure for Evangelical Republican. With this group, Trump's support is only good enough for 12th place in the GOP race. By comparison, Carson was the most favored among the highly religious with 56 percent favorability, while former Arkansas Gov. Mike Huckabee and Florida Sen. Marco Rubio tied for second with 49 percent favorability.
"Note that Ben Carson's 56-point net favorable among the highly religious Republicans is over two and a half times higher than Trump's," Newport pointed out. "In fact, four candidates in all — Carson, Mike Huckabee, Marco Rubio and Ted Cruz — have more than double the net favorable rating among highly religious Republicans than Trump does."
But among the "moderately religious," Trump received a 36 percent favorability rate, which is good enough to tie for fourth place in the GOP standings with Huckabee. Carson again finished first with a 52 percent favorability, while Rubio finished second with 41 percent, followed by Texas Sen. Ted Cruz with 39 percent.
"Bottom line: There is no sign in these image data that Trump has any exceptional positioning among highly religious Republicans," Newport continued.
Keith Miller, an opinion writer for The Federalist, relied on another set of data to argue how relatively little devout Christians support Trump.
Miller uses the Reuters poll tracker starting from Aug. 21 and ending on Sept. 4 and found that only 25 percent of the GOP primary voters who say they are Evangelical or born-again poll in favor of Trump, compared to the 38 percent Trump receives among all GOP voters.
Miller added that Trump polls differently among various religious subgroups. Among churchgoing Evangelicals, Trump receives 21 percent support. Among non-Evangelical churchgoing Christians, Trump polls at 32 percent. Among the unchurched, Trump received 42 percent support.
"Even that overstates the amount of Trump support you would find in an Evangelical pew on Sunday morning," Miller writes. "Of those Evangelical GOP primary voters who go to church at least once a month (80 percent of that subgroup), Trump polls just 21 percent. By contrast, among those attending church less frequently, Trump doubles his support."
Although Miller finds that Trump only polls at 21 percent among churchgoing Evangelicals, that number falls inline with The Washington Post-ABC News poll from July that found that Trump finished first among white Republican-leaning Evangelical voters with 20 percent.
As it can be unwise to rely on polling numbers to gauge how people will vote come election time, Miller points out that while Trump is seen as an anti-establishment candidate, his political interests don't necessarily line up with the social conservative interests normally held by those on the religious right.
"In Pew's Political Typology, Evangelical populists are 'Steadfast Conservatives,'" Miller writes. "Trumpian populists, in contrast, are frustrated by China 'killing us in trade,' by hedge-fund managers who 'pay no tax,' and, of course, by the bipartisan collusion of the Washington elite on immigration. In many ways, these sorts of complaints traditionally resonated with the white, working-class voters of the Democrat Party."