Evangelical Christians Facing Persecution in Mexico for Refusing to Convert to Catholicism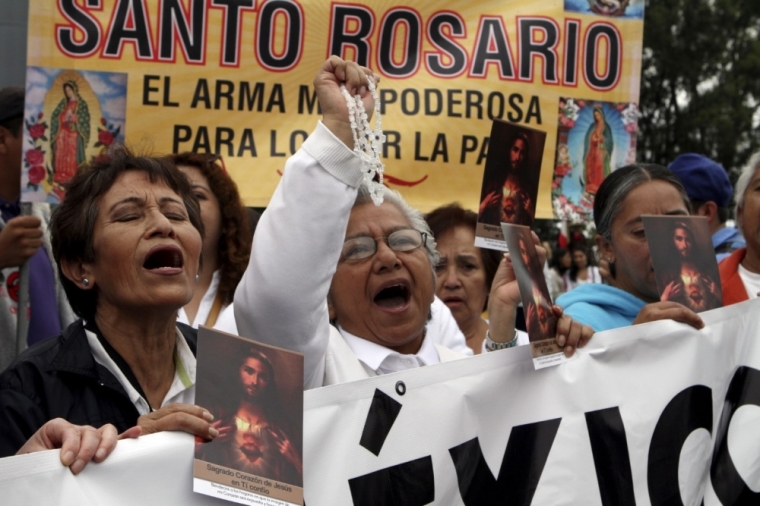 Evangelical Christians in Mexico are being targeted by local groups that represent a blend of Catholicism and other faith traditions, say advocates, who are calling on officials to protect the country's religious minority.
International Christian Concern's Advocacy Manager, Nate Lance, told Fox News that evangelicals, who are a minority group in Mexico, continue to be targeted for their beliefs and for refusing to convert to Roman Catholicism.
"They will try to force them to convert, and if they refuse, they are banned from their villages, unable to live with or see their families," Lance said. "When they refuse to recant their faith, they are expelled from the community."
Fox News reports that although the majority of Mexicans, or over 82 percent, identify as Catholics, significant portions of them practice a "blend of mythologies, faiths and traditions," which incorporates a "baffling stew of spiritual beliefs."
The article noted that there are several belief systems around the world that tie in Christianity with other traditions, such as Rastafarianism, Unitarian-Universalism, and faith practices based on Eastern philosophy.
ICC reported throughout 2015 of several cases of direct persecution against Mexico's Protestant community as local government authorities attempted to kick out dozens of evangelicals from their homes.
Evangelicals have faced starvation and threats of expulsion at the hands of village authorities, with the aim of forcing them to convert to Catholicism.
"Thousands have been displaced and left homeless, simply because they belonged to a religious minority and refused to make financial contributions to religious festivals they did not believe in," ICC Advocacy Director Isaac Six said back in November 2015.
"For the state and federal governments of Mexico to ignore this impending threat to more than two dozen families in Mariano Matamoros is egregious, and we call on authorities to take immediate action by publically denouncing the threat as unconstitutional, ordering local police forces to investigate these threats, and to prosecute those responsible for previous attacks on this small Protestant community."
More recent cases of persecution include an instance in March where an evangelical Christian was kicked out of his village in Oaxaca for professing his faith, and was later attacked and imprisoned when he returned to visit his family.
In January, 30 evangelical Christians in the state of Chiapas saw their homes destroyed by village elders due to their beliefs.
Lance added that although Mexico's Constitution is supposed to guarantee freedom of religion, federal authorities do little to protect religious minorities at the local level.
"We are equally appalled that the state government continues to let this persecution fester, allowing more Christians to be displaced, imprisoned, and beaten," the ICC advocacy manager added.
"If the government does not intervene to protect religious minorities, I see no reason why the trend of increased persecution will not continue."