Evangelical Judge Who Refused to Marry Same-Sex Couples Handed Down Longest Suspension in History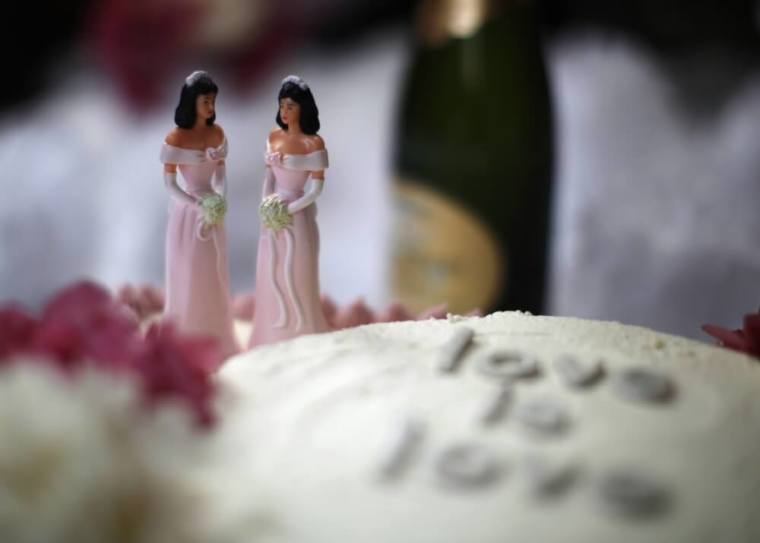 An evangelical judge who has refused to marry same-sex couples was handed down a three-year suspension without pay Thursday by the Oregon Supreme Court, the longest suspension in the court's history.
Judge Vance Day, who was found to have broken several gun laws, and in 2014 refused to marry same-sex couples, will have 14 days to file a petition for the state Supreme Court to reconsider its decision.
One of the main charges that Day was found guilty of concerned granting a gun to a felon who was on probation while Day served as judge at a special court for veterans.
The court also ruled that Day had acted with prejudice against same-sex couples after he allegedly instructed staff at his office to say that he was unavailable for same-sex marriage requests, while heterosexual couples had their weddings scheduled.
Phil Lemman, a spokesman for the Oregon Judicial Department, said the three-year suspension is the longest in the court's history, according to The Associated Press.
Day's lawyers have said that the judge has made mistakes when it comes to firearms but argued that the deeper reason for the trial is his religious beliefs.
"Our belief is he's being targeted for his Christian beliefs," said Ralph Spooner, one of Day's attorneys, on OPB.org.
"In our society, it's perfectly fine to test these legal principals," he added, "but I think whether you're a Christian, a Muslim — whatever your faith is — that doesn't disqualify you from being a judge."
While an ethics commission called for Day to be removed from office in 2016, Janet Schroer, another one of his attorneys, said that such a move would go too far.
"The court's suspension overlooks the fact that during the brief time Judge Day discretely declined to perform same-sex marriages, the Oregon Constitution prohibited same-sex marriage by referendum of the people," Schroer explained. "And it wasn't until a year later the U.S. Supreme Court ruled conclusively, determining that the U.S. Constitution prohibits Oregon's ban on same-sex marriages."
The court wrote in its opinion: "(Day) acted dishonestly and for his own self-benefit. Those aspects of (Day's) misconduct suggested that he was not trustworthy; negatively affected his ability to serve in a court system that foundationally depends on truthful statements; and undermined the integrity of the judiciary and (Day's) character as a judge.
"He indisputably communicated to his staff his intention to treat same-sex couples differently from opposite-sex couples," the court said this week.
Day had announced in 2015 that he would stop performing marriages altogether. He told the Statesman Journal at the time that he was mounting a legal defense, arguing that his First Amendments rights to freedom of religion and speech would be breached if he was forced to marry same-sex couples.
"I don't believe that by taking the oath as a judge, that I somehow set aside my First Amendment civil liberties and that, as a judge, I'm a lesser species of protection," he said at the time.