Evangelical Scholar, Former USCIRF Commissioner Michael Cromartie Dies at 67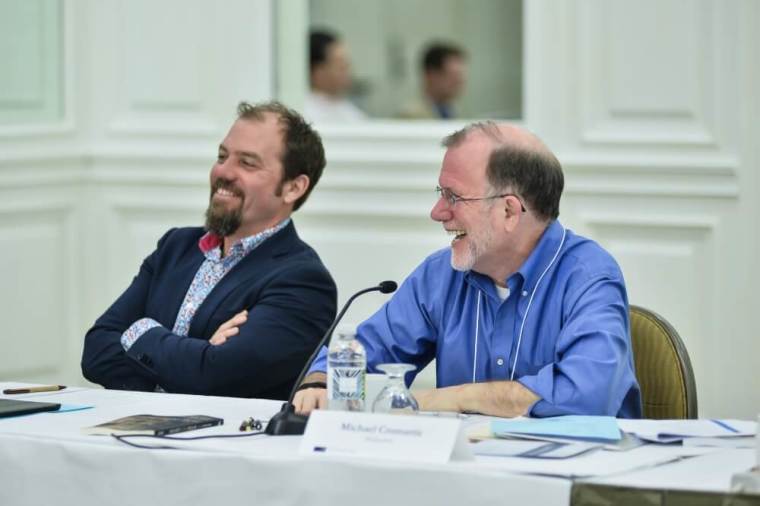 Evangelical scholar and former member of the U.S. Commission on International Religious Freedom Michael Cromartie has died of cancer. He was 67.
The Ethics and Public Policy Center, a Washington, D.C.-based conservative think tank where Cromartie served as vice president, confirmed his passing on Monday.
"EPPC scholars and staff mourn the death today of our longtime friend and colleague Michael Cromartie. We pray for the repose of Mike's soul and for the consolation of his wife Jenny and their children," stated the EPPC.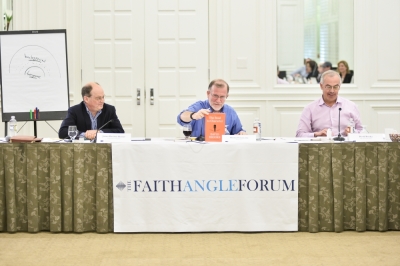 EPPC President Ed Whelan remarked that Cromartie "was at the heart and soul of the Ethics and Public Policy Center for more than three decades."
Born July 13, 1950, in Charlotte, North Carolina, Cromartie received a degree in psychology from Covenant College and a master's from American University's School of Justice in 1982.
In 1985, Cromartie began working for the EPPC. During his term as vice president, Cromartie oversaw the Faith Angle Forum and the Evangelicals in Civic Life program.
In addition to working at EPPC, Cromartie held many other prominent positions, including senior adviser to the Pew Forum on Religion and Public Life, senior fellow with the Trinity Forum, advisory editor for Christianity Today, and visiting lecturer at Reformed Theological Seminary.
"He has edited numerous books on religion and politics, including Religion and Politics in America (2005); Religion, Culture, and International Conflict (2005); and A Public Faith: Evangelicals and Civic Engagement (2003)," noted the Berkeley Center for Religion, Peace & World Affairs.
"He was also an advisor for the PBS documentary series With God on Our Side: The Rise of the Christian Right in America."
In 2004, President George W. Bush appointed him as a commissioner for USCIRF, where he served three two-year terms and was twice made chair of the commission.
As part of his work with USCIRF, Cromartie testified before Congress on multiple occasions regarding religious freedom issues in nations like Vietnam and Iraq.
In 2008, then USCIRF Chair Felice D. Gaer spoke highly of Cromartie's work with the commission, stating that he had an "unfailingly humane perspective" and a "generous commitment of time and energy."
Cromartie was notable for his efforts to bring together evangelicals and journalists, which included a biannual multiday conference called the Faith Angle Forum.
Begun by Cromartie in 1999, the Forum's mission was "to strengthen reporting and commentary on how religious believers, religious convictions, and religiously grounded moral arguments affect American politics and public life."
"Since 1999, the Faith Angle Forum has brought together a select group of nationally respected journalists and distinguished scholars for in-depth discussions of some of the most crucial issues facing our nation," the EPPC explained. "In addition, the Faith Angle Forum runs an annual series of conferences for young journalists from media outlets around the country."
In an interview with the Washington Examiner in 2013, Cromartie described his religious beliefs as being "in the evangelical, reformed, Anglican tradition."
"What I most appreciate about that faith is simply knowing that the amazing grace of God is the greatest news in all the world, and that news ought to give one joy, peace and contentment about life," explained Cromartie to the Examiner.
In January, while battling cancer, Cromartie was honored with the Mark O. Hatfield Leadership Award from the Council for Christian Colleges and Universities.
"The award is presented to people who have demonstrated 'uncommon leadership' that reflects the values of Christian higher education," noted the EPPC in a press release earlier this year.
"The award was established in 1997 to honor the work of former U.S. Senator Mark Hatfield of Oregon, and past recipients have included George Marsden, John M. Perkins, Rick and Kay Warren, Charles Colson, Carl F.H. Henry and Billy Graham."
Since word of his death, many have offered their condolences, including The Christian Post's own politics editor, Napp Nazworth, who called Cromartie "a (mostly) gentle advocate for Christ."
"Besides helping non-evangelical reporters understand evangelicals, he helped evangelicals understand the proper role of their faith in politics," Nazworth wrote. "Michael, along with his mentor Chuck Colson, founder of Prison Fellowship, helped younger evangelicals develop a political style that was thoughtful and winsome (one of Colson's favorite words), that worked on building bridges with an eye toward the public good, rather than an accumulation of political power.
"Michael's work, of building a public theology with an eye toward Heaven, is shared by many. And that work will continue, partly through the young evangelicals (some now young-ish) Michael mentored."