Evangelism That Drives People Away: Are You a 'Beast Mode' Christian?
Beast Mode works better for winning sports games rather than souls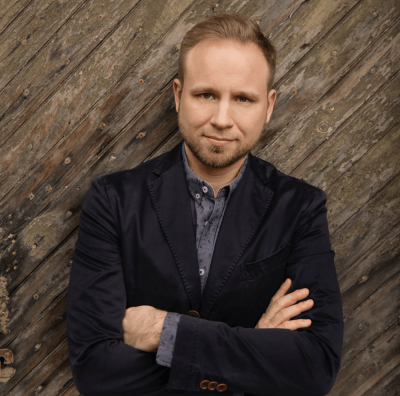 In their zeal to win souls for Christ, some Christians slip into Beast Mode — that aggressive, sometimes negative manner of dealing with non-believers that, instead of drawing people closer to Christ, usually drives them farther away. If they're honest, many will admit that they've been on the receiving end of an awkward Beast Mode moment or two, or know at least a couple of Christians who fit the Beast Mode bill.
In his recent book Unanswered, a volume six years in the making that intends to shed light on such hot-button topics within today's Church, apologist and New Testament scholar Jeremiah Johnston warns believers against being overzealous witnesses, instead reminding them to maintain a balance when evangelizing, using Jesus as the perfect example.
"I think that we always walk a fine line with people that are not following Jesus … what we say to them about their condition," Pastor Johnston told The Christian Post, reminding believers that Jesus was the ultimate evangelist. "Jesus was effective. He never went into Beast Mode, and he didn't bulldoze anyone with the Gospel."
Unfortunately, that "hype, energetic" Beast Mode state of mind, as defined by the Uban Dictionary and personified by football's recently retired Seattle Seahawks running back Marshawn Lynch — nicknamed "Beast Mode" for his aggressive running style — isn't confined to the football field. Many Christians employ that aggressive approach when they attempt to witness to those who haven't dedicated their lives to Christ.
In Unanswered, Johnston recalled seeing his share of what he calls "drive-by-shooting, shout-you-down, blitzkrieg 'evangelism.''" He even recounted an instance when "an individual knocked on my door and proceeded to tell me that if I did not repent I would be in Hell."
"This person reminded me more of Beast Mode than of a compassionate Christian," Johnston told CP. "I could be wrong, but my impression was that this individual appeared to want another 'soul statistic' more than he wanted to express an actual concern for me. Little did he know that I am, in fact, a follower of Jesus who teaches Biblical Studies at the local university."
Had the gentleman taken time to ask Johnston's name and learn a little about him as a person before launching into his message, he could've easily ascertained that fact.