Evangelist Clayton Jennings Steps Away From Ministry After Multiple Sex Partners Come Forward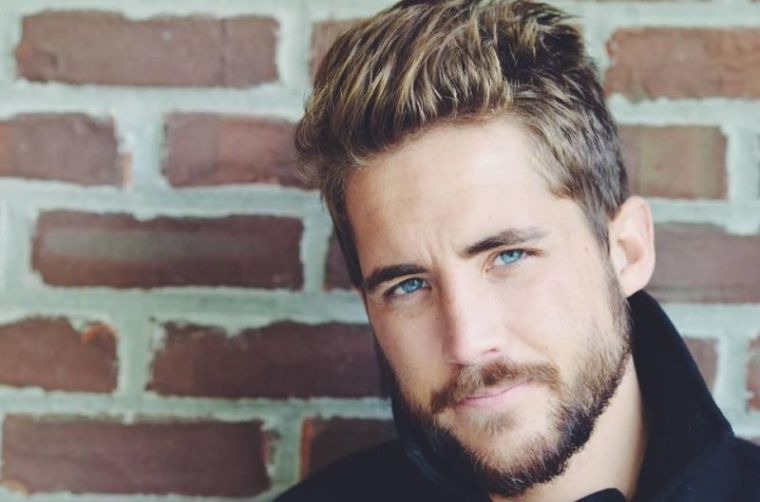 Clayton Jennings, a youth evangelist, author and actor who rose to fame in 2011 after his self-produced film "Strayland" became a hit, has stepped away from his ministry after several women came forward alleging he engaged in extra-marital sexual relations with them.
In a series of articles in the Polemics Report, blogger JD Hall highlighted the confessions of a number of women who claim Jennings, 28, wooed them into sexual sin while plying them at times with alcohol and pushing the use of the morning-after pill to limit the possibility of a career-ending pregnancy. The Christian News Network suggested at least six women have come forward so far.
"I told him I had never been in a serious relationship and so had never been with a guy physically that way before. He would then take my hands in an effort to 'teach me what to do.' I felt like a broken record telling him that I was a virgin and wanted to save myself for marriage," one woman alleged of her experience with Jennings before he was married.
"We didn't actually have sex, but I was pressured into being sexually intimate with him in other ways. I told him that it was my belief that sexual favors (of all forms) outside of marriage is a sin against God. He would stare at me with such a confused look on his face as he assured me 'No, it's not the same' and because of his authority as a 'minister,' I believed him and gave in."
Hall also charged that when he began investigating the claims, Jennings, who has hundreds of thousands of followers on social media, offered him "a sizable amount of money" but he rejected it.
"When we began this endeavor, Jennings sent me a sizable amount of money (which I returned, calling it a bribe), and then one of Jennings' 'mentors' threatened to sue me. After it became clear that we wouldn't relent, Jennings released a video with a different mentor, advocating his restoration," wrote Hall.
The Christian Post reached out to Jennings for comment on the bribery allegations on Thursday and his team flatly denied it, saying that "most publications have lied," and "are guilty of slander."
"Clayton sent JD Hall $1,000 after JD posted a video saying he had no money to fix his truck. This was a year ago. JD was not investigating any allegations until two months ago. When Clayton sent him the money, he did it to be kind and to help JD even though JD had always been one to make fun of Clayton online. JD then lied and said it was a bribe. Not true," a response from Team Clayton Jennings said via email.
Jennings' team also noted that the only sex he is guilty of is fornication, not adultery.
"Clayton admitted to sex before marriage many times in the past. This is nothing new to those who follow him. Anything outside of sex before marriage is a lie and slander," the team said. "Clayton repented from these things a long time ago. He stepped away from ministry right now to be with his wife. It was his decision to step away and nobody else's."
In a video posted to his Facebook page three weeks ago, Jennings, whose father, Don Jennings is senior pastor of Harbour Shores Church in Cicero, Indiana, admitted to sinning a lot.
"I wish you all didn't have to see me right now here at my lowest, but I wanted you to know this. I've sinned a lot and I could tell you the stories of my past sins but I wouldn't know when to stop. I had sex before marriage and I broke a lot of hearts. But that's not even the worst part. Sometimes it was during seasons of ministry," Jennings confessed.
"I was telling you about selflessness and Jesus but still hadn't come to the end of me. I led some girls on and there were text messages of sex and sin. ... I thought I was just dating but my actions were degrading. All the while my future wife stayed pure praying and waiting, I was a sinner, I was a liar, I let down every single person I admired. But I especially let down my Lord. And this isn't me falling on my own sword, this is me telling you I am flawed, broken and ashamed," he said.
Tony Nolan, who describes himself as a spiritual mentor to Jennings, said he is now fully committed to restoration and is working to mend his relationship with Jesus.
"Recently Clayton came to me with a spirit of humility and repentance over some sins of his past that are still haunting him in his present. In a spirit of accountability, Clayton has agreed to a process of restoration. A part of that is he has discontinued all of his speaking engagements to focus on his marriage, his renewal and his spiritual formation. I'd like to ask you to pray for Clayton Jennings as he draws closer to Jesus and to believe that his best days are ahead," he said.
"I never claimed to be perfect and I never said I was sinless. Presenting you with a fake façade of greatness is never why I got in this. Now that I'm in this sometimes I just want to get out. Everyone wants popularity until you can't get away from the crowd, cause there are mistakes in my past that keep screaming out loud," Jennings said in his apology.
"I hate the mirror and hearing my name, but if I can be an example of being bold then I can be an example of letting my sins be told. I am the chief of sinners and I've come to the end of myself. The only thing that saved me was putting down my pride and picking up the Bible off the shelf. I wanted to find verses where Jesus called me forgiven and new. God kept taking me to verses that showed me how bad my sin was and what he wanted me to do."