Ex-GOP Senator Rick Santorum Says New Role as CEO of EchoLight Studios Shouldn't Be a Surprise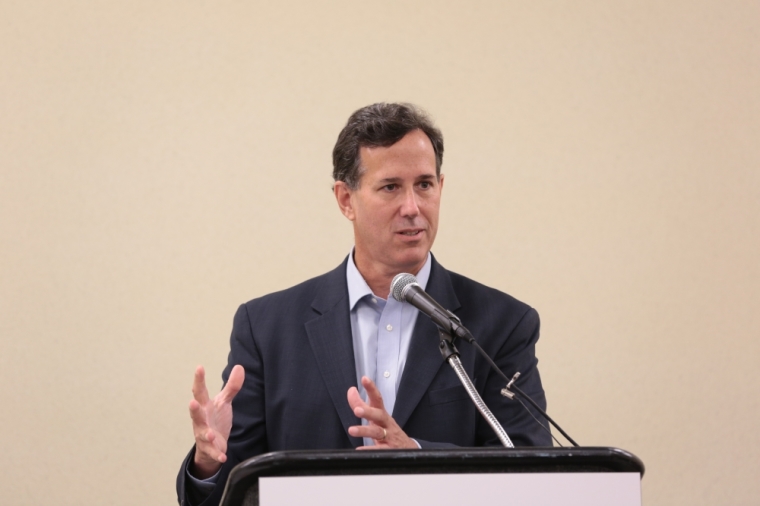 ST. LOUIS, Mo. – Former Pennsylvania Senator and 2012 GOP presidential candidate Rick Santorum has joined the movie industry as the new CEO of faith-based EchoLight Studios and he doesn't think anyone should be surprised by it.
"I don't think so," said Santorum in an interview with The Christian Post at the International Christian Retail Show at the America's Center Convention Complex in St. Louis, Mo.
"I've been involved in the culture for a long time. Most people say Rick Santorum is a culture warrior but I've done it through the political genre if you will," he explained.
Based in Dallas, Texas, EchoLight Studios is the first vertically integrated faith-based movie studio to offer production financing, marketing and distribution across all releasing platforms according to a release from the organization.
And now that he isn't as active in politics, says Santorum, accepting the opportunity to become CEO of EchoLight is almost a match made in heaven.
"You know, part of politics is entertainment, there is a little show business in every politician because you are a communicator," Santorum told CP.
"You have to be able to tell the story to capture the imagination of people and that is what President Obama does very, very well. President Reagan, he was an actor he came the other way. He went from the stage and screen to…why? Because there is a lot of shared skills between the two," he said.
He pointed out that the connection between faith and politics was also quite strong.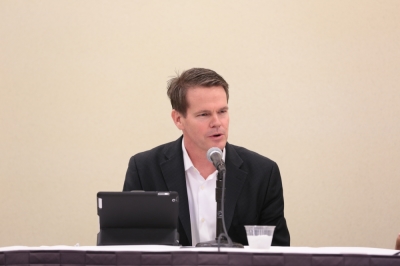 "I always thought that politics was also a bit of a ministry, that there is part of a preacher in every politician and so for me being in faith and entertainment is a little bit of a marriage between what I'm already doing in the world of politics. So I don't see this really as different but it's very consistent with the skillset that I've developed over time in politics," he explained.
As an advocate for conservative values he explains that he believes he can make a larger impact on American society in his new role than when he was a professional politician.
"What I found out in politics is that the culture does more to shape American politics than politicians do. That the popular culture in particular, as we become more and more engrossed in our video apparatus, whether our iPhones or our iPads or television or movies screens, computers all of that is now much more influencing the direction of our country," said Santorum.
"The people who are producing the content on these machines from video games to movies, have a huge impact on the future of our country and the future of politics," he explained.
"And so I felt like through the years the folks who believed in these first principles of America and these ideas of God and God-given rights …have abandoned the playing field when it came to producing content," said Santorum.
"As content, video content particularly, becomes more and more important, we've not engaged in that battle and said 'we want to compete for these ideas, we want to produce quality content, we want to influence the young people, we want to influence the country' instead of trying to protect our kids from the bad stuff that's out there," he added.
The former Pennsylvania Senator explained that during his campaign for president last year, he came to the realization that unless conservatives found a way to counter the cultural slide they complain about so much, it was going to be very difficult bring about the change they are hoping to make.
"So when I had this opportunity coming through a friend … the first of its kind, fully integrated production and distribution studio that's going to focus on faith and family films. I said wow, this is something that is transformational it can help to really take this cottage industry of family films and turn it into something that is a powerful agent of change in our country," said Santorum.
And now that he has taken on the challenge of challenging American culture through a faith-based business, Santorum isn't worried about how the demands of keeping a healthy bottom line might affect the faithfulness of the messages in the productions of his new company.
"You know if you produce great content, that has heart and it captures people's moral imaginations you're gonna be successful. And the great thing about the gospel is that it's true and if we can do one tenth as good of a job of telling stories like Jesus Christ did then we're gonna be really good and we're gonna be really successful," he said.
EchoLight Studios is currently working on four movies the first of which "The Redemption of Henry Myers," directed by Sean McNamara ("Soul Surfer") will be released in the fall of 2013.
Former missionary and president of EchoLight Studios told CP that he welcomed the opportunity to work with Santorum.
"It's a privilege and a real honor to serve underneath Rick and his leadership. He's got proven leadership and his values. He's a tremendous family man, cares about things that we care about, the everyday man, so it's a real honor to be working with him," said Downes.