Ex-NFL Player Planting Church in Growing Minnesota Metro Area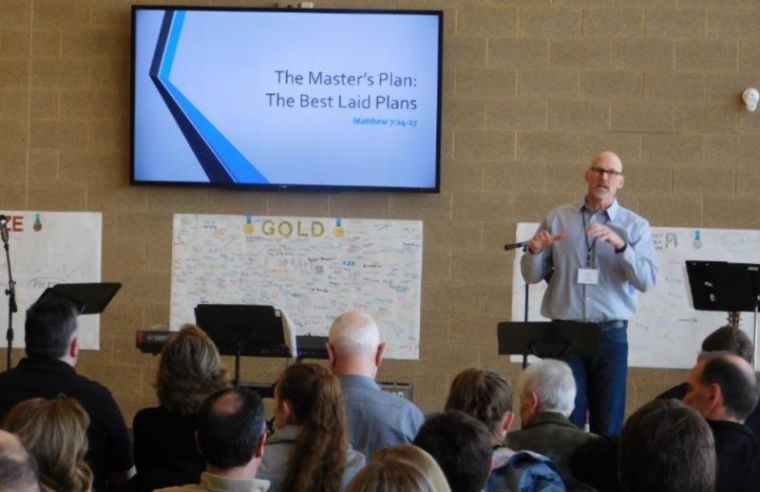 A former professional football player has planted a church in Minnesota, hoping to establish an evangelical witness to a population increasing thanks to new economic opportunities.
NorthLight Community Church, a new congregation planted by retired NFL player Kurt Ploeger, held its first public worship service on Sunday at a primary school in Byron, a small but growing town outside of Rochester.
In an interview with The Christian Post on Monday, the former defensive end explained that the roots of NorthLight go back to August 2016, when he met with a pair of pastors looking to plant a new congregation in the Rochester area.
"They had a vision for not just planting a church, but planting churches that would plant other churches, and a process of multiplication," explained Ploeger.
"Because of that shared vision, ultimately I interviewed with them, spent time with leaders from the boards of both churches, and that they called me in October of 2016 to come as a church planter."
The two churches, Calvary Evangelical Free Church and The Gathering, which Calvary had itself planted, helped raise support for NorthLight between 2016 and its first public service on Sunday.
Ploeger told CP that Sunday's first public service "went really well," with about 60 people in attendance for worship.
"A few of those were well-wishers, but most of them were people from the community. Some I know, some I didn't know. And so we're, we're trying to build from there," said Ploeger.
A small town considered a "bedroom community" for Rochester, Byron has been growing. The population has more than quadrupled over the past 20 years, going from 1,200 to 5,500.
This growth is coming in part because Rochester's Mayo Clinic campus is expanding, with thousands of jobs being created both at the medical facility and for overall infrastructure.
Byron only has four churches, Ploeger noted, with none of them identifying as evangelical. Ploeger hopes that NorthLight can help create "an evangelical presence" in the area.
During his career with the NFL in the 1980s, Ploeger played for the Dallas Cowboys, Buffalo Bills, Green Bay Packers, and Minnesota Vikings before retiring due to injury.
Ploeger believed that "God used football" to bring him to Christ, noting that he committed himself to his faith as a student after attending a Fellowship of Christian Athletes meeting featuring Vikings player Wally Hilgenberg.
"We had no idea what Wally was going to talk about. We had all been Vikings fans growing up, so we thought he was going to tell football stories. He began to share how Christ changed his life, how there was a radical transformation of the kind of person he was," recalled Ploeger.
"When he gave an invitation to respond to Christ, I responded to that call because I realized that I was an all-American football player at the time and I had put a lot of effort into football, but my faith, any belief I had in God, was sort of put on the back shelf, compartmentalized somewhere. And I realized that if I wanted to be serious about this, that it took something more than what I had been giving it."