Ex-Potter's House Volunteer Files Lawsuit Against TD Jakes Ministries Over 'Assault' in Church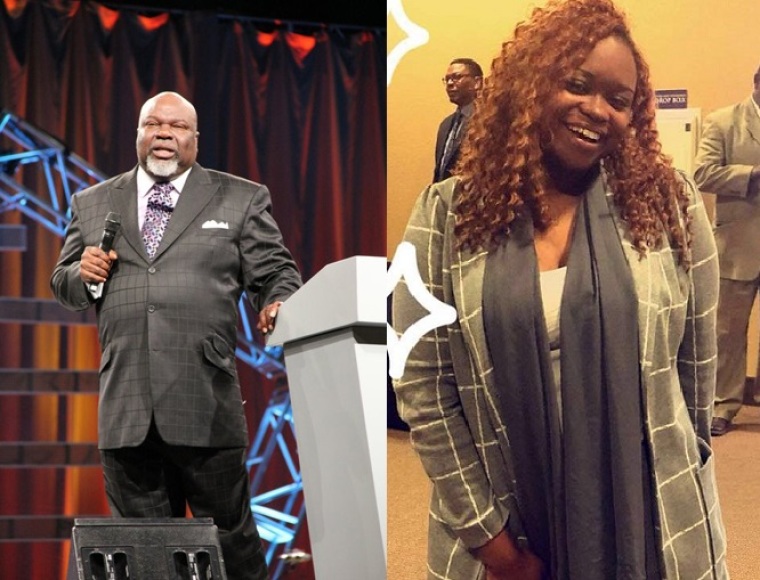 Audrey Stevenson, a former volunteer at the Potter's House of Fort Worth, Texas, who was caught on video being handcuffed and physically removed from the church during a dispute with an elder in March, has filed a lawsuit against T.D. Jakes Ministries and several other parties over the incident.
In the lawsuit cited by the Star-Telegram, Stevenson, 22, names Potter's House church administrator Rhonda Lewis, security guard Brandon Amie, and Deonte Greham, another Potter's House employee, for alleged false imprisonment and emotional distress. In the suit, Arnie is also accused of assault.  
She also accuses both The Potter's House in Dallas and Fort Worth along with T.D. Jakes Ministries of negligence and negligent hiring.
Stevenson made a video recording of a portion of the controversial encounter with church officials that stemmed from a dispute over whether she was allowed to be on the Fort Worth church's stage.
The video below allegedly shows Stevenson greeting members at Potter's House of Fort Worth shortly before she was confronted by Lewis.
In the video showing a verbal confrontation between Stevenson and Lewis, the elder indicates that Stevenson was not authorized to "do anything on the stage" and that she had been removed from service.
It also shows Stevenson being blocked by Amie when she tried to leave an office at the church after the discussion between her and Lewis had escalated into a shouting match. She was then handcuffed by police and restrained as she begged Amie to let her leave.
At one point, she claimed that Amie had his knee in her back as she continued begging him to let her go. Amie explained in the video that he was trying to "explain something" to her about how the church system works.
Fort Worth police told the Star-Telegram that, police officers at the church assisted Amie in restraining Stevenson. Amie noted in a written statement that the two officers, identified as officer Carroll and officer Owens, were in a nearby room and helped him restrain Stevenson when she "became aggressive" and pushed him.
Police said Amie "performed a form of a bar hammer takedown procedure" to detain Stevenson when she tried to push him. The two officers helped to handcuff her and remove her from the church.
Two Fort Worth sergeants, named as Sgts. Sims and Martinez, reviewed the formal police report as well as the video of the incident and found no reason to make any charges.
"I feel officer Owens responded in the realm of his authority and in no way assaulted Ms. Stevenson," a police report taken March 25 said.
"After watching the video of the incident on her phone, I found no offense of excessive use of force against Audrey at this time by Brandon," Sgt. Martinez wrote in his report.
The Christian Post reached out to The Potter's House Dallas for comment on the lawsuit Tuesday but no one was immediately available for comment. This piece will be updated when a response is received. 
Reacting to the incident shortly after it happened, Bishop T.D. Jakes, senior pastor of The Potter's House megachurch in Dallas, said he was disappointed with the way Stevenson was treated.
"While many of the extenuating circumstances are not shown in the video that was published March 25, 2018, this still does not justify the lack of professionalism exhibited by the safety officer we require and expect from all of our employees. Emotions quickly escalated and a complete breakdown of communication occurred resulting in what played out on video," Jakes said in a statement. "I'm extremely disappointed and apologize for how Ms. Stevenson was treated and the ill-conduct she received. Privately, we will be reaching out to Ms. Stevenson to offer her the apology she rightly deserves."