EXCLUSIVE: Bishop Eddie Long Confirms 'Health Challenge,' Says He's Trusting God for Deliverance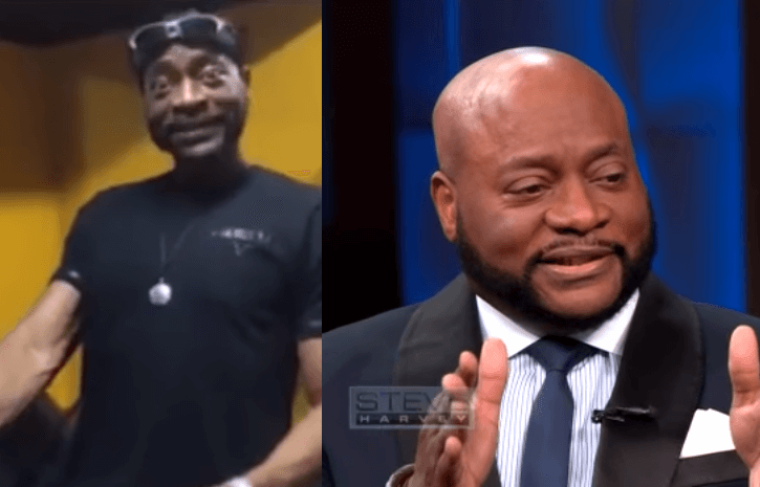 Controversial megachurch pastor Bishop Eddie Long, 63, of New Birth Missionary Baptist Church in Lithonia, Georgia confirmed Tuesday that he is suffering from a "health challenge" unrelated to his new vegan diet that caused drastic weight loss and he is believing God for deliverance.
"I am recovering from a health challenge that I trust God to deliver me from. It is unrelated to the eating for life diet consisting of mostly raw vegetables that I am continuing, as part of a holistic approach to good health," he said in a statement to The Christian Post without explaining what the health challenge was.
"At this time my family and I are requesting that you respect our privacy. I truly appreciate your prayers and support for me, my loved ones and my beloved New Birth Church Family," he added.
Founder of Obnoxioustv's blog William McCray III, reported Friday that he was informed by a close friend of the bishop, who he also alleges is a verified member of Long's church, that the pastor is suffering from an unspecified gastro-intestinal cancer that has already progressed to stage 4. The unidentified church member also told McCray that Long was hospitalized last week.
"Bishop Long has been admitted to an Atlanta hospital this week where he has been since Monday and not yet discharged," McCray noted on Friday. "The Reliable Source went on to say the doctors have give Bishop Long up and (sic) their is nothing they can do, but try to make him comfortable. Although, Bishop Long is not willing to accept that he is ill and quoting the scripture that life and death lies in the power of the tongue."
Elder April McLaughlin of New Birth Missionary Baptist Church who also serves as executive administrator to Bishop Long told CP that "Bishop Long is not in the hospital" but did not say if he ever was. She also said "there will be no other comments."
According to Oasis of Hope Hospital a cancer is said to be in stage 4 when it has spread far away from the origin into other organs of the body.
"This progression is also known as metastasis and unless a metastasis is singular — meaning that it has only spread in to one specific location — and it's still accessible, it usually means that the cancer will no longer be curable with localized therapies such as surgery or radiotherapy," said Oasis of Hope.
The American Cancer Society says the overall 5-year relative survival rate of all people with stomach cancer in the United States is about 29 percent.
Just last month the once portly megachurch preacher who was accused by multiple young men of coercing them into sexual relations took to social media to explain his emaciated new look and proclaim he's healthier than ever since he started a new vegan diet.
"I've been getting a lot of calls, people saying 'Bishop, what's going on?' Well, I said to my congregation, I'm gonna live to be 100-years-old, maybe have a few more years. But you know what? I wasn't gonna get there stopping by Popeye's you know. That was my weakness, the biscuits with the honey and chicken wings, spicy and all of that," he continued.
"You know, basically, many of us are still eating from a slave menu and need to check that. I have gone total raw vegetable, that's right, total raw vegetable and so I'm somewhat of a vegan. And for all you vegans out there I never thought I'd do this, never thought it but I am and it's really, really given me a lot of energy. Yes, I've lost weight, I don't have the arms like I used to but they coming back but I don't want all that weight. I want health, and I want you to know that I'm on zero medications. My blood pressure is 120/80. I used to take blood pressure pills, medication for years and all of that," he further explained.
Bishop Long's older brother, Pastor James "Joe" Long, died in Florida on November 29, 2010 after a 13 year battle with prostate cancer according to his obituary. He was 59.