Facebook Introduced ISIS Jihadis to Each Other Through 'Suggested Friends' Feature, Analysts Find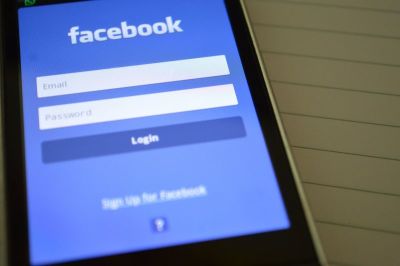 The social media giant Facebook has helped connect thousands of Islamic State terrorists with other potential jihadis across the globe via its "suggested friends" feature, a watchdog group has warned.
The Counter Extremism Project, a nonprofit dedicated to countering terrorism-related support networks, conducted a study to be released later this month on how jihadis are using Facebook to recruit potential comrades and spread extremist ideologies.
According to The Telegraph, the study analyzed the Facebook accounts of over 1,000 IS (also known as ISIS, ISIL or Daesh) supporters in 96 countries and analyzed various posts designed to radicalize their targets.
The study concludes that Facebook administrators are not doing enough to tackle the extremism that is found and facilitated using the platform.
"This project has laid bare Facebook's inability or unwillingness to efficiently address extremist content on their site," Gregory Waters, one of the authors of the report, told The Telegraph. "The failure to effectively police its platform has allowed Facebook to become a place where extensive IS supporting networks exist, propaganda is disseminated, people are radicalised and new supporters are recruited."
As Facebook strives to use algorithms to bring people with common interests closer together, the researchers found that Facebook users with radical Islamist views or leanings were regularly suggested to become friends with one another by the platform.
"Facebook, in their desire to connect as many people as possible have inadvertently created a system which helps connect extremists and terrorists," researcher Robert Postings told the United Kingdom-based outlet.
Waters detailed how he was inundated with suggestions to become friends with users who have extremists beliefs after he made contact with one active extremist on Facebook.
"The fact that Facebook's own recommended friends algorithm is directly facilitating the spread of this terrorist group on its site is beyond unacceptable," Waters said.
Postings said that he was bombarded with suggestions to become friends with extremist users based in the Philippines within hours of clicking on a number of non-extremist news articles about the Islamic uprising that took place in the Pacific nation last year.
The research also indicates that Facebook is not keeping up with the timely removal of extremist users. In a number of cases, Facebook removes a user's extremist post or comment but does not take action to remove the user from the platform.
The study found that of the 1,000 IS-supporting profiles examined by the researches, fewer than 50 percent of them had been suspended by Facebook six months later.
"Even when profiles or content is removed, it is not always done fast enough, allowing Isil content to be to be widely shared and viewed before getting removed," Postings was quoted as saying.
There have also been instances in which Facebook has reinstated a user's account even after it was removed for terrorist-related activity.
British terror suspect Abdulrahman Alcharbati, who is accused of sharing hundreds of links on Facebook that called for acts of terror, had his account disabled and restored nine times before it was permaninantly taken down last year.
"Removing profiles that disseminate IS propaganda, calls for attacks and otherwise support the group is important," Postings said. "[T]he fact that the majority of pro-IS profiles in this database have gone unremoved by Facebook is exceptionally concerning."
Commenting on the report, a Facebook spokesperson explained that "there is no place for terrorists on Facebook" and that administrators are "working aggressively to ensure" that there are no terror groups or terrorists using the website.
"[W]e also remove any content that praises or supports terrorism," the statement reads. "Our approach is working – 99 percent of ISIS and Al Qaeda-related content we remove is found by our automated systems. But there is no easy technical fix to fight online extremism."
The Facebook statement added that the company will need to invest millions more to "identify and remove terrorist content."
J.M. Berger, the author of Extremism and a fellow with the International Center for Counter-Terrorism, told CBS News that jihadi use of social media is a problem that has been noticeable for several years but things have seemingly improved over the last couple of years.
"It used to be that it was extraordinarily easy to find this content — to find other people doing active recruiting who are being open supporters — now that is no longer the case," Berger said. "We can't realistically hope for 100 percent elimination of this content on these platforms, but now the question is how much is left?"
Berger added that the issue is more complicated than simply managing extremist content posted online because "what we've seen is that these algorithms will recommend whatever kind of content ... whether it's extremist content or normal content."
"You can be on Facebook and be an ISIS supporter and not post content that would get you suspended if you don't put anything publicly than you're not going to get caught," Berger explained. "But if you're part of a social network that supports ISIS, then once a person becomes friends with you — Facebook is going to suggest that they all become friends."